Jaylin Williams and Sio Nofoagatoto'a are two IU senior defenders who could have stand-out seasons. Both student athletes have a determination to be the best in their position. Along with their determination both players are great teammates and leaders. Because of this, these factors can lead to a successful season for IU and the individuals.
Jaylin Williams Could Have a Stand-Out Season
Jaylin Williams is a senior cornerback using his COVID-19 year of eligibility. "I'm honestly not done here with my time at IU. I just wanna show the world what we can do," Williams answered when questioned why he used this year of elegibility. As a Hoosier fan that is exactly what I want to hear from one of my defensive leaders. As a result, Williams is looking to add on to a solid 2021 season, in which he earned an All-Big Ten honorable-mention. Also, I'm sure his eyes are set on First-Team All-Big Ten, if not higher. 
According to iuhoosiers.com Williams, " totaled 41 tackles, 28 solo, one for loss, and 11 pass breakups. Williams played in 11 games with nine starts at cornerback. In these games he collected six stops with one breakup at No. 4 Penn State. He broke up a pair of passes with a career- and team-high seven tackles against No. 5 Ohio State. Williams recorded a career-high-tying six solo stops at Maryland. And he tallied a career-high three PBUs at No. 9 Michigan." A strong season shows that Williams can be a big contributor to this team. As a result, this would help them improve from a disappointing 2021 season.
Sio Nofoagatoto'a Senior Tackle Could Have Stand-Out Season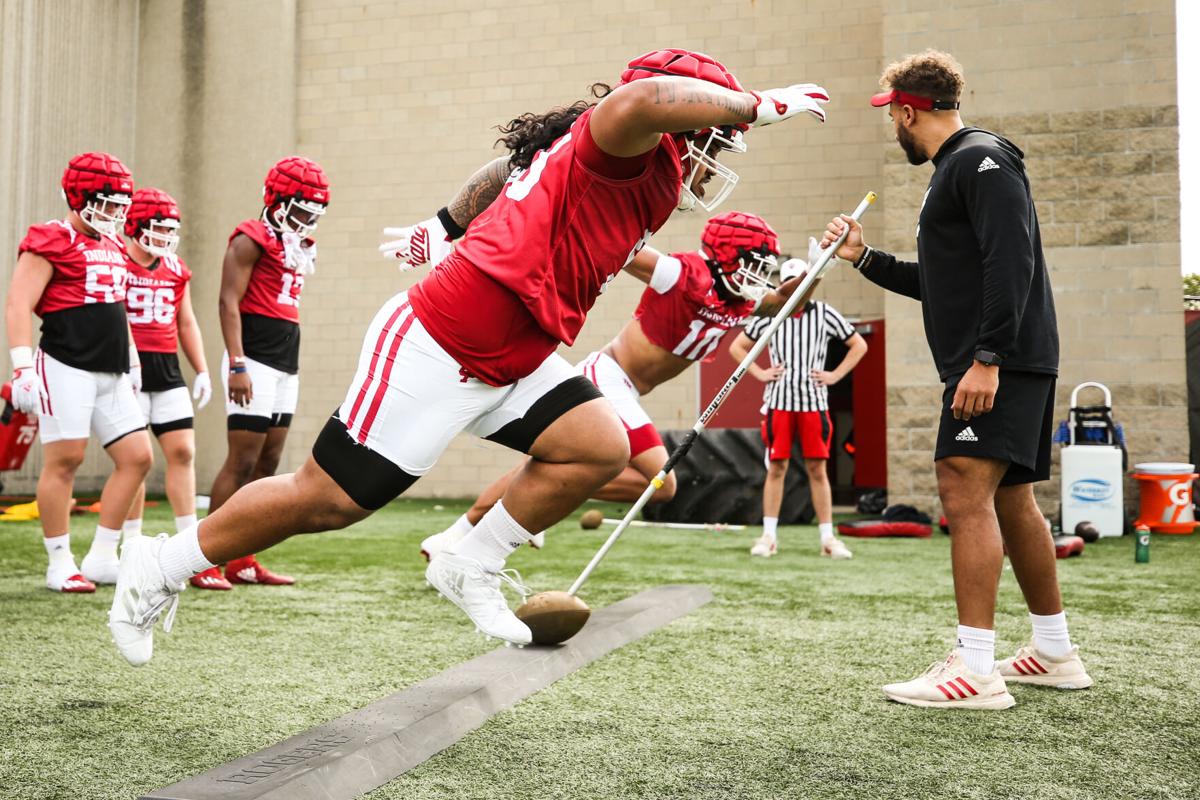 Sio Nofoagatoto'a is a true senior tackle. Sio stands at 6'3″ and weighs 313 lbs. He has the build and agility reminiscent of Vita Vea. Nofoagatoto'a is an incredibly kind person. He isn't afraid to show a smile, or have a friendly conversation with someone. On the field he is a dedicated worker, who shows no mercy. He totaled 13 tackles in 12 games in the 2021 season. He posted a career-high-tying four stops against Rutgers.
In a 2019 interview Sio explained ways in which he improves his game, "I've been watching film from stuff the D-line has done in the past and that really helps me." He also explained how, "working on the little details really helps my game." Learning from others and focusing on the details is what gives IU senior defender Sio Nofoagatoto'a a chance to have a stand out season.
For more articles from me click here
For More Great Football Content
Follow us on Twitter at @GridironHeroics for more great content. We appreciate you taking time to read our articles. To interact more with our community and keep up to date on the latest in Football news, JOIN OUR FREE FACEBOOK GROUP by CLICKING HERE
Checkout our latest podcast!