Former San Francisco 49ers quarterback Colin Kaepernick has been a hot topic this season after he reportedly wrote a letter to the New York Jets. The controversial quarterback has been exiled from the NFL after he protested the national anthem by taking a knee, and has received a ton of criticism since then. Now, Kaepernick's antics have become a topic of the recent GOP presidential debate, and his situation was brought back into the light.
Oop! Tim Scott takes a dig at Colin Kaepernick during the GOP debate. 👀 https://t.co/6A6c5zsosf

— BET (@BET) November 10, 2023
Tim Scott Takes A Jab At Kaepernick?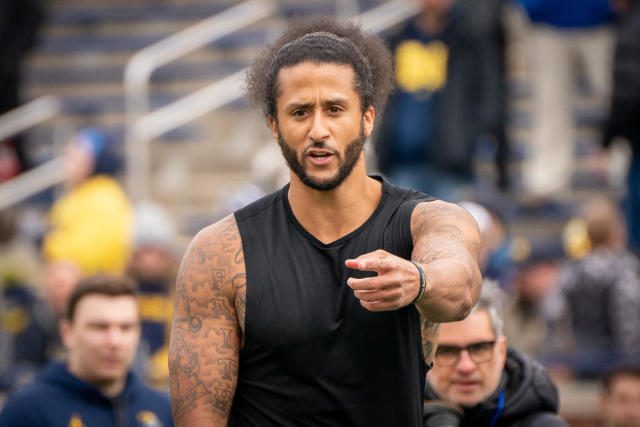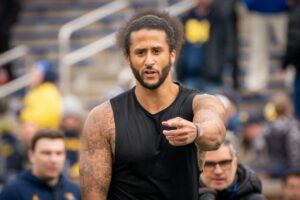 Republican Senator Tim Scott took a jab at Kaepernick during the debate this Wednesday saying this in his closing remarks:
"We should stop choosing victimhood and start choosing victory. We should stop kneeling in protest and start kneeling in prayer, turn back to faith, patriotism and individual responsibility."
In this statement, he mentions that people "should stop kneeling in protest" which could be a reference to Kaepernick's controversial decision back in 2016. The Civil Rights Activist kneeled during the national anthem during a preseason game to show his protest of the oppression of people of color. Since then, Kaepernick has not played a down of professional football.
Colin Kaepernick Journeyman
The former quarterback has been all over the place this season trying to make his way back into the league, however, it has not gone how he hoped it would. After the letter he wrote to the Jets asking to join their practice squad, he was denied his request. He then was offered a position by XFL owner Dwayne Johnson to come and join his league. However, Kaepernick and Johnson could not reach a reasonable agreement.
Since then, it has been many circulating rumors of teams that have a major quarterback issue calling for their team to sign the ex-NFL quarterback. A return to the league is very unlikely at this point, however, you never know what can happen.
For Additional Content
Please go and follow me on Twitter @TaylorHartmaNFL for more NFL news and updates. If you have any further personal questions or comments for Taylor, connect with him on Linkedin. For more articles on the NFL, go to this site here! Also, go check out our podcast @FSHeroics!