The new season is just days away. It's The defending champs Kansas City Chiefs who kick off the 2023 campaign with a highly-anticipated matchup against the Detroit Lions at the Arrowhead Stadium.
Kansas City, however, is still dealing with a major contract holdout in its ranks. This comes in the form of All-Pro defensive tackle Chris Jones, who has yet to find common ground with the front office in terms of his contract extension.
Chris Jones Skips Sunday's Practice
As a matter of fact, the saga reached an all-time high on Sunday after Jones was nowhere to be found on the practice field. This has put his status for the Chiefs' Week 1 matchup, which is now just a few days away, in jeopardy.
Jones previously indicated that he does not intend to report to the team until he gets a new deal. In fact, the 29-year-old has already threatened to hold out until Week 8, which is the latest date he can report to the squad in order for him to still be eligible for this year's wages.
Based on this recent development, it is clear that Jones isn't fooling around. He's dead serious about getting a new deal done, and it appears that he's willing to take extreme measures to make sure that he gets his wish.
As it is, Jones has already amassed an insane amount of fines, but at this point, it's also clear that the former Mississippi State standout is more than willing to shoulder the financial repercussions of his actions in order to send a message.
Andy Reid Speaks Out on Chris Jones' Absence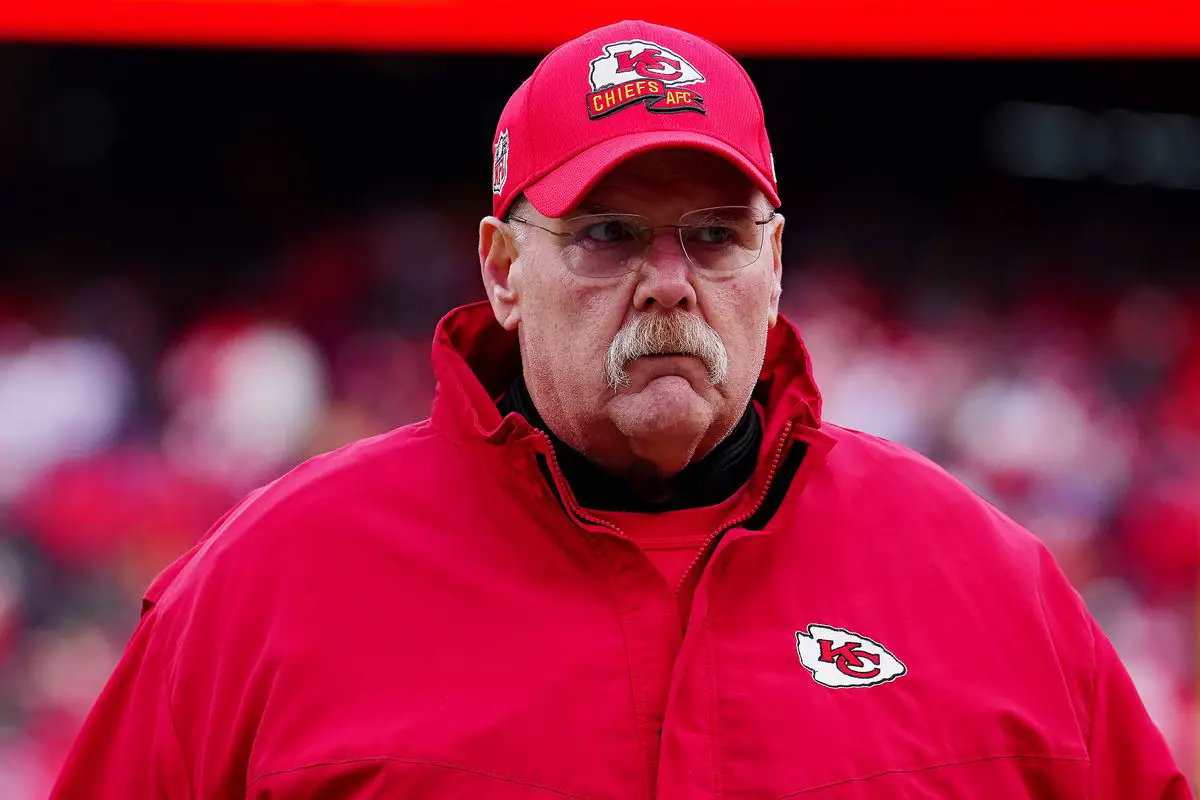 Chiefs head coach Andy Reid has now spoken out about Jones' extended absence. When asked if his star DT will be available to face the Lions in Week 1, Reid was non-committal (and a bit standoffish) in his response:
"I can't tell you," Reid told reporters, via Mike Florio of PFT. "I don't know. I don't know what his agenda is, whether he's coming or not coming. We're rolling right now, I haven't put that much thought into that part."
Reid was then asked to share his thoughts on this entire contract saga, to which the Kansas City shot-caller gave another no-nonsense response:
"You're never sure how it's gonna work out," Reid said. "You deal with too many people on this type of thing. So these things can go either direction. Again, I don't spend a lot of time on it. I've got 90 guys, or I had 90 guys, in the offseason that we need to make sure were going in the right direction. And then now we're getting ready to play a game. You're either here or not here. That's how I go about it."
Whatever the case might be, what you can say for sure is that the outcome of this standoff will have a significant impact on the Chiefs title defense in 2023.
For More Of My Content
Follow me on Twitter at @PaoloSongcoNBA. You may also reach out to me personally at pao.songco@gmail.com.