It was a rough night for Patrick Mahomes when throwing to Kadarius Toney. While Mahomes played well, Toney had key drops throughout the game with one of them leading to an interception that rookie Brian Branch took back for a touchdown. After the game, Mahomes reiterated his trust in the wide receiver.
Patrick Mahomes Still Has Trust In Kadarius Toney
Mahomes believes that a big part of Toney's struggles was his lack of training camp practice.
"I have trust in KT. He missed a lot of training camp," Mahomes said, via the team's transcript. "Obviously, he wanted to play and fought in rehab hard so he could play. Stuff is not always going to go your way, obviously, he would have wanted to catch a few of those in the game, but I have trust that he is going to be the guy that I go to in those crucial moments and he's going to make the catch and win us some games like he did last year and get him more and more reps. I'm sure that those drops will disappear."
The star quarterback isn't worried. This is one game and it wasn't like they got blown out. If Toney catches even just one of the passes, the outcome might have been different.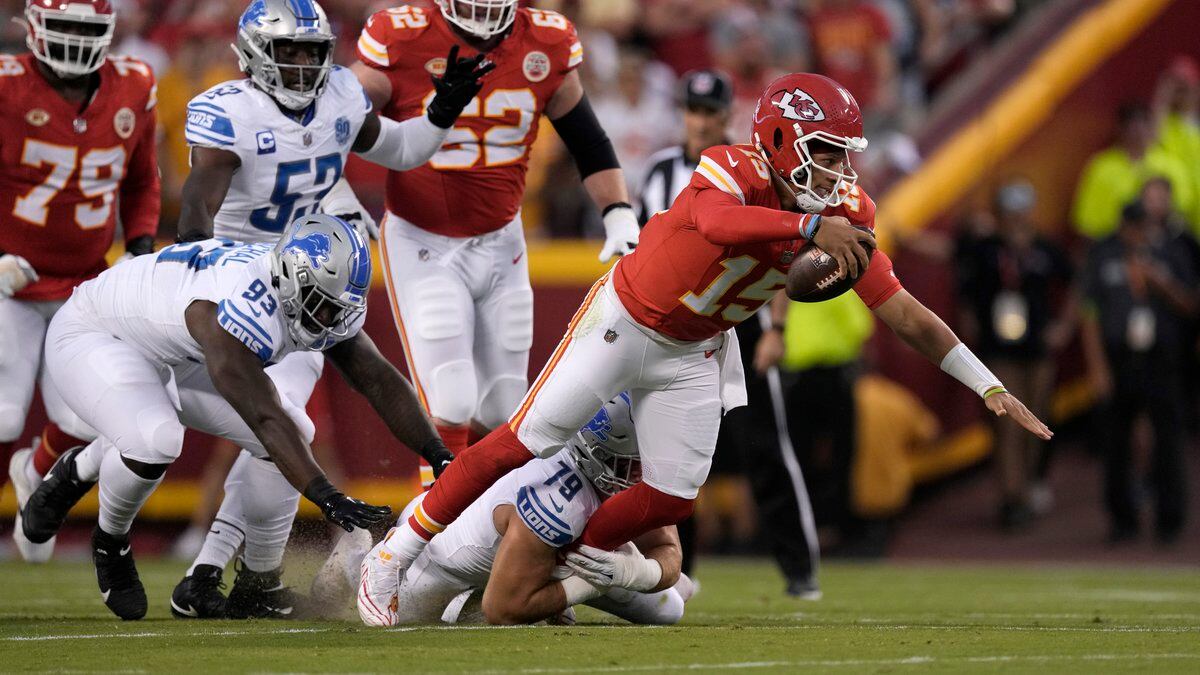 Panic In Kansas City?
The obvious answer is no but the wide receiver position is something to watch. The hope is Mahomes is right. This game was just some growing pains and week 1 rust. As the season wears on, Toney and the others will step up and become more comfortable in the offense. However, the Chiefs should at least sniff around the league to see what the price for a player like Mike Evans would be. If the cost isn't outrageous, adding him would immediately calm any worries about the position.
Patrick Mahomes needs Kadarius Toney to be competent this season. If the Chiefs are going to do anything this season, they have to have receivers that can make big catches in big games. There is little room for error in the AFC this year and the Chiefs are looking to extend their dynasty. The hope is the wide receiver room is not their undoing.