Las Vegas Raiders wideout Hunter Renfrow is a fan of the franchise's most recent shake-up regarding their coaching staff. The Raiders cleaned house earlier this week, firing general manager Dave Ziegler, head coach Josh McDaniels, and offensive coordinator Mick Lombardi after unsuccessfully turning the organization around since taking over in 2022. Renfrow didn't mince words when asked about the team's forward outlook, with linebackers coach Antonio Pierce taking over as the interim head coach for the remainder of the year. 
Las Vegas Raiders WR Hunter Renfrow: "I'm excited to go out there and just be myself again."
"Being a player and just having a different energy," said Hunter Renfrow about Antonio Pierce's control of the locker room. Pierce won a Super Bowl as a player with the New York Giants in 2007 while earning a Pro Bowl nod in 2006.
Renfrow continued, telling the Las Vegas Review-Journal, "I think [Pierce] just let us kind of be ourselves and let our hair down. Just have fun playing football again and not just walk on eggshells everywhere. Just go out there and enjoy playing like we're kids." Renfrow believes the Raiders will form a new perspective for the remainder of the year, one with more freedom. Las Vegas scored 15.8 points per game, the third-lowest mark in the NFL before the McDaniels firing.
Renfrow: Fazed out in the Josh McDaniels' Era
Wide receiver Hunter Renfrow has seen a drastic downturn in production since former head coach Josh McDaniels took over in 2022. The Clemson product had just 36 catches for 330 yards and two touchdowns last season while coming off a 1,000-yard Pro Bowl campaign.
This season has been much of the same, with Renfrow entering Week 9 with ten receptions for 92 yards and no scores. He is playing a career-low 38% of the snaps on offense. However, Renfrow could return to his Pro Bowl form with the dismissal of McDaniels and offensive coordinator Mick Lombardi. Quarterback coach Bo Hardegree will take over for Lombardi and has been with the Raiders since 2022. Hardegree has also worked with the Denver Broncos (2014), Chicago Bears (2015), Miami Dolphins (2016-2018), and New England Patriots (2021).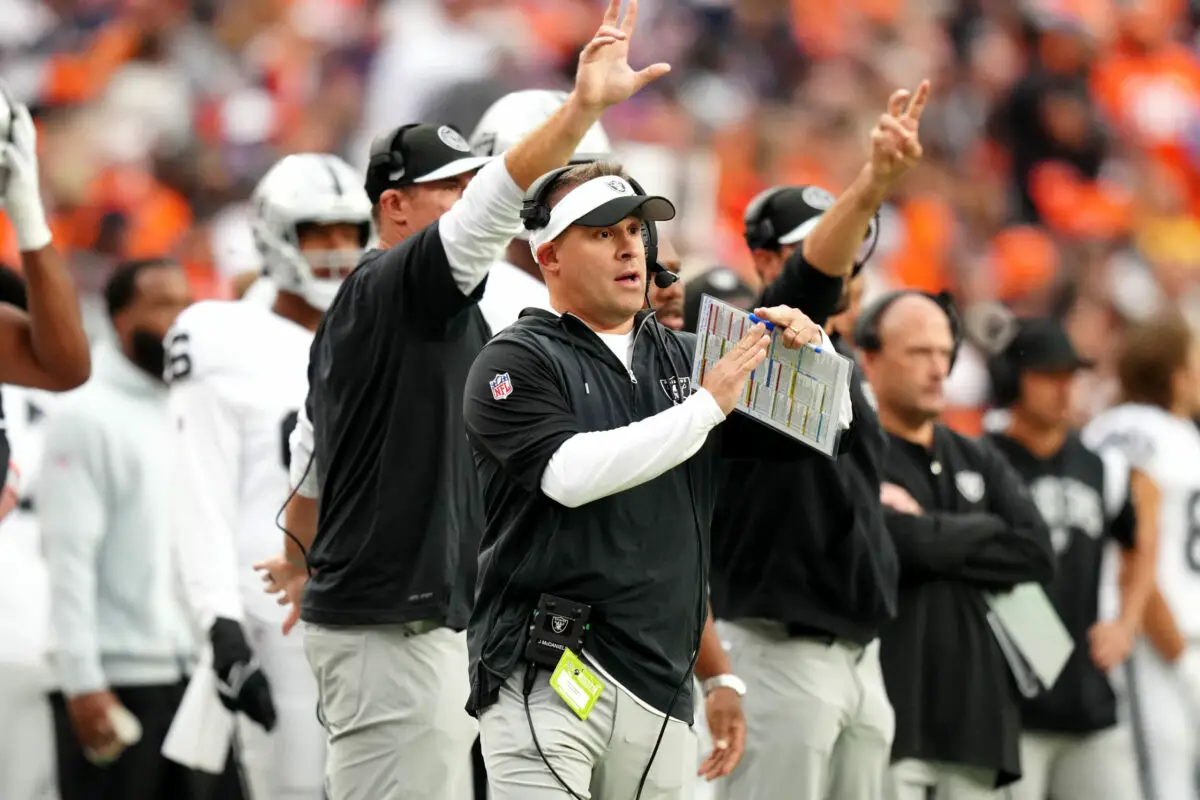 For More Football News:
Follow me on Twitter at @alec_musa. You can also reach out to me via email at musaalec@gmail.com. To read more of our articles and keep up to date on the latest college and NFL news, click here!