New York Giants quarterback Daniel Jones appears on the "Up and Adams" show every Tuesday to chop it up with Kay Adams. Even after suffering a season-ending injury in Week 9, Jones has maintained his weekly appearances. On this week's show, right before Thanksgiving, Jones announced that he is having surgery for his torn ACL on Wednesday, November 22, 2023. He also outlined that recovery for his knee should take 8-10 months.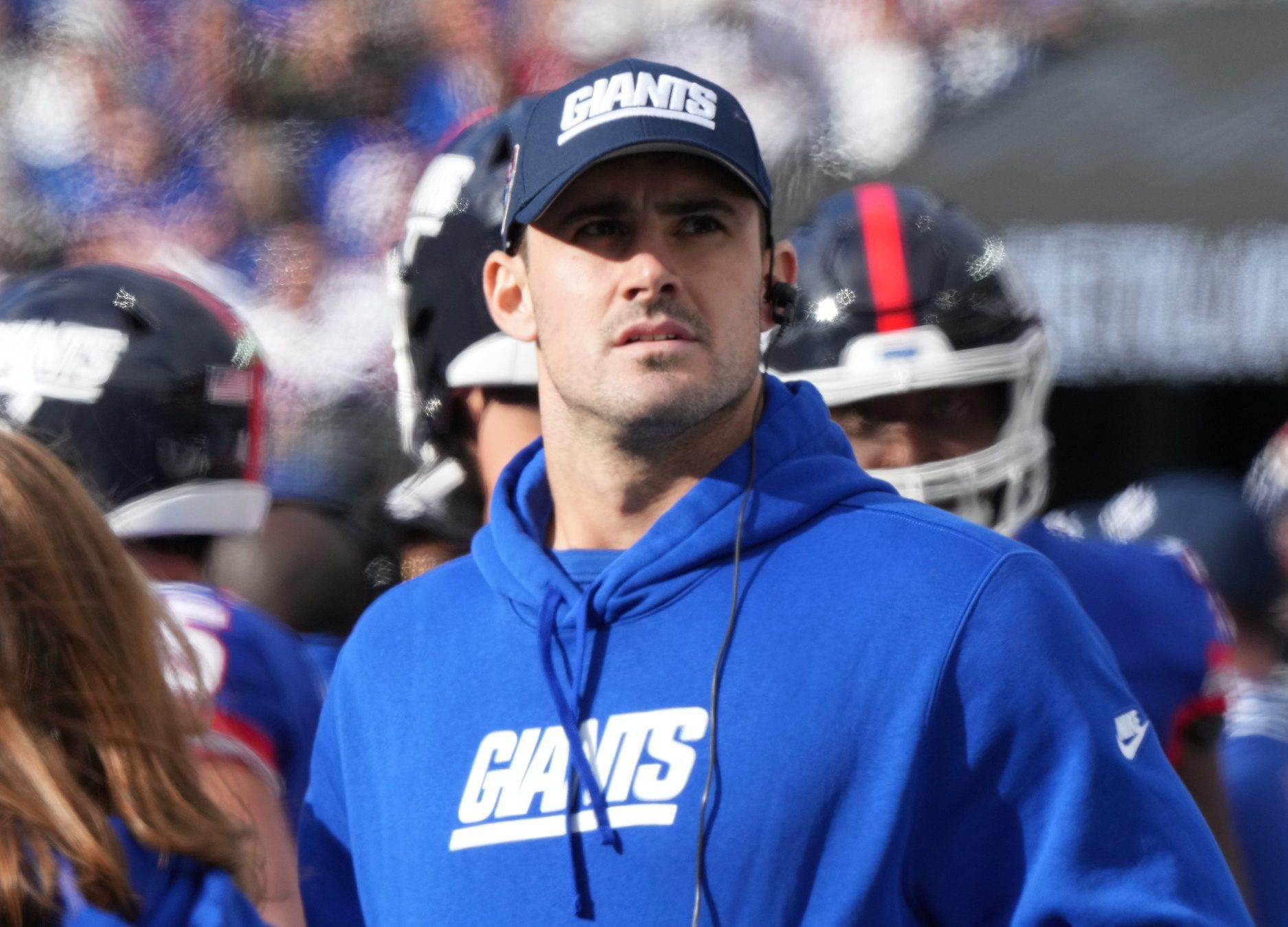 2023 has been a lost year for both Jones and the New York Giants as a team. They are 3-8, largely due to an NFL-worst 13.5 points per game coming from the offense. Daniel Jones signed a four-year deal worth $160 million, but the price tag didn't equal a successful campaign.
For starters, Jones' season ended with only six games played, between this knee injury and a neck injury beforehand. In those games, he threw six interceptions (more than the entire 2022 season), was only responsible for three total touchdowns, and got sacked 30 times. Of New York's three quarterbacks this year, he has the lowest passer rating.
What Else Did Daniel Jones Discuss on the Show?
With Jones' 2023 playing days over, there isn't much to discuss about his preparation for Sundays anymore. Other than outlining his next steps toward playing, Daniel Jones also had plenty to say about New York's current starter, Tommy DeVito. Essentially, Jones agrees that DeVito may be the most stereotypical New Jersey man to ever exist.
Jones also deflected a question about whether his supporting cast is underwhelming as Eli Manning suggested. He details taking another snap with his torn ACL because he wanted to see if he could tough it out. It was an eventful interview before his surgery on Wednesday.
For More Football News:
Follow me on Twitter at @TowerTalkSports. You can also reach out to Andre Ifill via email at andre.ifill.jr@gmail.com. To read more of our articles and keep up to date on the latest in college and NFL news, click here!