The Kansas City Chiefs will have a target on their back all season long. Such is the price you pay for being the defending champs. This only means that every single team out there will be at their best (or at least try to be) whenever they face Patrick Mahomes and the Chiefs.
It goes without saying that Kansas City will need to do everything it can this offseason to strengthen its squad. They already have a formidable side heading into 2023 as it is, but it wouldn't hurt to add one or two more players to fortify their team further.
Chiefs Linked to Ex-Pro Bowl DE Carlos Dunlap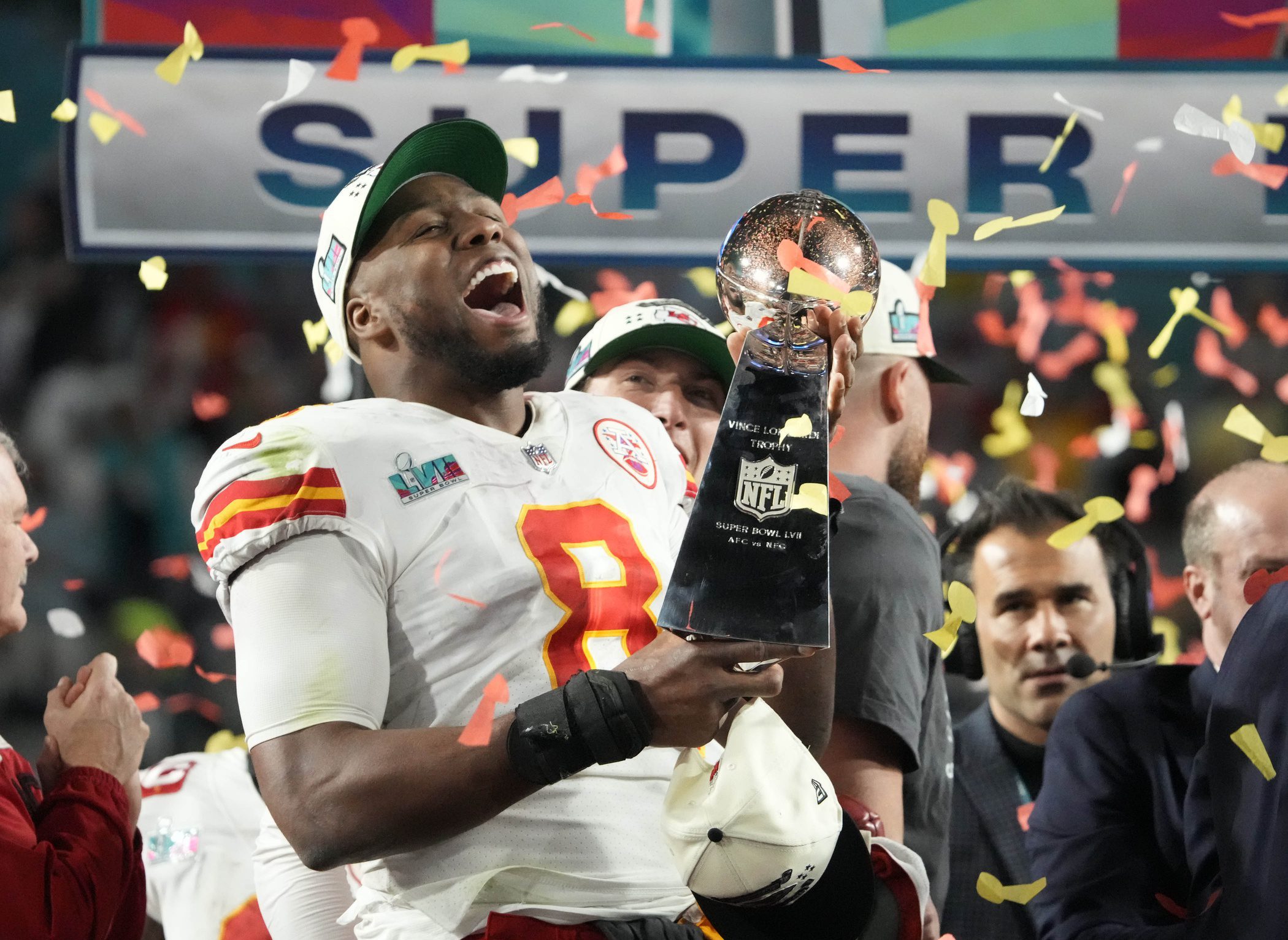 According to Alex Ballentine of Bleacher Report, one particular player who should help the Chiefs shore up their defense is two-time Pro Bowler Carlos Dunlap. The former Cincinnati Bengals defensive end finished the season with Kansas City last season where he won his first-ever Super Bowl ring, so you know that the Chiefs are already familiar with what this man brings to the table.
Ballentine suggests that KC seriously consider re-signing Dunlap.
"The Philadelphia Eagles were a prime example of what a team can do when they stockpile talented pass-rushers. Their ability to create pressure with their front four made them a nightmare that only the Kansas City Chiefs were able to beat in the playoffs.

The Chiefs are similarly built. They are middle-of-the-road when it comes to blitz rate, but Chris Jones and the defensive line generated pressure at a top-five rate last season," Ballentine wrote.
The main argument here is that the return of Dunlap will give the Chiefs more depth for their edge defenders. Charles Omenihu will be out of commission to start the season due to suspension, while highly-touted rookie Felix Anudike-Uzomah is still untested as it is. Dunlap should help fill the void alongside George Karfalatis, which should only make KC's defense even more formidable.
It's going to be a tough season ahead for the defending champs and you can be sure that opposing teams have already marked their respective calendars for their date against Kansas City. This team has arguably the best offense in the entire NFL, and they must do all they can to make sure that their defense is at an equally elite level.
For More Of My Content
Follow me on Twitter at @PaoloSongcoNBA. You may also reach out to me personally at pao.songco@gmail.com.