The Kansas City Chiefs were supposed to open their title defense with a straightforward win against the Detroit Lions in Week 1. The stage was set for Patrick Mahomes and Co. to set the tone for the season as they looked to defend their crown in 2023.
Well, apparently, the Lions did not read the script.
Detroit Lions Shock Kansas City Chiefs on Opening Night
Kansas City came into Thursday's season opener at a major disadvantage. Star tight end Travis Kelce was ruled out just hours prior to kickoff due to a lingering knee injury. All-Pro defensive tackle Chris Jones was also out of commission as he carries on with his contract holdout with the team. Jones was in attendance, but he was watching from the stands. Needless to say, the Chiefs missed the services of their two stars on the evening.
Patrick Mahomes did all he could for his squad, going 21-of-39 for 266 yards and two touchdowns. The reigning league MVP looked like the reigning league MVP, but he simply had little help around him on the evening.
A lot of credit needs to be given to Detroit, though, with star quarterback Jared Goff leading the way by throwing 253 yards with one touchdown. The three-time Pro Bowler also ran for a touchdown in what turned out to be an efficient performance. Guys like D'Andre Swift, Amon-Ra St. Brown, and Troy Hill, among others, also had noteworthy outings for the Lions.
NFL Twitter Reacts to Kansas City Chiefs Loss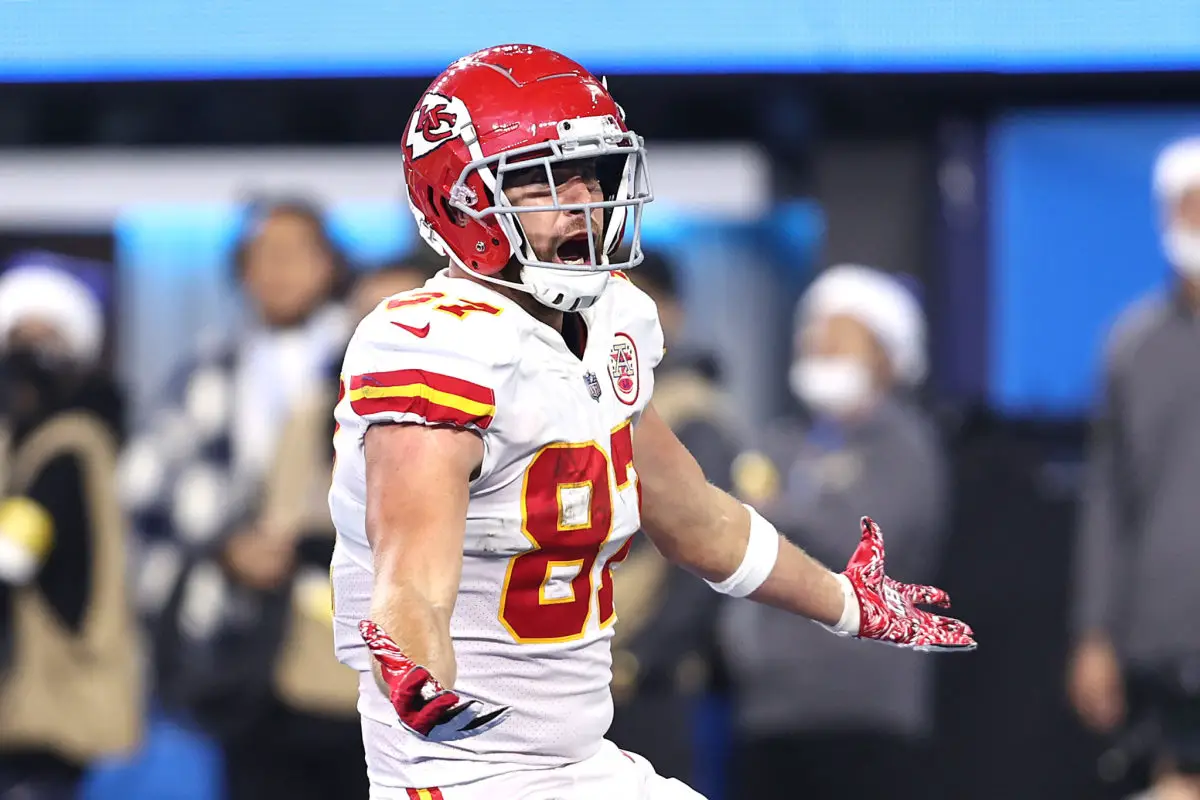 You just know that the defending champs were going to get clowned hard on Twitter after that stunning defeat. Here are the best tweets of the bunch:
Me: Patrick Mahomes can win throwing to anyone

The Chiefs WRs: pic.twitter.com/Lx4K0YmH3M

— Mina Kimes (@minakimes) September 8, 2023
Mahomes and the Chiefs wide receivers tonight pic.twitter.com/m6UCGORL4x

— Spencer (@SpeaksSports) September 8, 2023
Kadarius Toney when he shows up to the Chiefs facility tomorrow morning pic.twitter.com/qlyRHeqXwM

— Andrew (@gmengalaxy) September 8, 2023
The Chiefs have cut Kadarius Toney. pic.twitter.com/7p5G3GVo5b

— Ballsack Sports (@BallsackSports) September 8, 2023
Chiefs making their receivers go to the transfer portal pic.twitter.com/fXUum2Eh0V

— Josiah Johnson (@KingJosiah54) September 8, 2023
The Chiefs on their way to go trade for Mike Evans pic.twitter.com/gmaQE2JJjc

— FanDuel (@FanDuel) September 8, 2023
Chris Jones in the Chiefs locker room after they lost to the Lions pic.twitter.com/Z7gr7eeNrz

— Josiah Johnson (@KingJosiah54) September 8, 2023
As you may have noticed, a lot of the trolling was aimed at the Chiefs' wide receivers. Kadarius Toney, in particular, had a truly forgettable evening, and you have to say that some of the criticism was warranted.
The Chiefs will now want to bounce back next week when they battle the Jacksonville Jaguars. Hopefully, they get both Kelce and Jones back for that one.
For More Of My Content
Follow me on Twitter at @PaoloSongcoNBA. You may also reach out to me personally at pao.songco@gmail.com.