Justin Fields has not had a great start for the Chicago Bears in 2023. The offense has looked horrible and Fields has taken a lot of sacks. While fans may be panicking, according to sources, there is not a "high level of concern" from the coaching staff.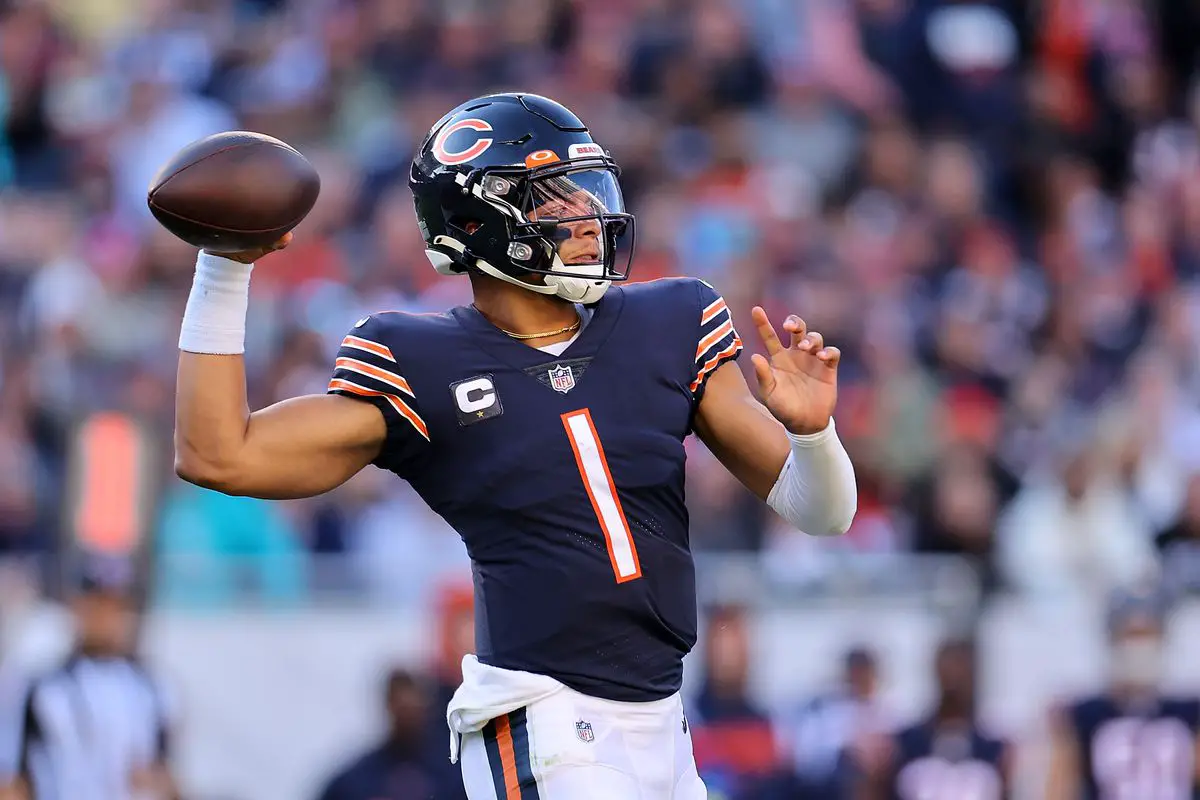 Chicago Bears Justin Fields: Struggles Not Drawing Concern
Here is the report from an ESPN insider.
ESPN's Dan Graziano reported he is "not detecting a high level of concern from inside the Bears' building on Fields" in part because "the coaching staff always believed this would be another building year for" the quarterback and the offense despite elevated outside expectations going into the 2023 campaign. 
It seems that the outside expectations were different than the expectations within the organization. While many viewed this as a breakout year for the Bears, the coaching staff seemed to think this was a development year. While I respect the desire to not panic, at some point we have to ask how long the development will take.
It's Year Three Already
Fields has been in the league for three years. It is getting to be the time when the team is going to have to decide on his fifth-year option or a long-term contract. There are many plays where he still looks lightyears behind other NFL quarterbacks. In his defense, the rest of the offense isn't doing him any favors. Offensive coordinator Luke Getsy's playcalling hasn't been spectacular and the offensive line hasn't been able to protect Fields. The hope is that once some of the injured players get back, the offense will run more smoothly.
It doesn't get easier for the Chicago Bears and Justin Fields. This week they head into Kansas City and fans are eager to see some type of development. While no one is expecting them to win the game, there needs to be some inkling of development for the third-year quarterback.