Despite the win on Sunday Night Football, the Denver Broncos should start preparing to be without one of their starting defenders in Week 12. Per the NFL Network's Tom Pelissero, the NFL will review a hit from safety Kareem Jackson on Minnesota Vikings quarterback Josh Dobbs in his team's primetime win. 
The NFL is reviewing #Broncos safety Kareem Jackson's hit on #Vikings QB Josh Dobbs on Sunday night for potential discipline.

Jackson just returned from a two-game suspension, so a violation could trigger another suspension.

No flag was thrown. pic.twitter.com/0uS3B0mCgG

— Tom Pelissero (@TomPelissero) November 20, 2023
Jackson torpedoed his body toward the Vikings quarterback, leading with the crown of his helmet with a trajectory upward. The Alabama product was not flagged for the hit, but the NFL will investigate potential discipline. Jackson returned from a two-game suspension to play on Sunday.
Denver Broncos Safety Kareem Jackson: Suspended Earlier This Season
Yesterday's hit on Vikings QB Josh Dobbs has become a common theme for Kareem Jackson this season. The third-level defender got popped with a two-game suspension earlier this month for an unnecessary roughness call in Week 7. He lunged himself, helmet first, towards Green Bay Packers tight end Luke Musgrave while the latter tried to make a sideline grab in an eventual 19-17 Denver win. Jackson got the early boot for the hit, his second-season suspension. 
The NFL and Roger Goodell also hit Jackson with a hefty $43,709 fine for unnecessary roughness in Week 6. Additionally, the 35-year-old collected $45,961 worth of fines across the season's first three games.
Denver Broncos Defense: Much Improved After Abysmal First Month
The Broncos, winners of four straight, have experienced a massive turnaround on defense since allowing 122 points across the first three games of the 2023 campaign. Denver's defensive struggles have been well documented, including surrendering a laughable 70 points to the Miami Dolphins in Week 3. However, they have kept opponents under 25 points in five straight games while forcing 14 turnovers against quarterbacks like Patrick Mahomes and Josh Allen. Safety Kareem Jackson has played well despite the disciplinary issues, tallying 51 tackles and two interceptions in eight games.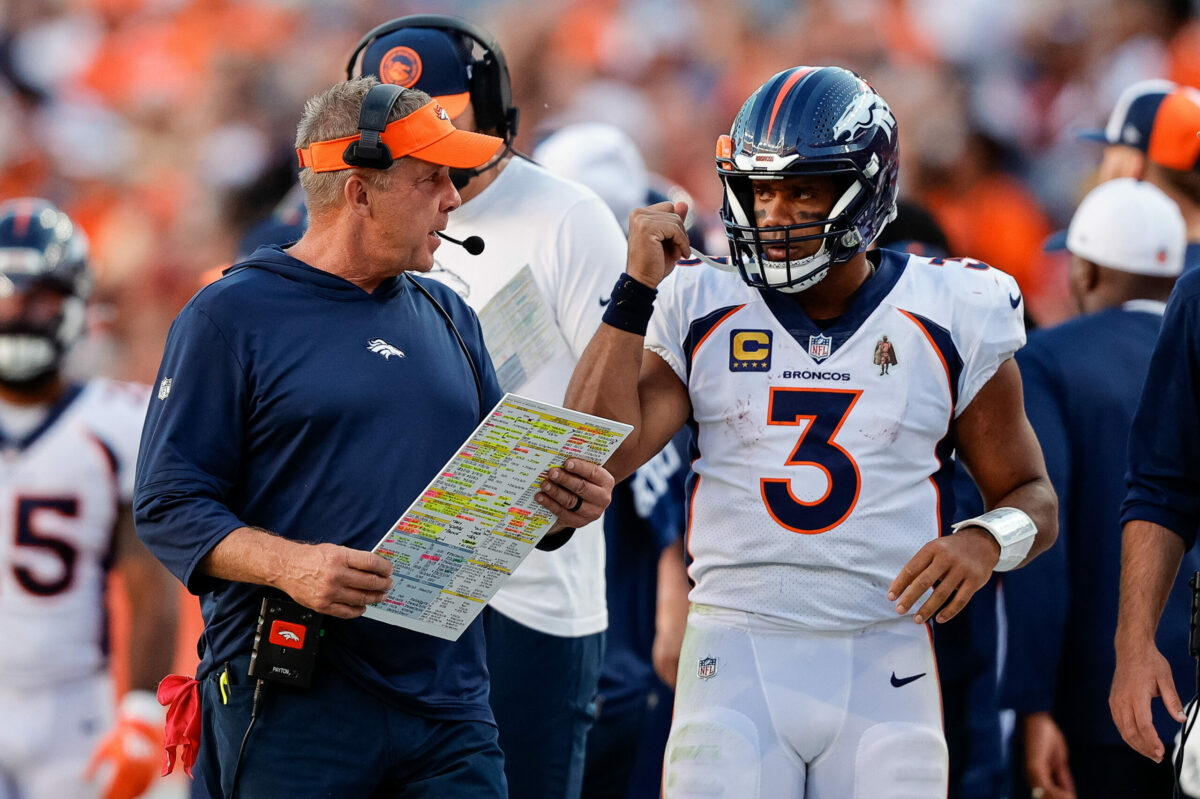 For More Football News:
Follow me on Twitter at @alec_musa. You can also reach out to me via email at musaalec@gmail.com. To read more of our articles and keep up to date on the latest college and NFL news, click here!