As expected, Joe Burrow was in the Cincinnati Bengals starting lineup on Sunday despite a concerning calf injury that he suffered on the first day of training camp. There was some doubt surrounding the Pro Bowl QB's status for Cincinnati's season opener against the Cleveland Browns, but ultimately, Burrow was good to go in what was his first game after signing his massive $270 million extension with the Bengals.
In the end, however, all that didn't matter. Burrow was unable to lead his team to victory as Cincinnati suffered an embarrassing blowout loss to the Cleveland Browns, 24-3.
Joe Burrow Remains Unfazed Amid Cincinnati Bengals' Poor Start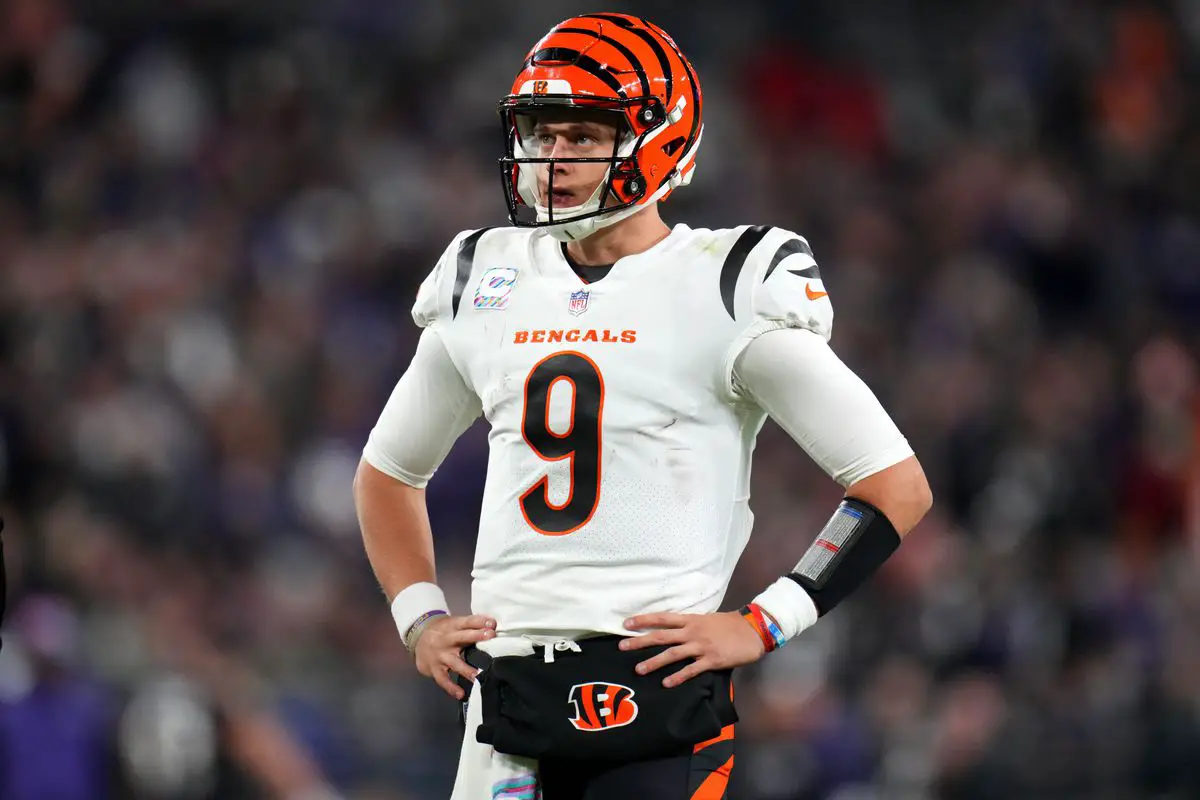 They call him Joe Cool for a reason, though. Despite the fact that his team was unable to score a touchdown in their first game of the new season, the 26-year-old remains unfazed.
Burrow and his receivers just failed to connect in this one, and this could be attributed to the lack of reps the QB had throughout the preseason due to his injury. Burrow himself admits that was indeed a factor, but at the same time, he isn't making any excuses:
"That happens in Week 1. Those things happen when the quarterback doesn't perform in training camp," Burrow said, via Geoff Hobson of the team website. "That was obviously something I would have liked to have done, but no excuses. It's, obviously, not very good today. We've got to do better."
He then sent a strong message to anyone and everyone who's doubting Cincinnati early on. Burrow and Co. fully intended to bounce back from this loss at the soonest possible time:
"Nobody is panicking in here, guys," Burrow said. "Week 1 doesn't define anybody's season. Obviously, not very good out there. Anybody that watched saw that. But we have been in this spot before and come back stronger and had great years. That's what we are going to do.
Cincinnati Bengals HC Zac Taylor Reacts to Loss
Bengals head coach Zac Taylor echoed his quarterback's sentiments. Well, at least somewhat. The Cincinnati shot-caller was obviously disappointed in the loss, but he still saw the silver lining:
"It was tough for both teams. That's not just us. So then it comes into managing those conditions and doing a great job running the ball, which I was pleased with the most part, what we did in the run game," Taylor said. "Then special teams and field position. I think they did a better job handling that today than we did."
The rain was another factor in the game, and Taylor pointed to the conditions as one of the reasons behind his team's poor performance:
"I think early on it was immediately a different game than we've had to play in a long, long, long time with the rain," Taylor said. "I only say that because of how it affects both quarterbacks in the game."
The Bengals return to action in Week 2 against Lamar Jackson and the Baltimore Ravens, who are also coming off an opening-day loss against the Houston Texans. Something's got to give next week, and for one of these two teams, their season is just about to have a horrendous start. Cincinnati is hoping that won't be them.
For More Of My Content
Follow me on Twitter at @PaoloSongcoNBA. You may also reach out to me personally at pao.songco@gmail.com.