Cincinnati Bengals receiver Ja'Marr Chase had some words before their game with the Cleveland Browns. He mocked the team calling them a bunch of elves. Post-week 1, Chase is eating some of his own words. After a humbling loss, Chase was not too happy about losing to "some elves".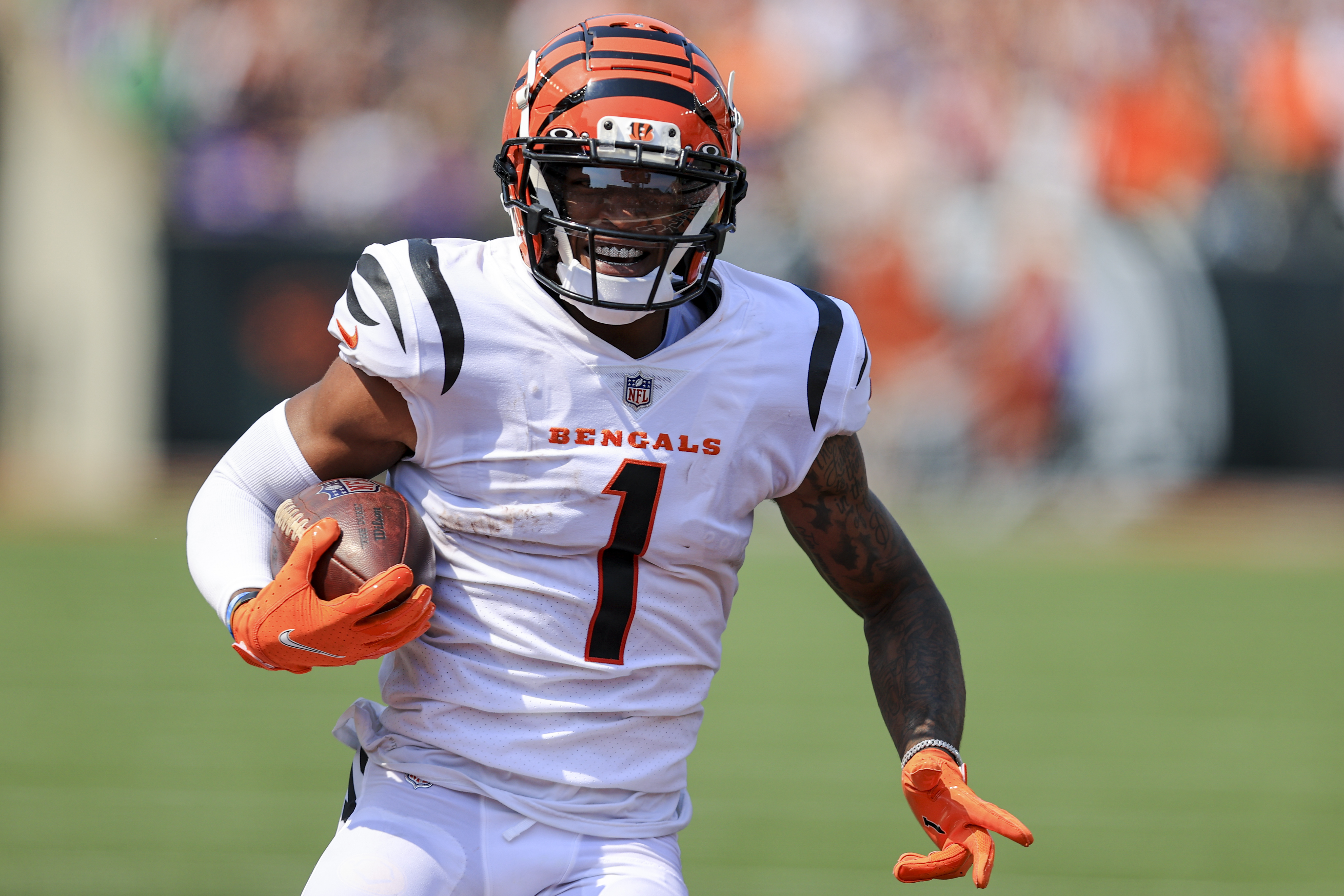 Cincinnati Bengals Ja'Marr Chase On Week 1 Loss
Myles Garrett talked about how the comments gave them bulletin board material and they ran with it. It certainly showed as the defense held the Bengals to three points. Chase was not happy after the game. "I called their asses elves and I'm pissed because we lost to some elves. If they have a problem with me saying "Elves," then they're soft," Chase said after the game. It was one of the more shocking scorelines from the weekend and one that has brought some panic to Cincinnati.
Panic Time?
Joe Burrow signed a huge contract and then couldn't reach 100 passing yards. Tee Higgins was targeted eight times but didn't have a catch. Weather was definitely a factor as the rain affected both offenses. Burrow also is still coming back from an injury and didn't play at all in the preseason and may have needed to shake off some rust. However, in a tough AFC conference, this type of loss may have drastic effects on seeding. While the Bengals will still be in playoff contention, this loss was not good.
The Cincinnati Bengals and Ja'Marr Chase will have to figure out some answers quickly. This is the type of loss that can spiral a team and lead to a disaster season.