Chicago Bears QB Justin Fields has been battling a thumb injury since Week 6. There was hope that he would suit up this Thursday if he was a full participant in Wednesday's practice. Those dreams probably won't be fulfilled, as the team has listed Fields as doubtful, per Ian Rapaport. Usually, doubtful players don't end up playing.
Fields was taken 11th overall in the 2021 NFL Draft and is supposed to be Chicago's future under center. His first two seasons were rocky, and he's only suited up for six games in 2023. The Bears are only 1-5 in Fields' starts, so he hasn't brought much winning when healthy.
Justin Fields has a career-best completion percentage this year at 61.7%. His passing yards per game (200.2) is also a personal best, at the expense of far less production on the ground. Somewhat concerning is that Fields has six interceptions in six games along with an interception rate in line with his first two professional seasons.
Who is Starting for Justin Fields?
Once again, with Justin Fields out, Tyson Bagent will get the call for the Bears. As a starter the past three weeks, Bagent has three touchdowns, five interceptions, and 614 passing yards. Chicago won his first start, but the offense failed to reach 20 points in either of the two losses that followed it.
Fields isn't the only Bear on offense that the team was trying to bring back this week. Khalil Herbert and Equanimous St. Brown were designated to return from the IR earlier this week. Chicago is only averaging 20.9 points per game, so any reinforcements will be welcomed for this winnable Week 10 game against the Panthers.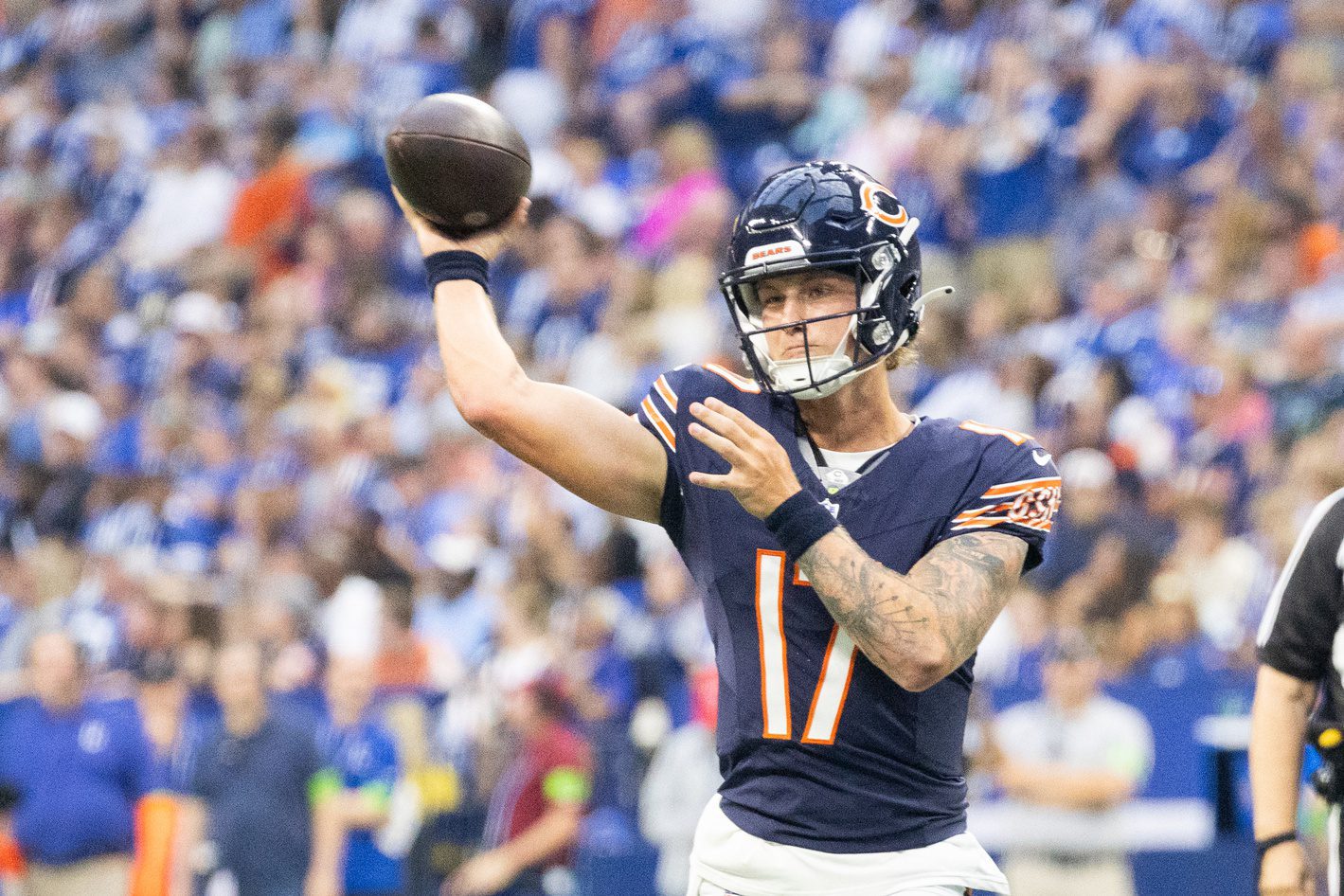 For More Football News:
Follow me on Twitter at @TowerTalkSports. You can also reach out to Andre Ifill via email at andre.ifill.jr@gmail.com. To read more of our articles and keep up to date on the latest in college and NFL news, click here!