A few Chicago Bears could be back on the gridiron soon. On Monday afternoon, Chicago designated running back Khalil Herbert, wide receiver Equanimeous St. Brown, and cornerback Josh Blackwell to return from their injured reserve. Each player's 21-day practice window began today.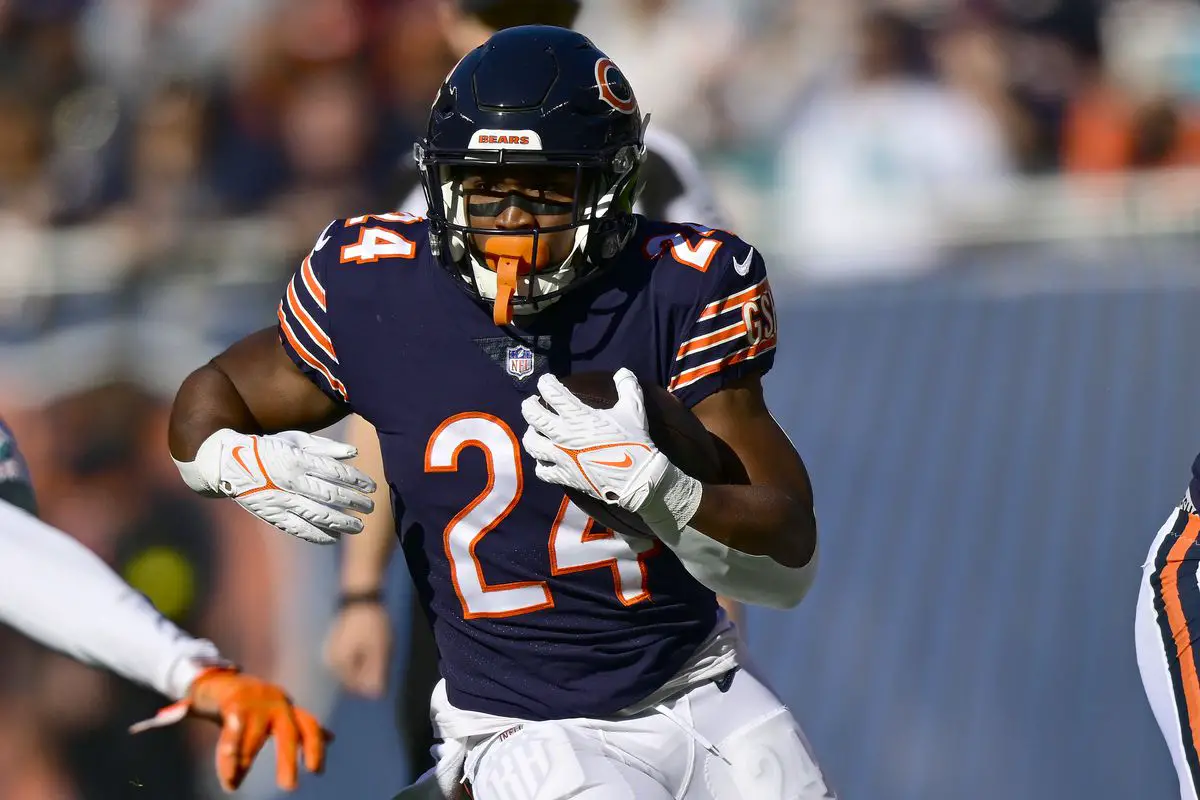 Josh Blackwell was the first of these three players to get injured, going down in Week 4. Accordingly, he was also eligible to return from IR before Herbert and St. Brown. He was dealing with a hamstring injury for the past few weeks.
Khalil Herbert (ankle) and Equanimeous St. Brown (hamstring) both got injured in Chicago's Week 5 victory. Herbert was leading the team in rushing before getting sidelined. St. Brown isn't very involved in the passing game, but he's a strong blocker on the edge.
Will They Suit Up For the Chicago Bears Next Game?
There's a chance that the Chicago Bears could activate all three men, but the schedule isn't doing the team any favors. Chicago's Week 10 game is on Thursday night against the Panthers. It'll be a short week of practice for any of them to get into full game shape.
With the way the Bears have played this season, they'd love any help that they can get. Chicago is 2-7, well on their way to another top-10 NFL Draft pick. Thursday's game will be the Bears' final home game until December 10, so they will try to leave the fans with a positive impression.
In other injury news, quarterback Justin Fields was a limited participant in Monday's practice. He's missed the past three games but hasn't been ruled out for Thursday yet. He's supposed to be Chicago's franchise quarterback. Let's see if he returns successfully this week.
For More Football News:
Follow me on Twitter at @TowerTalkSports. You can also reach out to Andre Ifill via email at andre.ifill.jr@gmail.com. To read more of our articles and keep up to date on the latest in college and NFL news, click here!