No one's comeback story is more inspiring than that of Damar Hamlin.
Per NFL Insider Ian Rapoport, Hamlin is expected to make his 2023 season debut this Sunday against the Miami Dolphins.
With the #Bills ruling out S Jordan Poyer, the expectation is that Damar Hamlin makes his season debut vs the #Dolphins, sources say.

This spring, Hamlin told reporters, "My heart is still in the game. I love the game."

On Sunday, he's set to be back doing it. pic.twitter.com/5LzNm5EeXz

— Ian Rapoport (@RapSheet) September 29, 2023
This will be the first regular season game Hamlin takes part in since he sustained severe cardiac arrest on Jan. 2 against the Cincinnati Bengals.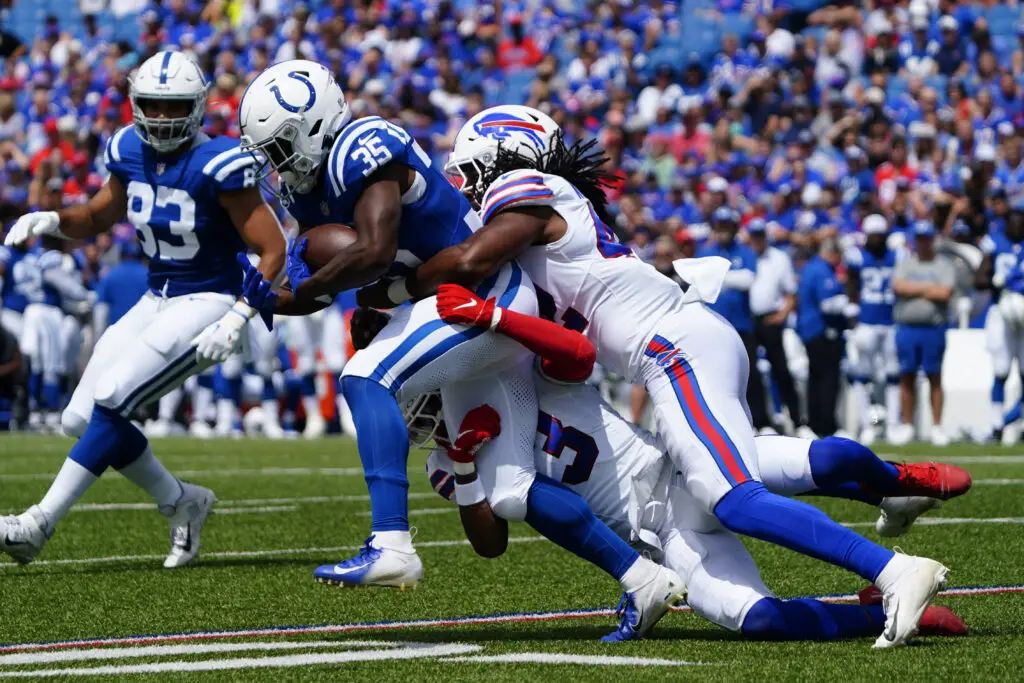 Safety Jordan Poyer was ruled out due to a knee injury, which opened up a spot on the roster for Hamlin to suit up. While this was a huge blow to the Bills' defense, this opens up the opportunity for Hamlin to get some playing time. He did play in all three of the Bills' preseason games, but he was in active for the first three regular-season games.
Hamlin had 73 defensive snaps and 19 special teams plays in the preseason.
Damar Hamlin's Comeback to the Buffalo Bills
Nothing was more scarier than watching the Bills and Bengals game in Week 17 last season and watching Hamlin collide with Bengals wide receiver Tee Higgins. Initially, Hamlin got up, but he then collapsed to the ground, ultimately resulting in him suffering commotio cordis, subsequently leading to cardiac arrest.
CPR was performed on Hamlin as he lied on the field. The football universe seemed to come to a halt as they awaited to hear any updates about Damar Hamlin and his health. He was then transported to the University of Cincinnati Hospital in critical condition, and would be at the hospital for about a week before his release.
Hamlin was cleared to start participating in football activities in April, and even then, people thought it was too soon. However, he would start participating in team drills in June and was eventually a full participant in August's training camp prior to his preseason debut.
For the first time since last season, Damar Hamlin is out on the field. 🫶#INDvsBUF | #BillsMafia pic.twitter.com/l2dKdNh7De

— Buffalo Bills (@BuffaloBills) August 12, 2023
If all continues to go as expected, Damar Hamlin will suit up and make his inspiring regular-season debut with the Bills on Sunday as they go head-to-head with their AFC East opponents, the undefeated Miami Dolphins.
For More Football News:
Follow me on Twitter at @sarahspooon. My written work can be found here on Gridiron Heroics and also on Wisconsin Sports Heroics.