Some players exploded during the first week of the NFL season, but are they worth that waiver wire pick?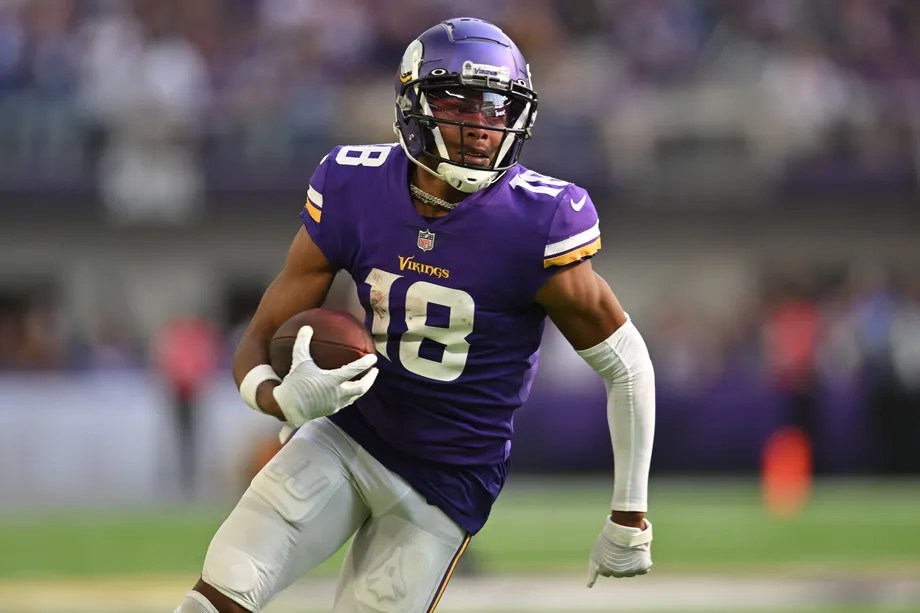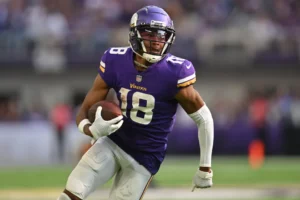 The first week of the NFL season is not over yet, with some Fantasy Football owners praying for a high-scoring Monday Night Game. Others have accepted defeat for week 1, but retain hope as they look to the waiver wire. Some players had major games in week 1, but who will be unable to continue that momentum into the future?
There were many surprises for the first week, such as Puka Nacua and Tutu Atwell, both totaling 119 yards. The question is their future value during the season. It is very promising that they were able to step up and produce in Cooper Kupp's absence, but he is coming back at some point during the season.
Other players, such as Van Jefferson and Tyler Higbee, will become more involved in the offense moving forward. These two players are worth the waiver wire selection but may lose some targets when Kupp comes back from injury. There is always the possibility that Kupp's injury is more serious and he will miss more time, but as of now, he will return after 4 weeks.
Many fantasy owners had high expectations for Cam Akers, but it was Kyren Williams who stole the show. Williams had a rushing line of 15-52-2, while Akers ended with 22 carries and just 29 yards before adding a TD to help owners salvage some fantasy production. Although Akers had more carries, it was Williams who was more productive. After the performance he had, Fantasy owners can expect that he will remain a part of the offense.
Another surprise to many was the performance by Tyler Allgeier, the Atlanta Falcons running back. Allgeier posted 15 carries, 75 yards, 2 touchdowns, 3 receptions, and 19 receiving yards during the Falcons win Sunday Afternoon. Allgeier split the backfield evenly with Bijan Robinson, but Allgeier scored the two rushing touchdowns. Allgeier is worth the waiver wire pick. The Falcons will be running the ball for the majority of plays unless Desmond Ridder becomes a better passer.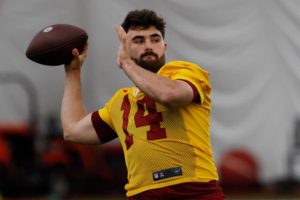 While Anthony Richardson provided a respectable fantasy performance, he has been drafted in a number of leagues already. The waiver wire quarterback to target is Sam Howell of the Washington Commanders. Howell has 19 Completions for 202 yards and 1 touchdown, plus another rushing touchdown. Howell looked great on the field, making plays and using many different receivers. He is worth a waiver wire pick-up for future bye weeks, or in a 1 quarterback league.
One Tight End went undrafted in a number of leagues, in part because he was not a factor in the preseason. This week has proven that preseason use and performances are not an indicator of the regular season. Hayden Hurst led the Carolina Panthers receivers with a stat line of 5 receptions, 41 yards, and 1 touchdown. He is showing great chemistry with new quarterback Bryce Young and has the possibility of becoming his go-to receiver.
The Chicago Bears looked abysmal during their matchup with the Green Bay Packers. There was one player who looked promising, rookie Roschon Johnson. Johnson ran for 20 yards on 5 carries with a TD, and he caught a team-high 6 passes for 35 yards. Johnson's receptions lead the entire team. He can establish himself as a pass catcher for the offense. He is worth a waiver wire pick-up.
While it is still early, and many teams are still set to undergo changes, these players have a chance to become focal players for their teams.