The Tennessee Titans have been trying to pick up a win but lost wide receiver Treylon Burks to an injury that forced him to be carted off the field. With a little before the two minute warning in the fourth quarter, the Titans elected to go for it on 4th and six. Burks ran a streak route down the sideline but was hurt during the incomplete pass.
Prayers up for Treylon Burks 🙏 pic.twitter.com/j7n6e4IlxJ

— FOX Sports: NFL (@NFLonFOX) November 3, 2023
He remained down on the sideline and the medical staff immediately called for the cart as they took off Treylon Burks' facemask. There were many teammates looking on as Burks was placed on the cart and Burks was able to move his toes as well as give a thumbs up to the crowd.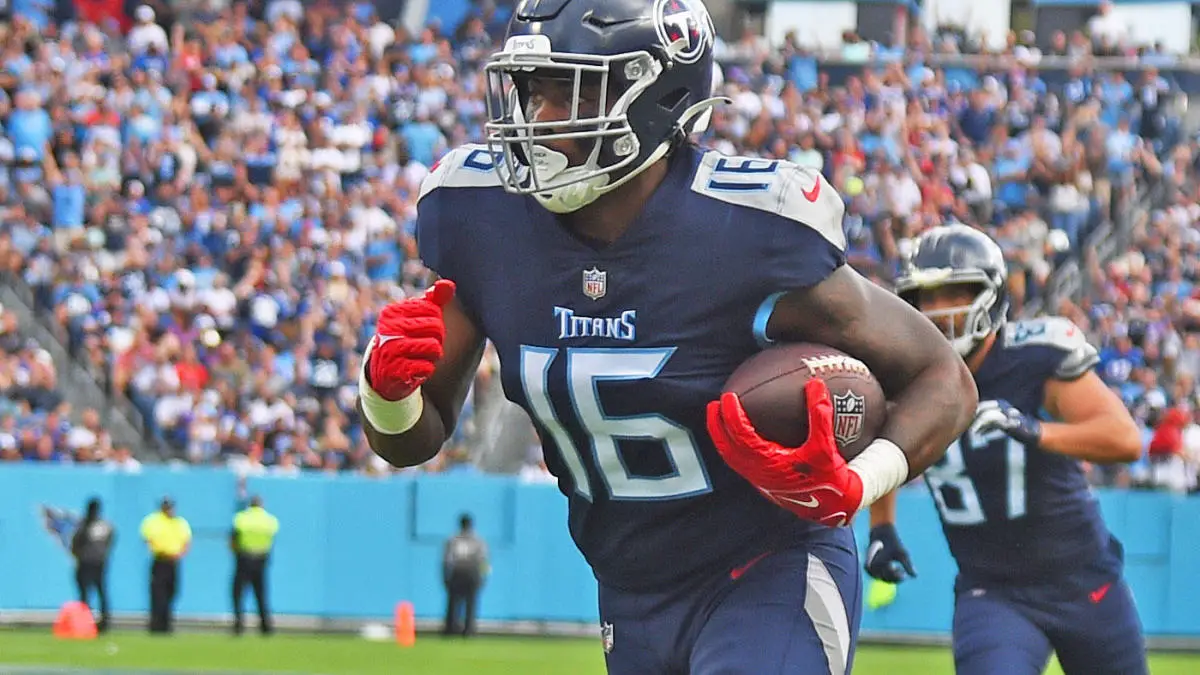 Burks had been pretty quiet throughout the game as he recorded a pair of catches on three targets for 23 yards (11.5 yards per reception) against the Pittsburgh Steelers in Week 9.
Burks has a neurosurgeon with him as he heads to a local hospital and has full movement of his extremities. All of us at Gridiron Heroics hope Treylon Burks has a speedy recovery from his injury.
What can the Tennessee Titans do without Treylon Burks going forward?
With the injury just happening as of this writing, we obviously do not know the extent of his injury. However, the Titans are going to need to get some more out of the other wide receivers not named DeAndre Hopkins going forward. With an injury to the head and neck area that forces the cart out, that is never a good sign and could be something that keeps Treylon Burks out for multiple weeks.
While we have not seen Treylon Burks have much of a role this season when on the field, it is something the Titans need to focus on when healthy. Burks just returned from a knee injury last week that sidelined him for a month and this offense has been trying to get going.
Outside of Hopkins, no wide receiver has reached 20 receptions through nine weeks of the season. Some of that can be with the rotating cast at the quarterback position. However, with rookie Will Levis looking like he is taking over as the new starting quarterback, he needs to get the wid receiver s more involved early and often.
Follow me on Twitter at @TalkVinTalk and follow us @WiSportsHeroics for more great content. To read more of our articles and keep up to date on the latest in Wisconsin sports, click here!