New York Jets fans reacted to the incredible news coming Monday the team was asking a former Green Bay Packers quarterback to make his first start since the 2021 season. The Jets foreshadowed Sunday a change was coming at quarterback when they benched Zach Wilson in their loss to the Buffalo Bills.
Former Packers quarterback Tim Boyle didn't seem to play much better than Wilson when he came in on Sunday. He finished 7/14 passing for 33 yards and one interception in the lopsided 32-6 loss.
However, the Jets are making a desperate move to keep the team in playoff contention until Aaron Rodgers can return from his Achilles injury. According to Ian Rapoport with the NFL Network, the Jets will start Boyle in Week 12 against the Miami Dolphins on Friday.
The #Jets stood by Zach Wilson as long as they could. But after Sunday, they couldn't any longer. Now, it's on Tim Boyle to hold it down until Aaron Rodgers returns. https://t.co/2moLGLL6eE

— Ian Rapoport (@RapSheet) November 20, 2023
New York Jets fans react to Boyle getting the start
Boyle came to New York this offseason because of his familiarity with former Packers offensive coordinator Nathaniel Hackett. But he's not the most exciting name for the Jets to start this week. Boyle hasn't started since the 2021 season, when he started in three games for the Detroit Lions.
Boyle will have to play much better in the next few weeks if the Jets want to risk bringing Rodgers back next month. Here are the best takes of Jets fans reacting to Boyle being named the starter.
Tim Boyle is my QB. #LFG @nyjets

— 𝖬𝗂𝗄𝖾 𝖡𝗋𝖺𝗇𝖽𝗍 (@MJB21777) November 20, 2023
So the Jets' 2023 season goes from Aaron Rodgers to Zach Wilson to Tim Boyle — all before Thanksgiving.

Don't EVER stop being the Jets, Jets!

— Matt Jacob (@MattRJacob) November 20, 2023
The key focus for the game shouldn't be Tim Boyle, but it should be the Jets D against Tua. That will say a lot.

— Matt (@emattp3) November 20, 2023
I feel sorry for Tim Boyle behind that OL.

— Alan Pergament (@StillTalkinTV) November 20, 2023
Tim boyle literally threw 1 touchdown to 13 interceptions in his collegiate career and we're asking if he can get the job done 😭

— Chase 🧌 (@DontTellNobody) November 20, 2023
Congrats to Tim Boyle getting his shot to
shine!

— Timmy (@ThePackerFan) November 20, 2023
I was sooooo looking forward to Friday's game, but I really don't want to see Tim Boyle play. He overthrew, underthrew, was intercepted twice in what? Twenty minutes of play? No thanks.

— Susie Reese (@SusanDReese) November 20, 2023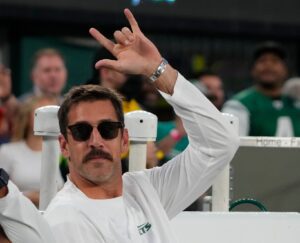 For More Football News:
Follow me on Twitter at @JordanSig. You can also reach out to Jordan Sigler via email at jordanmsigler@gmail.com. To read more of our articles and keep up to date on the latest in college and NFL news, click here!