One of the great mysteries of the offseason is the starting quarterback for the Tampa Bay Buccaneers. Baker Mayfield was signed in the offseason and Kyle Trask has been on the roster behind Tom Brady. It seems that neither player is gaining any traction during camp. Head coach Todd Bowles revealed his plans for the preseason for the quarterback position.
Tampa Bay Buccaneers Starting Quarterback Plan
Mayfield will start Friday's preseason opener against Pittsburgh but that does not mean he is the leader in the clubhouse. Bowles also revealed that Trask will start the second preseason game against the Jets. It seems he wants to see how both quarterbacks do with the starting unit. These preseason games will be very important for both quarterbacks. If one plays very well and the other doesn't, it could mean the difference in starting or being the backup. The Buccaneers are in a year of transition but not knowing who the starter will be is not good.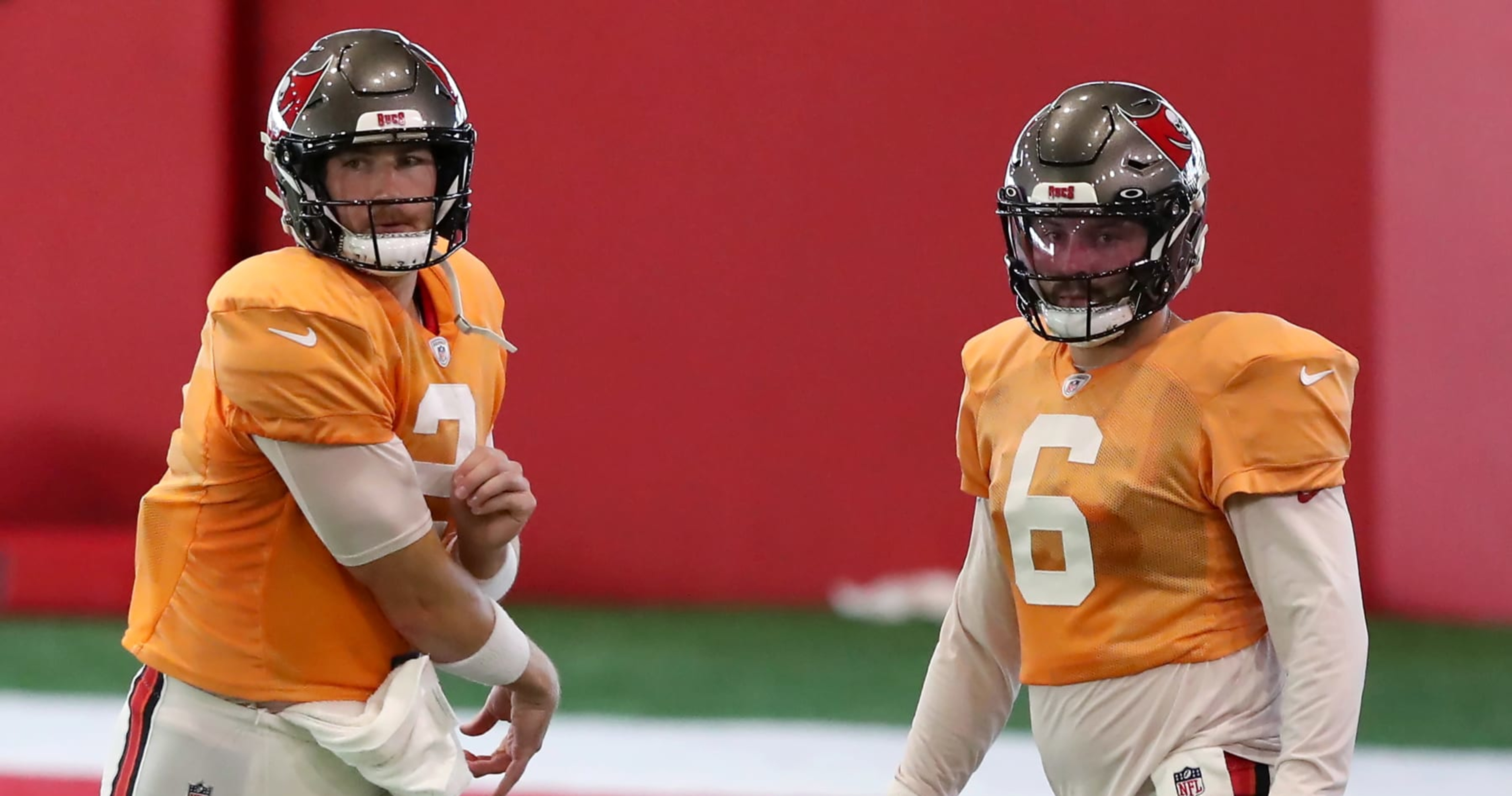 Not Great For Mayfield
What a fall from grace for the former number one overall pick. This should be a shoe in job for Mayfield. Trask is a nice player but hasn't had the professional reps that Mayfield has. This was supposed to be a place for the quarterback to repair his image as a starter but now he may lose out on the job altogether. If I was a betting man I would say that Baker is the likely starter but the fact that he has not been named the starter is very concerning.
The Tampa Bay Buccaneers will have to reveal who their starting quarterback is soon. However, it seems like we will have to wait until at least after the second preseason game.