The San Francisco 49ers and Nick Bosa have yet to come to an agreement on a contract extension. While everyone has assured fans that a deal will get done, the fact that Bosa has not been present at camp is starting to worry some people. The season is under a month away and time is starting to run out. Furthermore, this is starting to get expensive for Bosa.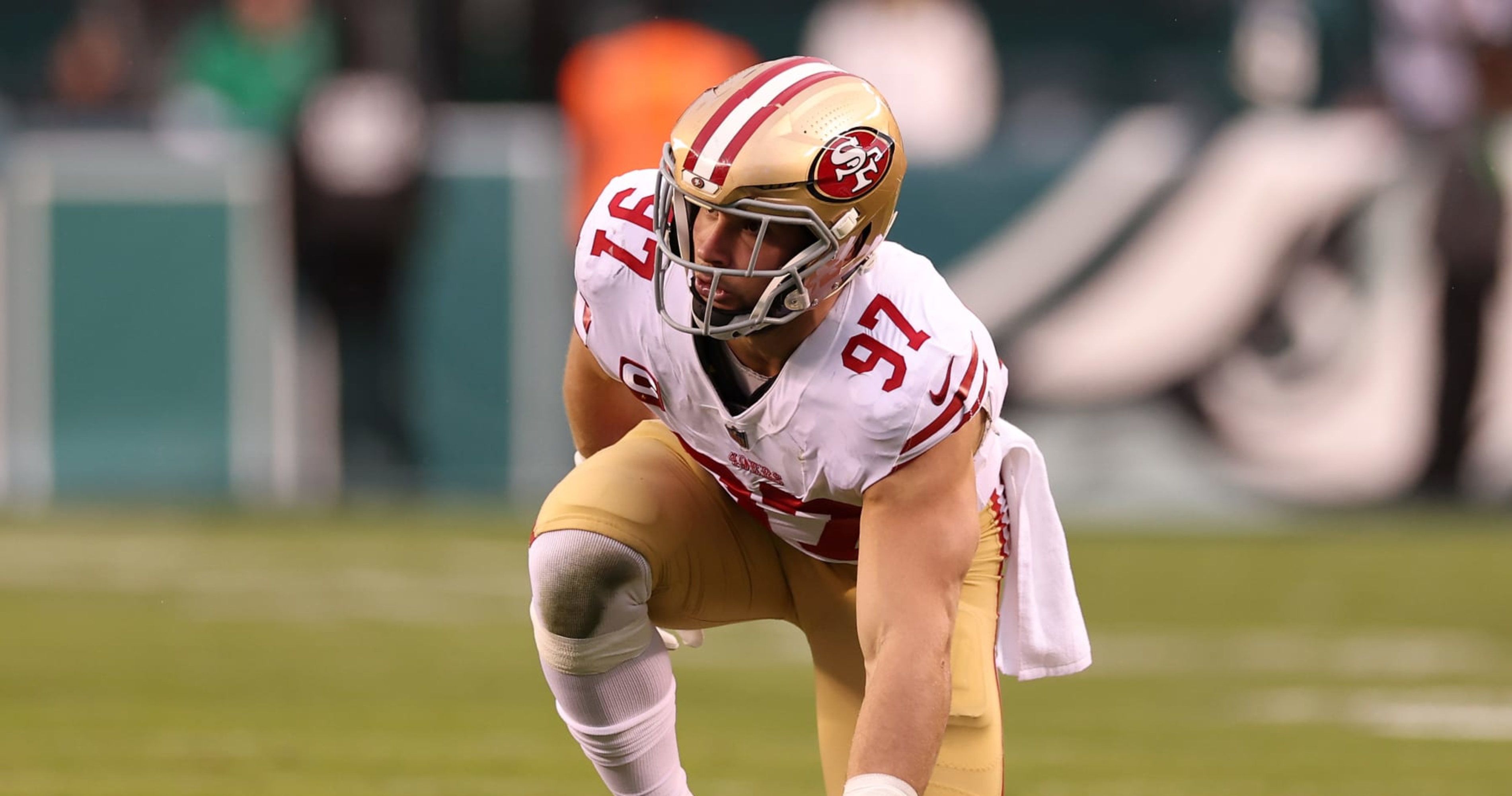 San Francisco 49ers Nick Bosa Getting Fined
There are daily fines for missing training camp but that is only $40,000 a day. For missing the preseason game against the Raiders, Bosa is subject to a $992,166 fine. The good news for Bosa and the 49ers is that because of the nature of this extension, the team can waive the fines which they likely will. This is in contrast to the Zack Martin holdout where the CBA forbids teams from forgiving fines of veteran players. Because this is coming off the rookie deal, the team has more flexibility.
What's The Hold Up?
Neither side seems very upset or worried about a potential deal. What this likely means is that the framework is there but there are some details that have to be ironed out. Bosa's production on the field makes it easy to justify paying him. However, the 49ers have a lot of blue-chip players that they may be trying to keep down the road. Is the team trying to get Bosa to take a hometown discount? Is Bosa simply avoiding practice? At this point, it is very unclear.
I would be shocked if the San Francisco 49ers and Nick Bosa do not come to a deal before week 1. Until it is done, it will be something to watch throughout the preseason.