San Francisco 49ers tight end George Kittle is no stranger to a shaky quarterback situation. The team has had a revolving door of quarterbacks mostly due to injury. Last year especially saw a carousel of quarterbacks and yet the team still reached the NFC Championship game. This year, the quarterback questions haven't stopped. Brock Purdy is recovering from injury and Trey Lance and Sam Darnold are competing for the second spot. Kittle had a bold take on the situation heading into 2023.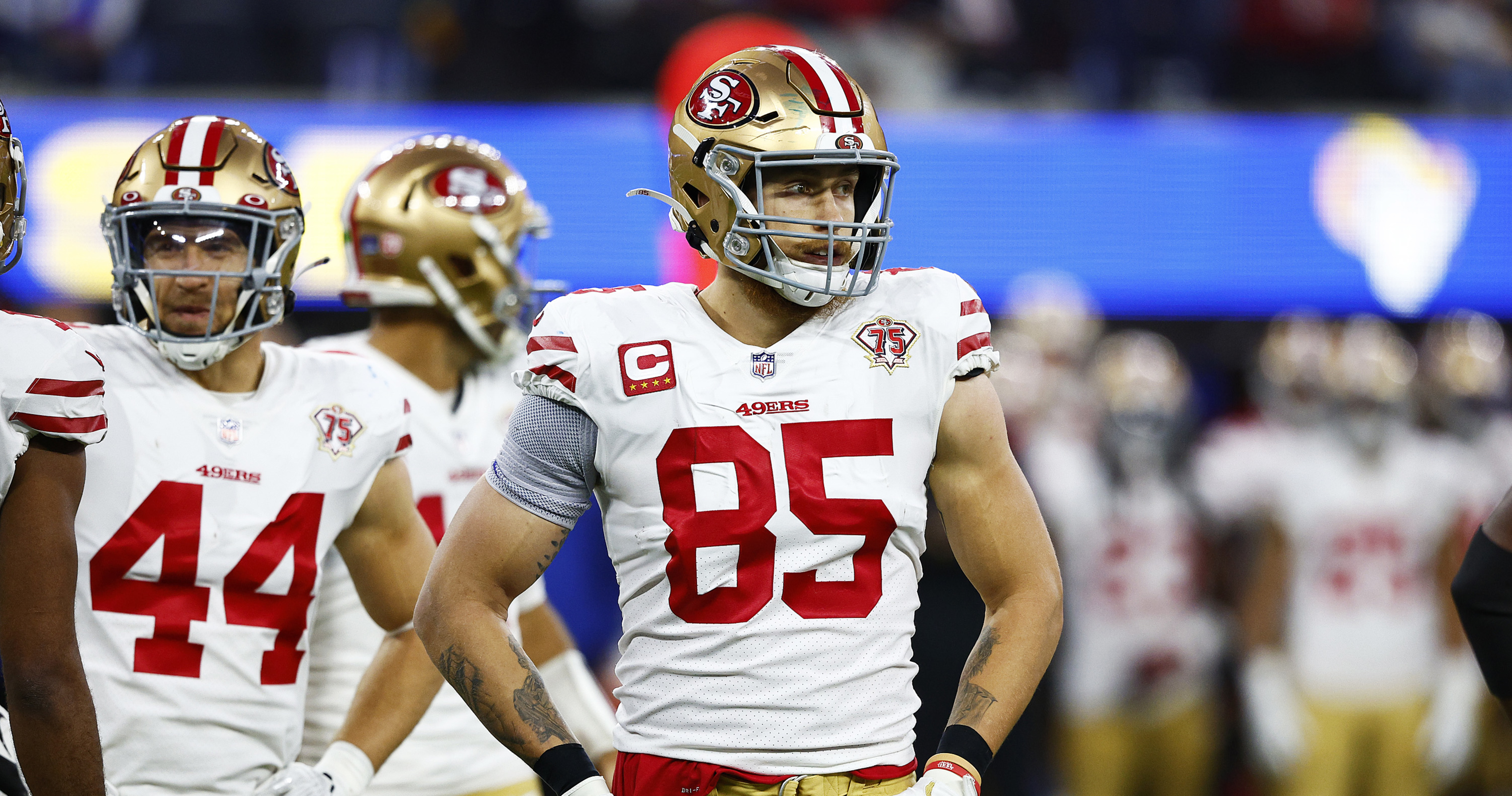 San Francisco 49ers George Kittle On The QB Situation
Kittle isn't worried at all. He believes the rest of the roster is so strong that it doesn't matter who plays the quarterback position. The 49ers will win a lot of games. During Good Morning Football, Kittle had this to say.
"Two things for you. I think this is my fifth year in a row about QB questions in the offseason. It's incredible. I wouldn't want anything else," Kittle said jokingly. "Besides that, I think that John Lynch and Kyle (Shanahan) have done a great job of creating this roster with depth. Also, with players at multiple positions that whatever happens at the quarterback position, we have a chance to win a lot of football games.
He isn't wrong about the depth on the roster. Because they are not paying top dollar for a quarterback, they can invest throughout the roster. There are All-Pros at a ton of positions for this team and it is why so many people are high on them despite the quarterback situation.
Can Only Go So Far
My counter to his argument is the rest of the team can only take you so far. At some point, the quarterback is going to have to make a big play. The top teams in the NFL are too good to have mediocre quarterback play even if the rest of the roster is stacked. In the past five years, the 49ers have made one Super Bowl and a bunch of NFC Championship games. They may be happy with this but if this team had an above-average quarterback, we could be having dynasty talk.
George Kittle doesn't seem worried and neither are the San Francisco 49ers. All signs point to Purdy being the starter in week 1 and it will be interesting to see whether he can capture the magic of last season in 2023.