The Pittsburgh Steelers may have gotten a steal in Darnell Washington. An injury flag caused him to slide into the third round of the NFL Draft but the Steelers were happy to get the tight end on the roster. Many detractors also noted that while his size and athleticism are amazing, he lacks a lot of elite tight-end skills. Washington knows this but has a message for the rest of the league.
Pittsburgh Steelers Darnell Washington Is Betting On Himself
The good news about Washington sliding to a team that has a definitive TE1 is there is no pressure for him to see the field immediately. He can develop behind the scenes and where he does, watch out. Watch out. "When I put it all together, I can be a mismatch," Washington told Teresa Varley of Steelers.com. He elaborated more on this.
"I can be anywhere on the field, whether that's running routes or if that's blocking. I enjoy blocking. I enjoy every aspect of the game. Blocking, running routes, I have done it all. Back in my days I used to play left tackle and I blocked a whole season. I have played receiver. I have played running back. I have done it all on the field. I enjoy every aspect of the game.
"It means the world to get the opportunity to be at this level now. I am just trying to prove everybody that passed on me wrong, and that is what I plan on doing."
His versatility could make him a matchup nightmare for opposing defenses.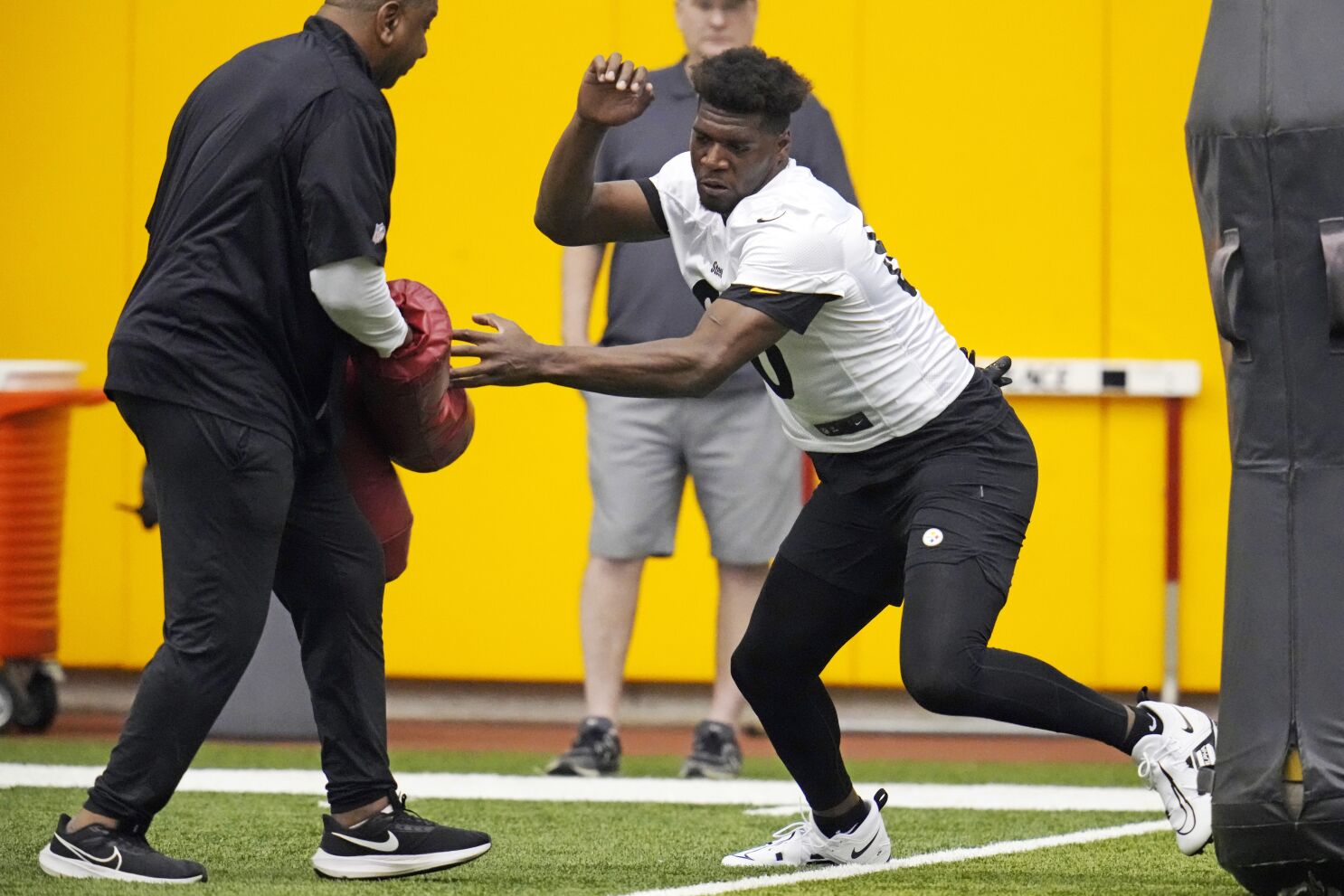 How Much Will We See Washington This Year?
Most analysts are urging fans to temper expectations for this year. Washington may not even dress for every game. Washington is the classic taking a flyer on a player. If he develops into a Pro Bowl tight end, he will be the steal of the draft. The raw skills are there but the team needs a couple of years to refine them. With where the rest of the roster is, it is a perfect spot for him. This year, we may not see a lot but in future years, he could be a star.
The Pittsburgh Steelers and their fans have to be loving this attitude from Darnell Washington. They are hoping he develops and every team will rue the day they passed on him.