The Pittsburgh Steelers had one of the better drafts in 2023. Their rookie class looks to come in and make a difference right away. Pittsburgh has a very nice blend of young and exciting talent and steady productive veterans. One rookie is providing some excitement for fans. Steelers rookie Joey Porter Jr. is going to be "bad news" for the NFL according to one reporter.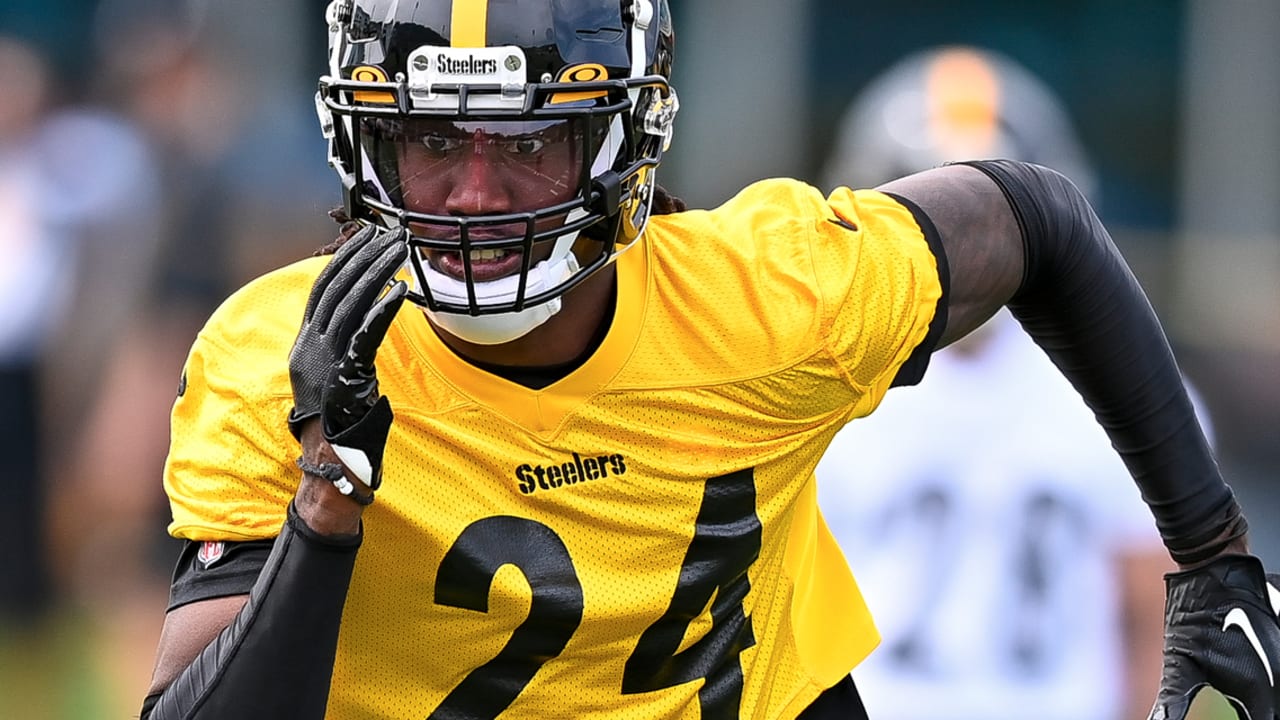 Pittsburgh Steelers Joey Porter Jr.
Porter Jr. was the first pick in the second round of the draft. The Steelers dumped Chase Claypool to the Bears for the pick and considering the news around the receiver the team has to be happy. Some had him projected as a top-10 which makes him a steal according to a reporter.
"That's likely bad news for the rest of the NFL," Matt Lombardo wrote when including Porter as one of 5 NFL Defensive Rookies Who Could Be Immediate Stars.
Lombardo has Porter Jr. as a potential star and if he becomes one, a lot of teams will regret passing on him.
Steelers Season Rests On Kenny Pickett
While the defense should continue to be good, the fate of the Steelers in 2023 depends on how Kenny Pickett does in year two. He showed a lot of promise in the back half of 2022 and looks to build upon that. Ultimately, the Steelers don't need him to be the next Patrick Mahomes. Teams have proven that you can have more of a game manager quarterback and still have success in this league. If Pickett can limit the turnovers and make big plays here and there, the Steelers could make some noise in a tough AFC.
Joey Porter Jr. is going to be fun to watch on the Pittsburgh Steelers. When it is all said and done, he could be one of the steals of the draft.