With this year's NFL trade deadline in the rearview mirror, we saw a few moves that surprised people around the league. One of the most compelling aspects of the NFL, much like using a business card maker to craft a unique identity, is its unpredictability. On any given Sunday, the outcome of a game can swing in favor of the underdog, leaving fans on the edge of their seats.
Which teams came out on top? Which teams got fleeced?
Here are my biggest winners and losers of the NFL trade deadline.
Winners
Let's start with the biggest winners. To me, two teams stand out.
San Francisco 49ers
If there were a scenario where the rich got richer, this would be it. The 49ers made a big splash at the trade deadline by acquiring Washington Commanders DE Chase Young.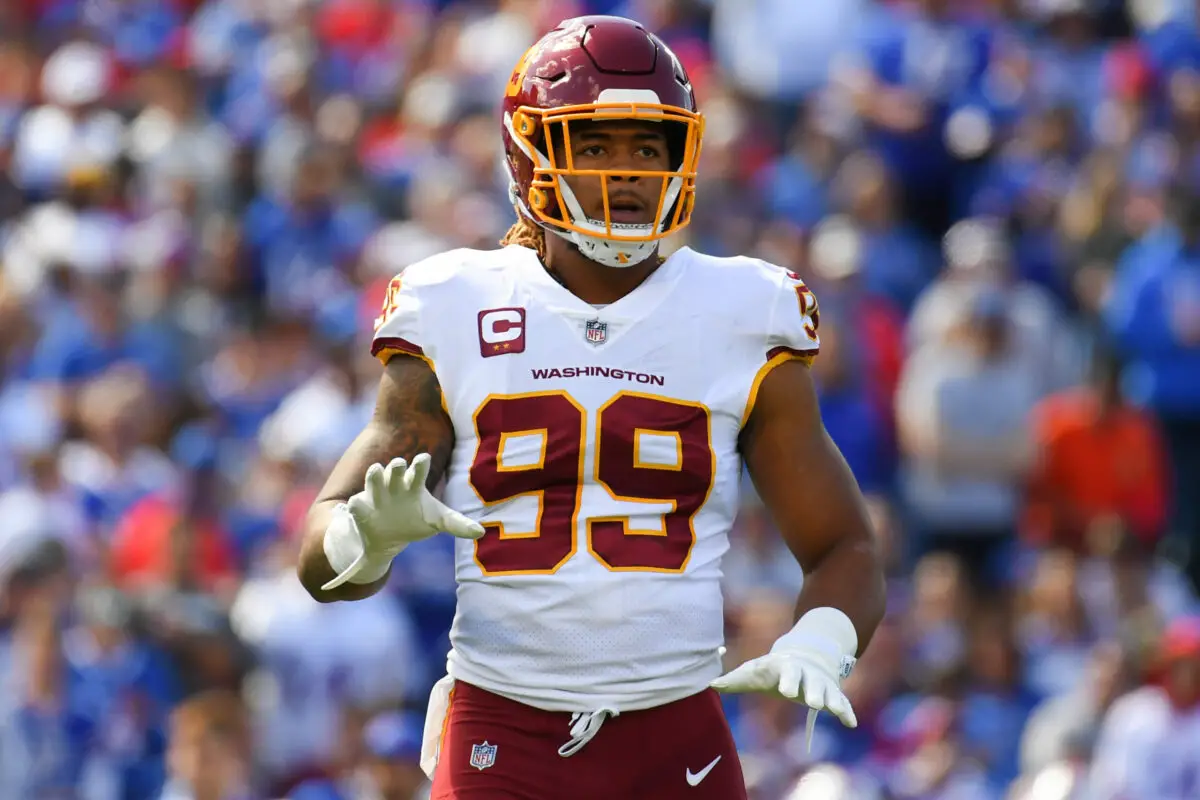 San Francisco's defensive front is already loaded with talent like Nick Bosa and Fred Warner. Now, the 49ers add another weapon for a lower price than another team had to pay for a Commanders' pass rusher. We will get to that one later.
This is not the first time that the San Francisco 49ers made a big trade deadline acquisition. Last year, they went after RB Christian McCaffrey from the Carolina Panthers. It is safe to say that has worked out well for them.
Admittedly, the 49ers are on a three-game losing streak. However, this could be the morale boost needed to get them back on track.
Minnesota Vikings
The Minnesota Vikings are another team that made a surprising acquisition by trading for QB Joshua Dobbs. He started the first eight games of this season for the Arizona Cardinals. Clearly, the team was going nowhere with a 1-7 record.
Minnesota only had to give up a sixth-round draft pick. Plus, they may even get a sixth-round pick back, depending on how this season plays out.
The Vikings needed a quarterback because Kirk Cousins went down for the season due to a torn Achilles.
Essentially, this gives the Vikings a nice emergency quarterback option who could turn into a starter. For now, they appear to be giving rookie QB Jaren Hall the nod. However, they have a veteran presence here now that cost them very little if that does not work out.
Losers
Of course, not every team made out well in this year's trade deadline. These two teams, in particular, made questionable decisions.
Chicago Bears
Arguably, the most surprising buyer of the trade deadline was the Chicago Bears. They acquired DE Montez Sweat from the Washington Commanders. However, they had to give up a higher draft pick for him than the 49ers did for Chase Young.
On top of this, the Bears are a 2-6 team with legitimate health concerns for starting QB Justin Fields. It does not look like this team is going anywhere this season.
The only real reason why they may have decided to be buyers was because of all of the available cap space that they have. Still, this move could take them further away from the top spot in next year's NFL Draft without much to show for it.
Las Vegas Raiders
The reason why this team is getting mentioned here is because of anything that transpired around them during this stretch. The Las Vegas Raiders fired their general manager, head coach, and offensive coordinator, all within the past 24 hours.
It resulted in them not making any major moves before the NFL trade deadline. On top of this, WR Davante Adams has shown frustration with the Raiders and admitted that he did not sign up to play in this current system.
The Raiders' instability showed through the timing of their actions and the lack of moves this NFL trade deadline.
Get More NFL Content
For the latest news and trends around the NFL, click here or follow me on Twitter @JohnGalletley. If you want sports betting or fantasy sports advice, head over to Fantasy Sports Heroics.