To say that Tuesday's joint practice between the Philadelphia Eagles and the Indianapolis Colts was eventful would be a massive understatement. What should have been a routine practice between two teams escalated to the point where at least a couple of fights broke out. As it turns out, the training session was anything but friendly in nature.
Colts Took Exception to Derek Barnett's Hit on Rookie Anthony Richardson
The first fight of the day started when Eagles defensive end Derek Barnett delivered a rather violent hit on Colts rookie Anthony Richardson. Eagles beat reporter Eliot Shorr-Parks of 94WIP.com:
"FIGHT! Looked like Barnett might have hit Richardson to get the ball out. Colts didn't like it Barnett gets into a fight, tons of #Eagles run over, including Jalen Carter, who had to be held back Practice getting feisty," Shorr-Parks wrote in his tweet.
Another Eagles rookie, Jalen Carter, was also involved in the fracas. The ninth overall pick in the 2023 NFL Draft reportedly had to be restrained by teammates as he rushed to the middle of the melee to stand up for his co-rookie.
Eagles Star Jason Kelce Also Sparked Brawl After Massive Hit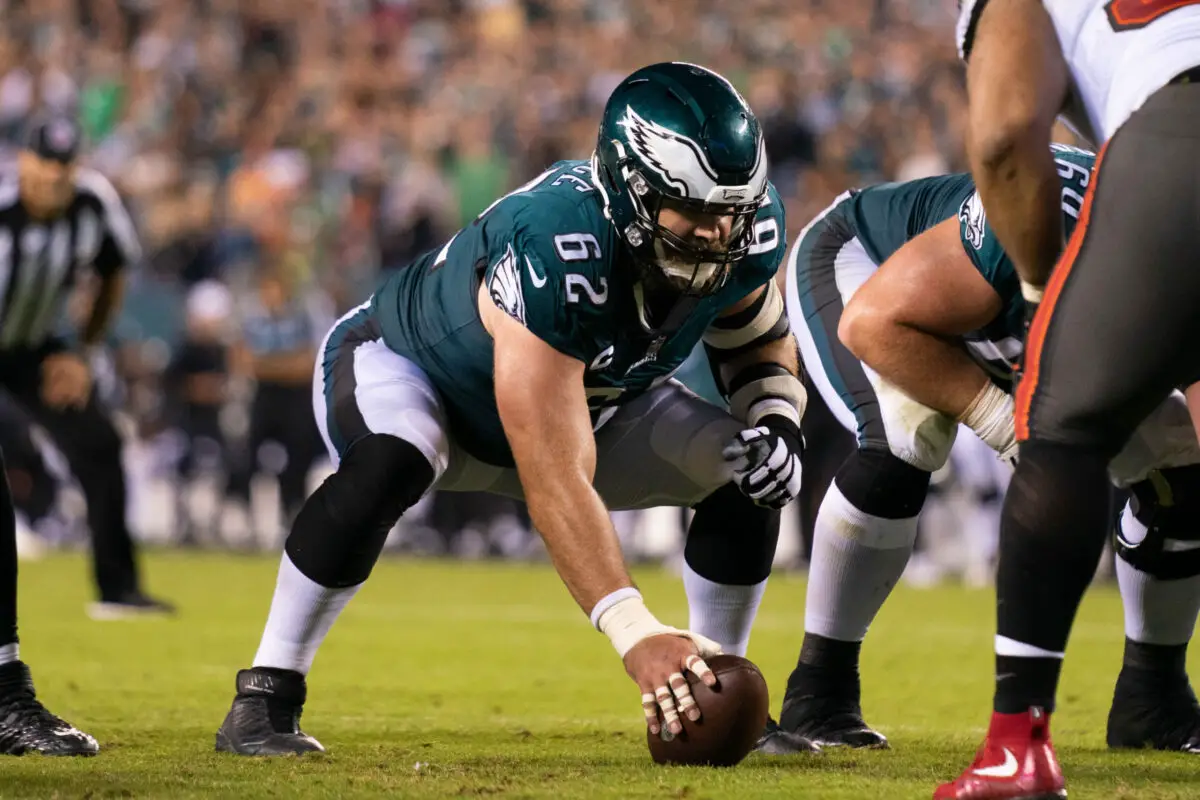 There was more to the high-intensity joint practice between the Eagles and the Colts than that. After a late hit on teammate Kenneth Gainwell, Philadelphia star center Jason Kelce also sparked a full-on brawl. After Kelce's "cheap shot," the entire sidelines were cleared, and even the five-time All-Pro center was remorseful:
"We try and keep things civil on the field, and I pride myself on being a guy that sustains the emotions and level of play out there, and I let my emotions get the better of me," Kelce said (h/t Tim McManus of ESPN). "That certainly doesn't belong out there on the field, and a little ashamed that it got to that level."
When these two teams face off in their preseason matchup on Thursday, you can only imagine how intense practice will be.
For More Of My Content
Follow me on Twitter at @PaoloSongcoNBA. You may also reach out to me personally at pao.songco@gmail.com.