The Dallas Cowboys rookie tight end Luke Schoonmaker got his first action on Saturday night in the preseason. After the team took the tight end out of Michigan in the second round, he has not seen a lot of the field. His first outing saw a score from the talented tight end and fans are already excited. In a recent interview, Schoonmake revealed the tight end room has a crazy nickname.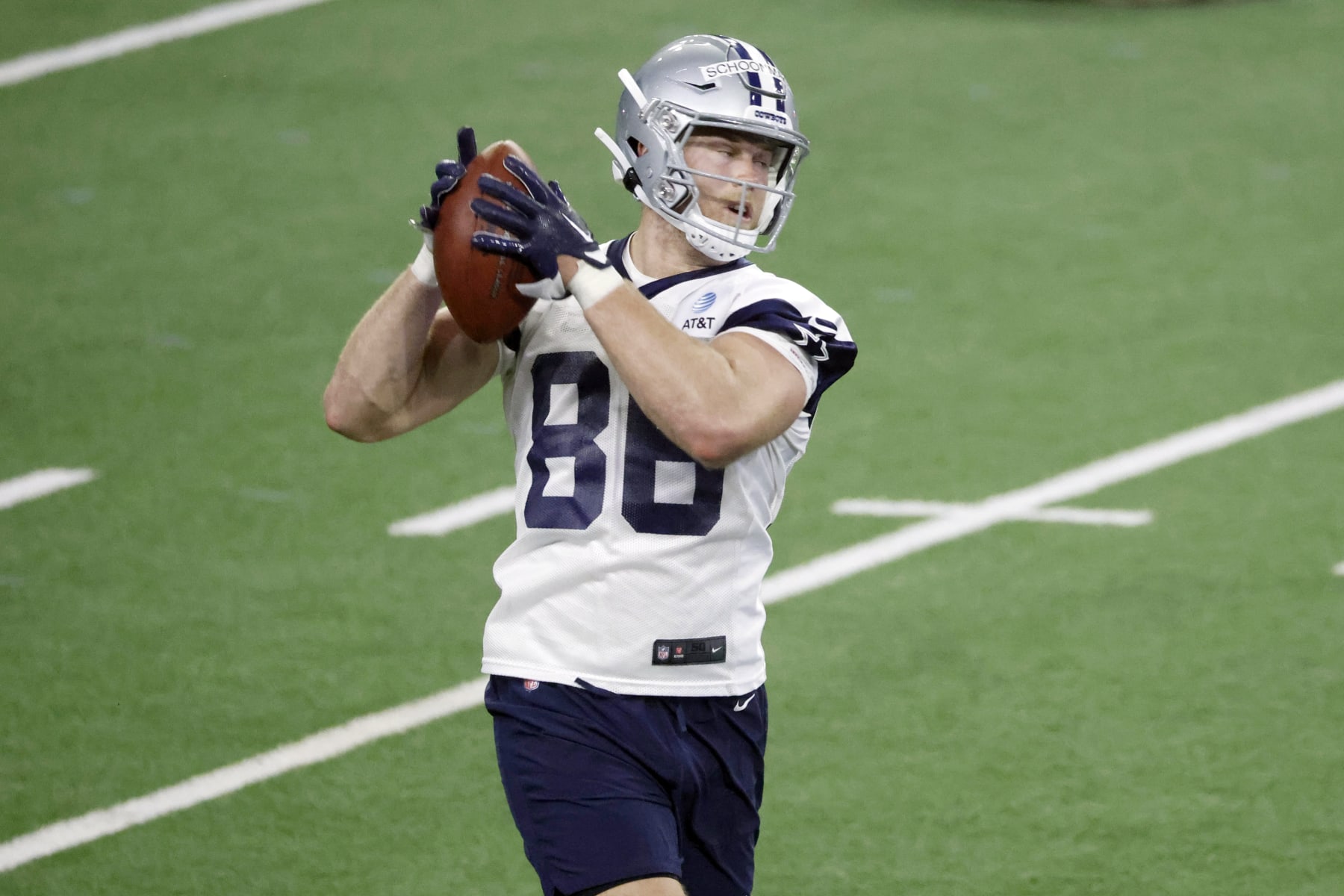 Dallas Cowboys Luke Schoonmaker On Tight End Room
The Four Horsemen. That is what the team has dubbed the tight end room in Dallas. Schoonmaker joins Sean McKeon, Jake Ferguson, and Peyton Hendershot to make up this group.
"We're pretty loaded with guys that can do so many different things. I'll just be in there to do whatever is asked of me," Schoonmaker said. "It's like a Four Horsemen group. All of them being put in different spots and everyone is playing a lot. It's going be fun going in there to be another Horseman and bring what I can to that room."
While a lot of the players are unproven, they are excited about the opportunities that all of them have. Each brings something different to the table and can hopefully replace Dalton Schultz who left in free agency.
A Slightly Confusing Nickname
Alright, I have to admit that this is a little confusing to follow. The Four Horsemen are usually the ones of the apocalypse. It doesn't seem to be what the team is going for but they all seem to reference other quadruplets of people riding horses. I am not familiar with any so I'm not quite following the nickname. Regardless, it is great to see a room get so close and have fun. It is usually the sign of a relaxed team which is what you want going into the season.
The Dallas Cowboys are hoping that Luke Schoonmaker can become an elite tight end in the NFL. He showed promise at Michigan but was never able to get the opportunities thanks to a dominant run game. Now, he will catch passes in a pass-happy offense.