The NFL is considering hosting a Super Bowl in London in the future. This report comes from NFL insider and analyst Adam Schefter who states that the game would have to start three hours sooner than it normally does due to the time differential. This proposal is not too shocking as the league has been putting a lot of effort into expanding abroad for the last few years.
As the NFL prepares for its third straight Sunday in London, the league already has discussed the idea of one day playing a Super Bowl in the British capital, according to commissioner Roger Goodell.https://t.co/KHwYc3Bt6m

— Adam Schefter (@AdamSchefter) October 15, 2023
Commissioner's Thoughts on International Super Bowl
The NFL Commissioner Rodger Goodell told a fan forum in London that, "It is not impossible, and it is something that has been discussed before. I think that is not out of the question. But at the end of the day, I think right now our formula will stay the same about playing in cities that have franchises."
The priority of the league has always been to play the big game in United States cities that have a franchise. However, the league has shown a strong desire to grow its brand internationally. They have already had games played out in the United Kingdom during the regular season, so it would make sense for them to want to keep building that reputation abroad.
What it Would Mean for the USA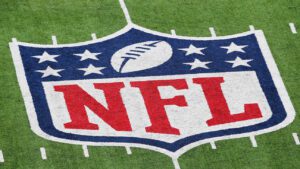 If this were to happen, it would not be for a good while as the next three Super Bowls have been planned out already, being played in Las Vegas, New Orleans, and Santa Clara. A Super Bowl in London would bring a lot of issues to fans in the States, though, as there would be a big time differential, which would lead to the game in London starting at 8:30 p.m. This would mean the game would start at 3:30 pm Eastern time and 12:30 pm on the West Coast.
Sources around the league have been speculating for weeks that the National Football League has been shifting its focus towards playing games in London more so than ever before. They will have five total games this year and two more in Germany, expanding their brand even more. It will be interesting to see what the league decides as far as an International Super Bowl goes.
For Additional Content
Please go and follow me on Twitter @TaylorHartmaNFL for more NFL news and updates. If you have any further personal questions or comments for Taylor, connect with him on Linkedin. For more articles on the NFL, go to this site here!