So much has been made about the New York Jets' current quarterback situation. Zach Wilson has taken over the reins amid Aaron Rodgers' potentially season-ending injury, and let's just say the 24-year-old hasn't been able to meet the lofty expectations since he assumed the Jets' QB1 role.
This has led to multiple free-agent quarterbacks being linked to a potential move to New York. As it turns out, Colin Kaepernick wants in on the action as well.
Colin Kaepernick Reaches Out to New York Jets
It's been quite some time since we've seen Kaepernick play in an NFL game. At this point, however, the controversial QB isn't giving up on his comeback bid as of yet. In fact, the 35-year-old has sent out a formal letter to the Jets brass indicating his desire to join the practice squad:
J.Cole shared Colin Kaepernick's letter to the Jets

He's looking to join the Jets practice squad 🙌

(via realcoleworld/IG) pic.twitter.com/u0Kms3WUNy

— B/R Gridiron (@brgridiron) September 26, 2023
Multiple reports have confirmed that the letter is authentic. It made its rounds on social media after rapper/producer J. Cole posted it on his account.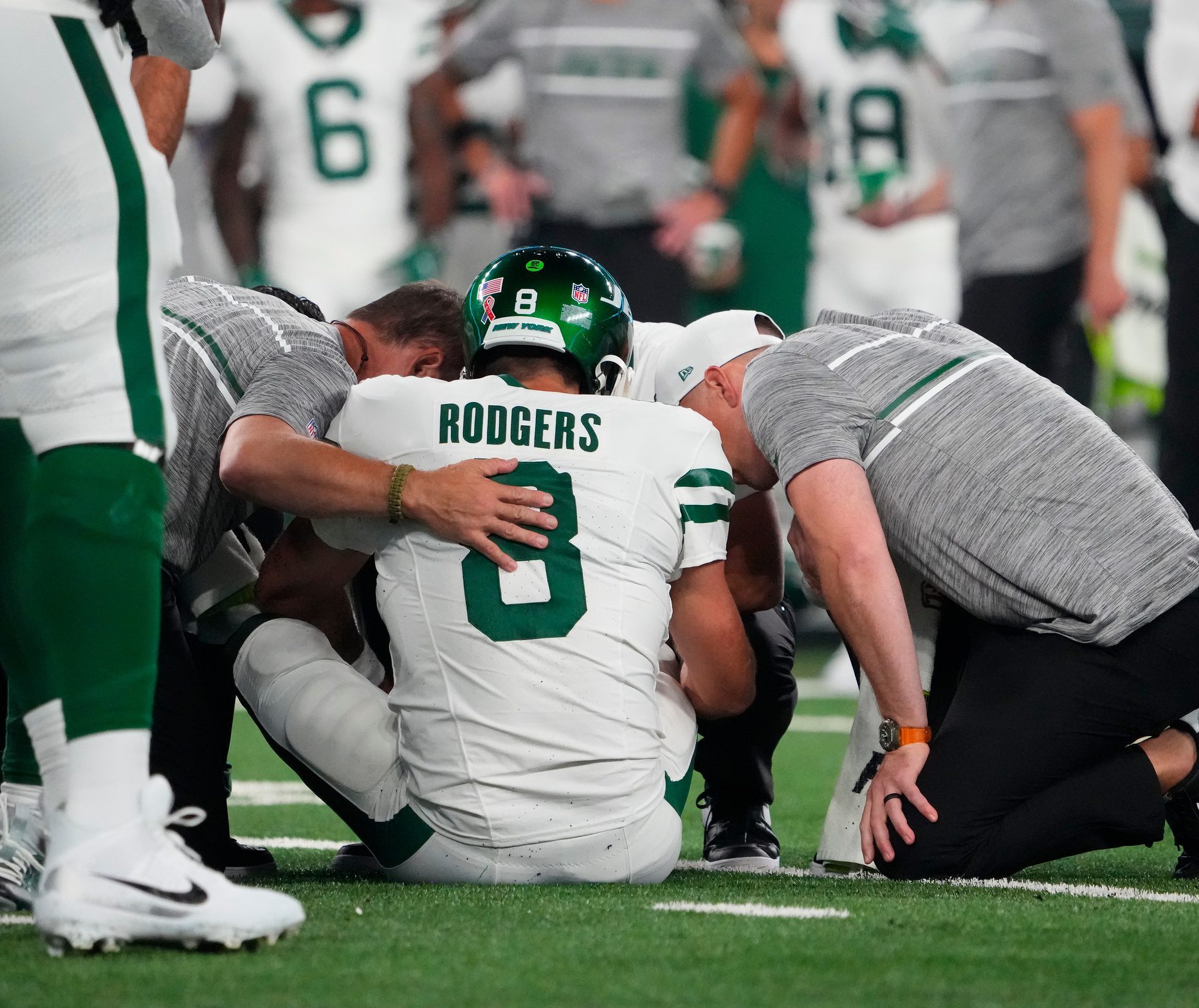 Certain parts of the letter are a tad contentious, to say the least, which is why it comes as no surprise that more than a few folks out there have questioned its authenticity. As it turns out, however, the letter indeed came from Kaepernick's camp.
Jets Sign Trevor Siemian to Practice Squad
It is worth noting that Kaepernick's letter is dated September 21. New York has presumably had the time to review the quarterback's request, and it doesn't seem like they are amenable to the same.
A testament to this fact is how the Jets decided to add former Cincinnati Bengals backup QB Trevor Siemian. News about Siemian's signing broke on Tuesday, and this development likely takes Kaepernick out of contention for the Jets.
Whatever the case might be, however, it's still Zach Wilson who's going to be New York's No. 1 quarterback — for now, at least.
For More Of My Content
Follow me on Twitter at @PaoloSongcoNBA. You may also reach out to me personally at pao.songco@gmail.com.