The Michigan Wolverines cheating scandal that's sweeping the college football world continues to get messier. After the Big Ten suspended coach Jim Harbaugh from coaching on Michigan's sideline during gamedays (the final three of the regular season), the University of Michigan countered by filing for a temporary restraining order. If Michigan gets what they've requested, it would delay Harbaugh's punishment, enabling him to coach on Saturday.
Another twist to this saga is that the judge handling the case is Timothy Connors, a Michigan alum. Connors is also listed on the University of Michigan Law School website as a lecturer, furthering his ties with the program. The Michigan Wolverines have to like their odds based on the high chance of bias.
Meanwhile, the NCAA has yet to finalize their investigation into Michigan's sign-stealing scheme. The man allegedly behind it all, Connor Stalions, is no longer with the Wolverines. This saga still has plenty of legs left, so stay tuned for further fallout from it all.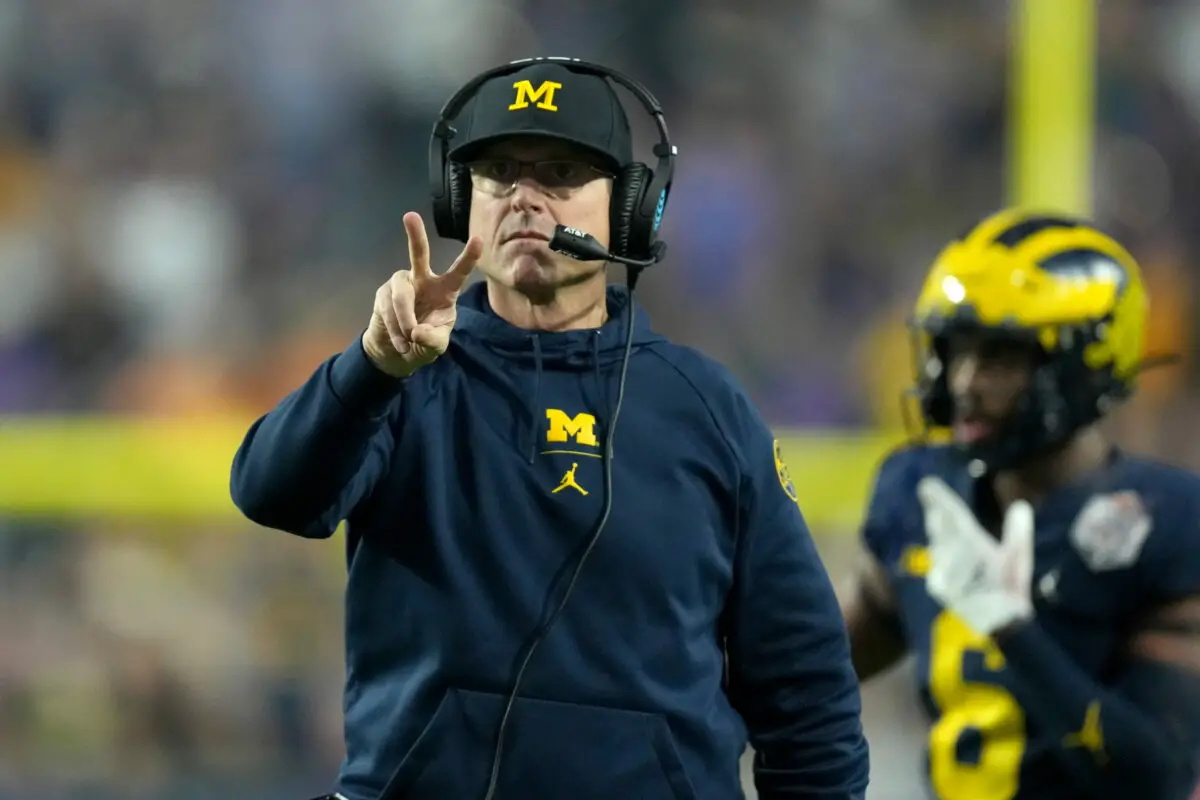 The Michigan Wolverines Pursuit of a National Championship
Michigan's cheating and resistance to Harbaugh's punishment all stem from the school's strong desire for another title. The Michigan Wolverines football team has not laid claim to a national title since 1997. Last year's tremendous opportunity was thwarted in a shocking upset, so they're all-in again this season.
Beating #10 Penn State on Saturday will be the first step toward another playoff berth. After that, Michigan will need to remain perfect against Maryland. Finally, the #1 Ohio State Buckeyes wrap up the Wolverines' regular season, a contest that will likely decide the Big Ten East winner too.
If they get through that without slipping up, winning the Big Ten Championship game will earn Michigan another playoff appearance. From there, Harbaugh's team will only be two wins away from the ultimate prize. They've done what they can to win, so for their sake, they better hope it pays off.
For More Football News:
Follow me on Twitter at @TowerTalkSports. You can also reach out to Andre Ifill via email at andre.ifill.jr@gmail.com. To read more of our articles and keep up to date on the latest in college and NFL news, click here!