Changes were expected for the Michigan Wolverines football staff, and a major one has finally arrived. Connor Stalions, the staffer who was central in the school's illegal sign-stealing program, was fired on Friday night, per Dan Wetzel. Before getting the slip, he was suspended with pay by the school while the NCAA investigated the school's conduct.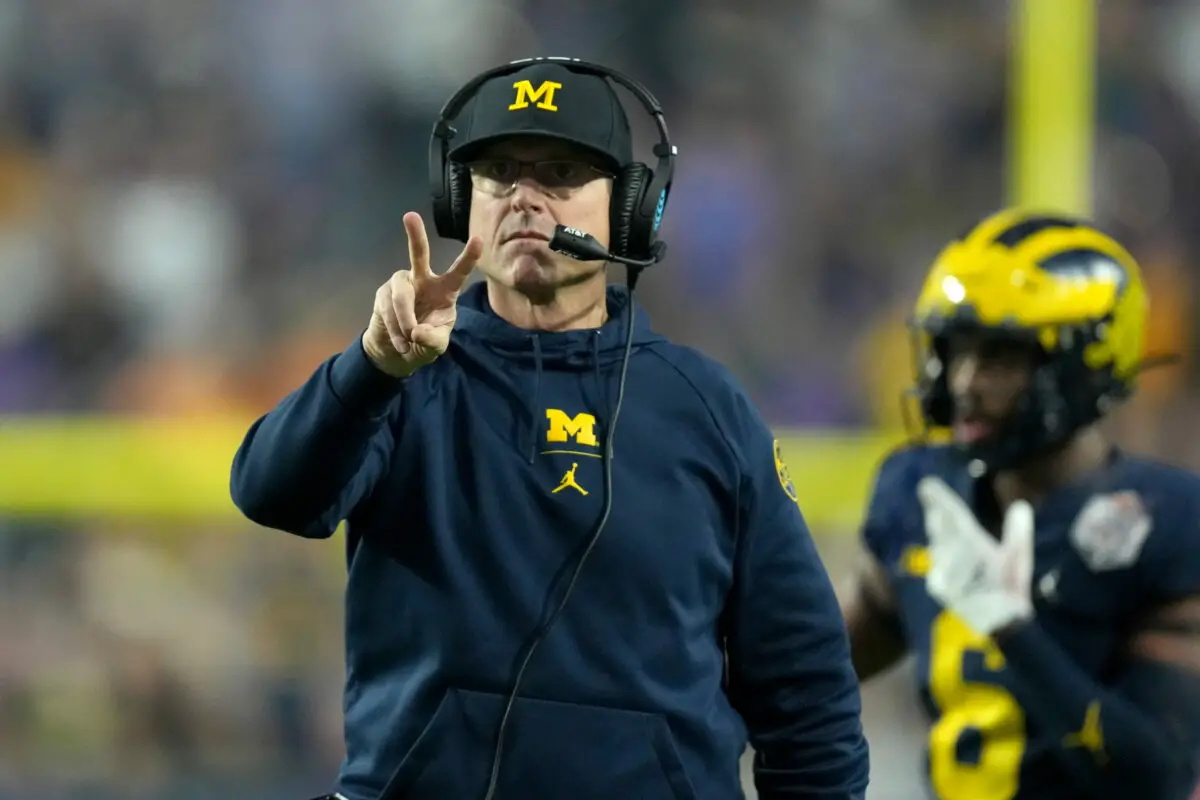 Conflicting reports say he resigned, but multiple school sources told The Athletic that the university fired him. Stalions reportedly would not cooperate with the NCAA or the University of Michigan when it came to this subject. It ended up costing him his job, although that was probably gone regardless of what eventually happens with the investigations.
For those unaware, Stalions was buying tickets to games featuring the Wolverines' future opponents so that he could steal their signs. In-person scouting on campuses and using cameras to record signs, two things that he was found responsible for, are prohibited by the NCAA barring rare exceptions. Connor Stalions is the primary man at fault, but more punishments are likely imminent for Ann Arbor's football team.
Examining the Rest of Michigan's Season
This is going to be a distraction for Michigan for the rest of the 2023 season, at least. The Wolverines had a bye last week but will start the final stretch of the year against Purdue on Saturday. Ranked #3 in the initial College Football Playoff rankings, the three games following the Boilermakers will make or break their championship hopes.
First up, a November 11 trip to Penn State against a ranked Nittany Lions squad. After that, the Wolverines will head to College Park where the five-win Maryland Terrapins await. Last, as always, are the #1 Ohio State Buckeyes, a game that Michigan is fortunate to host this season.
The cheating scandal could provide a massive distraction during these final few weeks. Against tough teams, the Wolverines already have enough on their plate. Assuming that a playoff ban isn't handed down as a punishment, can Michigan finish the year strong for a return trip?
For More Football News:
Follow me on Twitter at @TowerTalkSports. You can also reach out to Andre Ifill via email at andre.ifill.jr@gmail.com. To read more of our articles and keep up to date on the latest in college and NFL news, click here!