Information just keeps piling up for the Wolverines. Initially, it was about Michigan staffer Connor Stalions sign-stealing. Later on came the amount of tickets he has purchased for people to attend college football games. This included 12-13 Big Ten opponents. He also bought tickets for a total of 35 games, and 17 different stadiums around the country, along with two SEC title games in 2021-22.
As of Thursday, it was reported that the NCAA has been visiting Michigan to look into video surveillance of Stalions being on the sidelines for the Wolverines. Now, based on a recent report by Dan Murphy, one former Division III coach has admitted to being paid by Connor Stalions to steal signals from Michigan opponents.
Former Division III Coach Admits To Sign Stealing For Michigan
According to the Division III coach, and former player, he was paid "a couple hundred dollars " to record Michigan opponents. This, of course was compensated by Stalions, who also gave this anonymous person a ticket to a Michigan football game. It was stated that he used an iPhone to record those teams of whom the Wolverines would be playing.
https://x.com/DanMurphyESPN/status/1718044182948798511?s=20
The former coach and player attended three Big Ten Games. He was concerned about committing these actions stating: "I didn't like it, but it's a gray line," he said. "You can call me naive, but no one is reading the bylaws. I'm not a contractual lawyer. … I just felt like if you're not doing it, you're not trying to get ahead."
The person said that he visited Penn State earlier this month, and once last season. He apparently only recorded one half of a game. Trying to include as much of the sidelines as he could, including coaches signals, and team formations. He was paid roughly $1,000 dollars for travel expenses from Stalions personal Venmo account.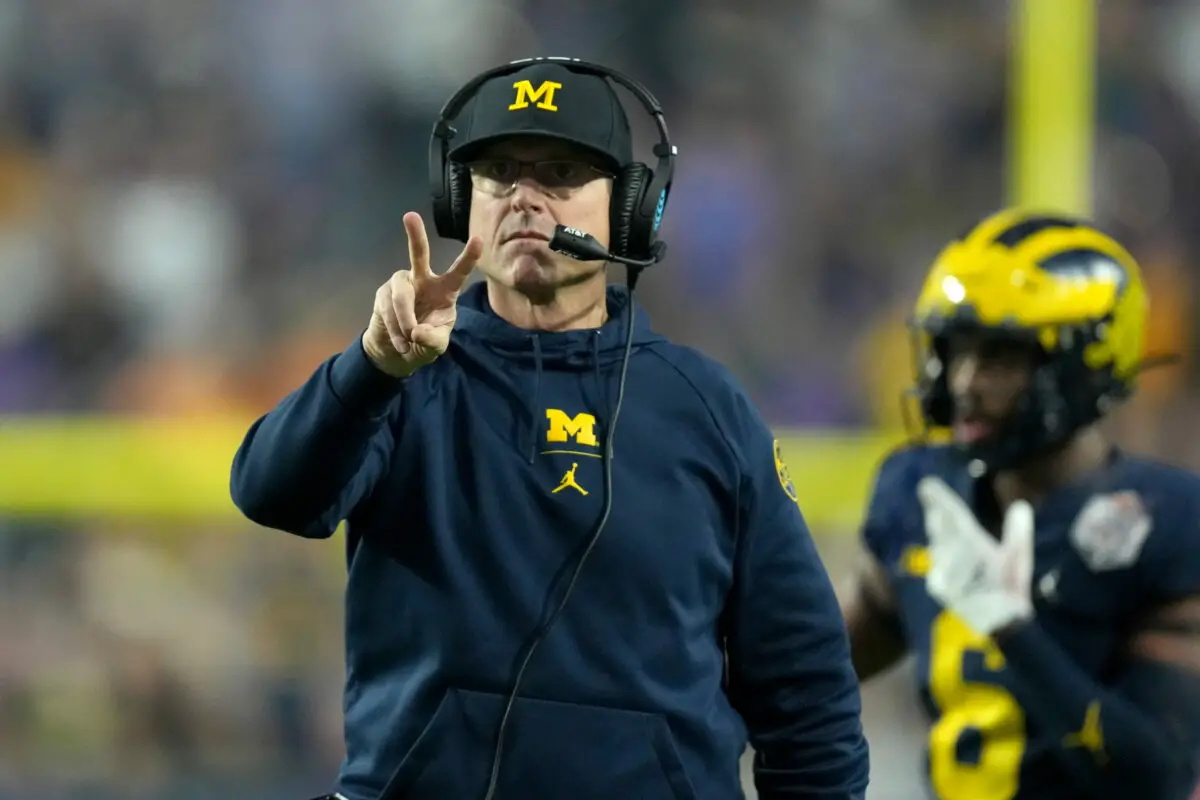 NCAA Rules On Sign- Stealing
The NCAA has rules against "sign-stealing". This involves a staffer not being allowed to scout games in person. Or other coaches and players using audio or video to record opposing teams or opponents. Stalions may not have been to these games on his own, but he did purchase tickets for more people who could also be involved with the scandal.
Video surveillance has already been given to the NCAA showing a person of interest recording another game in recent news. The Wolverines staff is not allowed to comment while the investigation is still ongoing. A former Michigan coach/offensive coordinator, Matt Weis was released from the team during the offseason due to computer data or surveillance.
Michigan In 2023
The Michigan Wolverines are currently 8-0 in the 2023 season. They have four games left including Purdue, Penn State, Maryland and Ohio State. They are looking to have a chance at a third straight Big Ten Championship title this year. Connor Stalions is suspended with pay by the University due to the investigation still pending.
This may not be the only person who has come forward. The NCAA believes that there were more people involved in the sign-stealing scandal. But, the investigation is far from being complete.
For More College Football Content
Follow me on Twitter (X) @michfan20. To read more of our articles and keep up to date on all things in college football news and the NFL, click here!