As the day progresses, the Michigan Wolverines sign stealing investigation is getting more in-depth. In the last several days, more news has been released about Michigan's sign-stealing scandal.
First, it was about ticket purchases made by Michigan staffer Connor Stalions. That amount grew just one day after the initial news broke. Not only were tickets purchased for other Big Ten Conference opponents but also for other colleges around the country. This included SEC College Playoff Games as well.
As of Thursday, more news has come out about the Michigan investigation regarding the NCAA. According to Pete Thamel from ESPN, the NCAA is currently visiting the University of Michigan to gather evidence on the football program.
NCAA Visiting Michigan To Gather Evidence In Sign-Stealing Investigation
Sources: NCAA enforcement staff have been at the University of Michigan this week to look into the sign-stealing probe. Their arrival on campus just a week after the investigation formally launched is an indication of the priority the case has taken. https://t.co/usl3TmJ3SP

— Pete Thamel (@PeteThamel) October 26, 2023
It was reported over the last week that Connor Stalions bought tickets to 12-13 Big Ten schools and over 35 games in 17 different stadiums. Also, purchasing for the SEC Championship Games in 2021-22.
Now, the NCAA has been looking into video surveillance in Stalions computer that was provided by an outside firm, which is unknown. It has been said that video footage shows that one person who received tickets was seen using electronics to film a game in recent weeks, according to sources. However, a private firm is not allowed to provide information without proper authorities knowing first.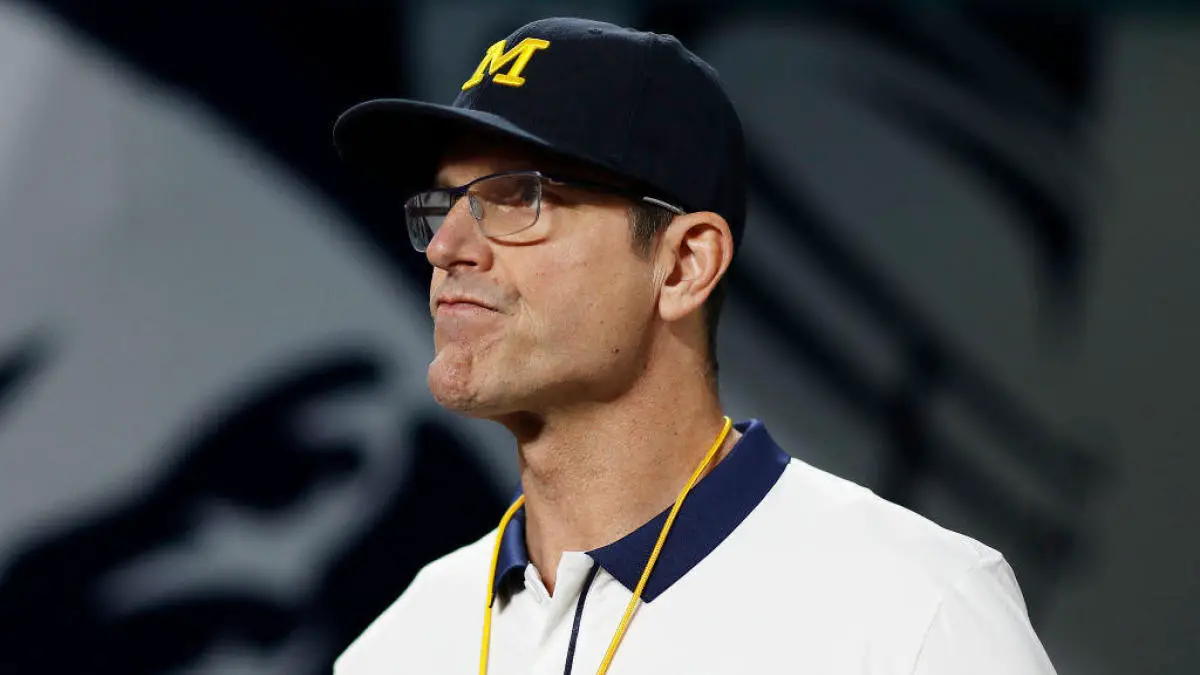 Connor Stalions Status At Michigan
As of now, Connor Stalions has been suspended from Michigan with pay during the sign-stealing investigation. He has been making $55,000 a year with the football program as an analyst. On Tuesday, Stalions did admit to some form of sign-stealing dating back to the Covid year while some other coaches were on the Michigan staff, including former offensive coordinators Matt Weiss and Josh Gattis.
It is unclear as to what his status may be with the University moving forward. The NCAA has more evidence to search for and go through before making a decision on possible punishment.
Wolverines Record From 2021-2023
The Wolverines have gone 33-3 overall since the start of the 2021 football season. They have only lost one Big Ten Conference game since that time. Michigan has made a trip to the College Football Playoffs the last two previous seasons with losses to Georgia and TCU!
Some fans or former players believe that people are just coming after the Michigan Wolverines. Former Wolverines defensive end Aidan Hutchinson spoke to the media about his thoughts on the investigation, stating that people are "doing all their investigations, and they're coming at Michigan when Michigan's got a shot to win the national championship this year, so I don't know."
If the investigation is deemed true, the University will have time to hash things out. But, being that it is nowhere near complete, the team should be able to focus on their task of finishing out the 2023 season. The Wolverines are currently sitting at 8-0.
For More College Football Content
Follow me on Twitter (X) @michfan20. To read more of our articles and keep up to date on all things in college football news and the NFL, click here!