Miami Dolphins WR Tyreek Hill is having one of the best seasons of his NFL career. In yesterday's win over the Las Vegas Raiders, he had 10 catches for 146 receiving yards. He even had a touchdown reception among those catches.
However, for Hill, this was business as usual in his stellar 2023 season. Tyreek Hill has earned the right to be a serious contender for NFL MVP this season. There is a legitimate argument that he should be the frontrunner after Week 11. Let's look at his case below.
The NFL MVP Case For Tyreek Hill
The obvious argument for Hill is that he is by far the best player at his position this season. He leads the league in both reception yards (1,222) and touchdown receptions (9). However, these numbers do not just stand out for 2023.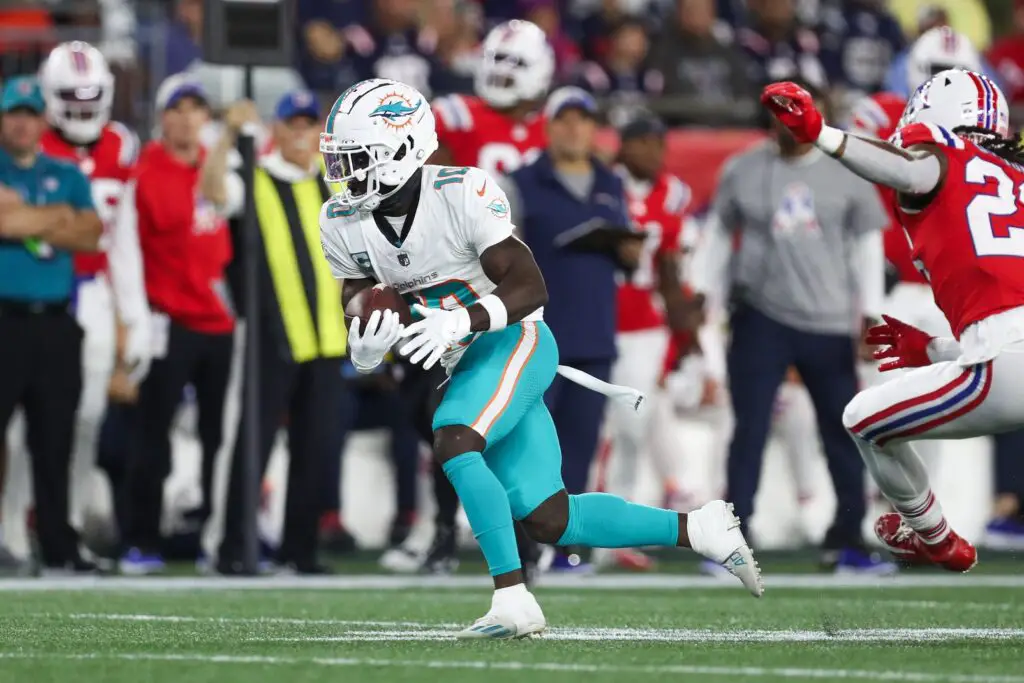 Thanks to Hill's great performance against the Raiders yesterday, he has a great chance of breaking the NFL single-season receiving yards record. Right now, that is currently held by Calvin Johnson, who broke the previous record in 2012 with 1,964 receiving yards. Hill has the advantage of having an extra game compared to when the NFL had 16 regular season games in 2012.
There are seven more games left in this regular season for the Miami Dolphins. However, if Hill keeps up his current average receiving yards per game, there is a chance he can come close to this record by his 16th game. There is one other clear advantage here.
That advantage is there is no standout quarterback this season. C.J. Stroud just threw three interceptions yesterday, Mahomes lacks the wide receiver talent to put up elite numbers, and Goff does not quite have the touchdown passes and passing yards of other quarterbacks in this discussion. That should mean this is Hill's award to lose, right? Well, not so fast.
Tyreek Hill's Challenges
There are a few challenges that Hill will have to overcome to win this NFL MVP award. The main one is going to be his own quarterback. Right now, Tua Tagovailoa has some of the best betting odds to secure this award. He leads the league in touchdown passes (21) and is third in passing yards (2,934). However, it is important to note that Hill contributes to a large portion of those numbers.
The other challenge is the historical trend wide receivers have for this award. No wide receiver has ever won NFL MVP. Not even Calvin Johnson could secure it when he broke the single-season receiving yards record back in 2012.
One player came close to breaking that record after that. WR Cooper Kupp fell 18 yards shy of breaking it back in 2021. However, he still lost the NFL MVP award that season. It does not bode well for Hill that two of the wide receivers that match his season trend failed to come up with it.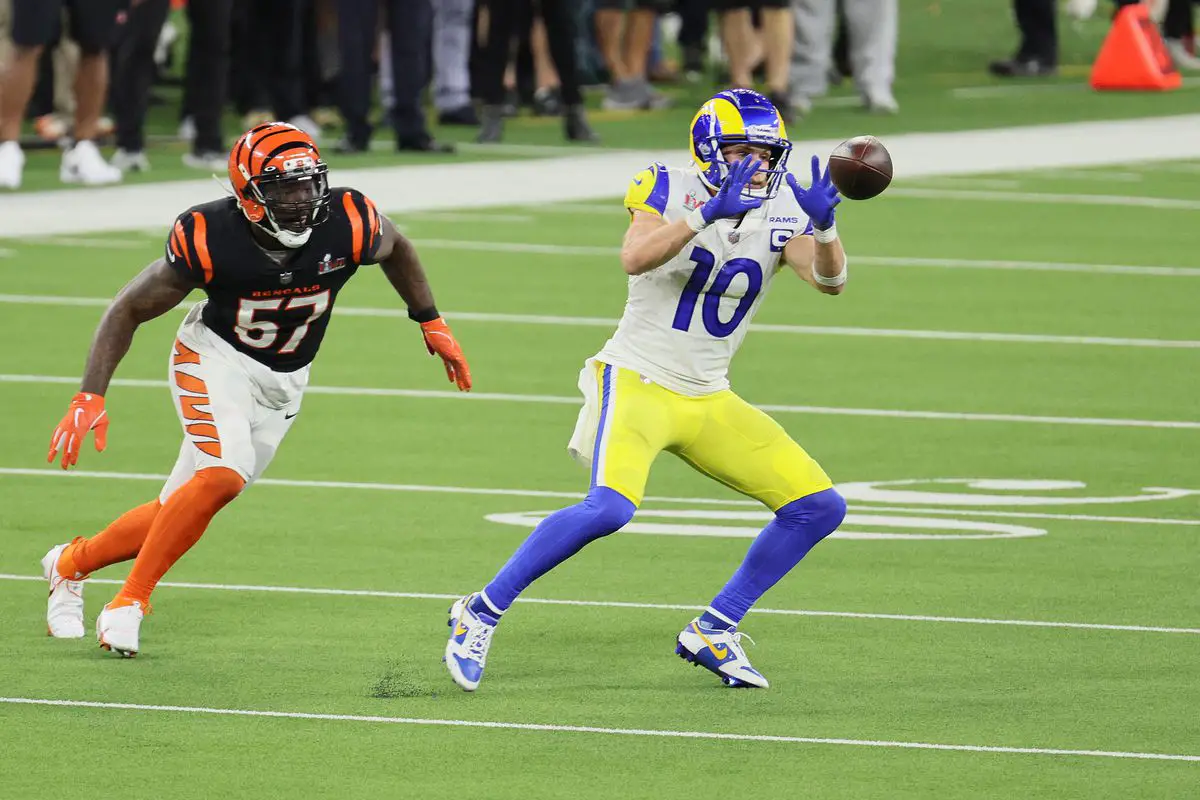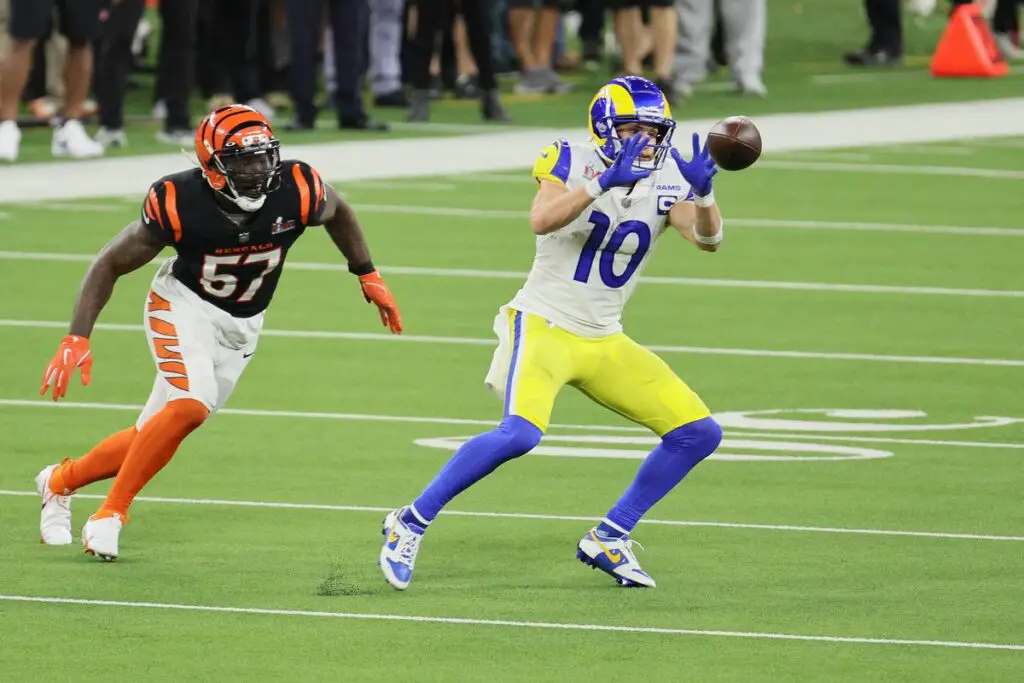 On the flip side, there is an argument to be made that the NFL owes recognition to wide receivers. The fact that no wide receiver has ever won the award is arguably insulting to the position. Plus, having an elite wide receiver such as Hill is more important than ever.
Will that help Hill's case? Vegas does not think so. According to DraftKings, Hill is not even in the top 10 players when it comes to current NFL MVP odds. If that remains the case, the NFL very well may gloss over the accomplishments of yet another elite wide receiver.
Get More Miami Dolphins Content
For more news and trends around the NFL, click here or follow me on Twitter @JohnGalletley. Also, check out our Fantasy Sports Heroics podcast for sports betting and fantasy sports advice.