The Los Angeles Rams' 4th-round pick, Stetson Bennett, will likely miss the rest of the 2023 season. Los Angeles placed Stetson on the reserve/non-football injury list on September 13. Head coach Sean McVay stated that Stetson is dealing with a personal matter and didn't give any details. He said:
"I'm not going to have any follow-up information or anything that I will give in that regard. I really hope that you can please respect my wishes and regards to keeping that in-house. I understand you have a job to do, but there are certain things that are a little bigger and a little more important than the particulars and the specifics. We want to keep it in-house, and that's where I want to leave it, please."
McVay gave a brief update on Stetson last Monday:
"He's doing well. I would say there are really no updates in regard to him returning back with us. I'm not ready to say that he won't be back with us at all this year, but it's probably less likely that it is likely he would be."
The Los Angeles Rams drafted Bennett in the 4th-round.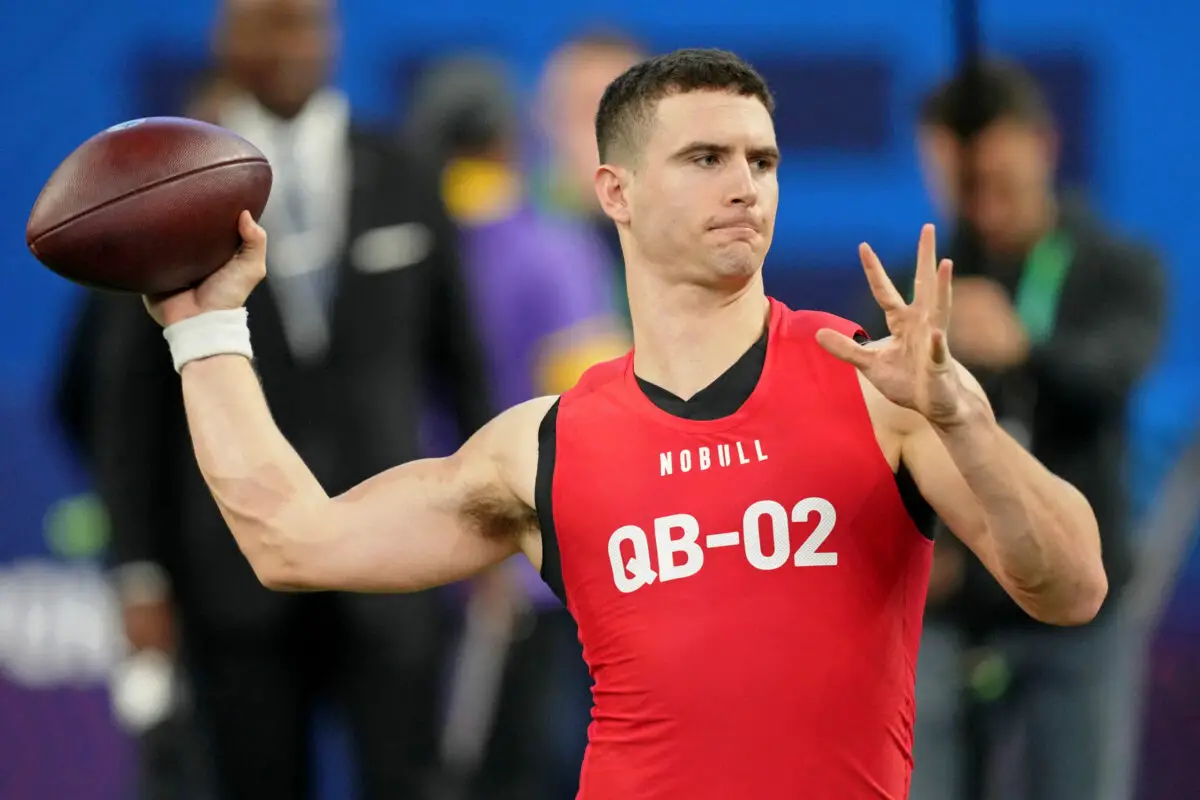 The Los Angeles Rams drafted Stetson Bennett IV in the 4th round, 128th overall in the 2023 NFL Draft. Los Angeles drafted him because they wanted a reliable backup for Matthew Stafford, who dealt with injuries last season.
Bennett fell in the draft because many felt he was too old to be drafted at 25 years old, he has limited potential, and he's 5'11.
Bennett would compete with Brett Rypien to be Matthew Stafford's backup in his rookie season.
Stetson impressed during camp.

Bennett impressed many during training camp, where he displayed his athleticism, his arm, and his mobility. McVay was one of many who were impressed with him. Here's what he had to say:
"I've been really pleased with him. The one thing that stands out is when the ball is in Stetson's hands, the game makes sense to him-he's fun to be around."
Bennett initially won the backup quarterback job.

The Rams named Stetson Bennett as the backup to Matthew Stafford and cut Brett Rypien on August 29.
Bennett missed the first game of the season because of an injury.
Bennett missed the season opener because he was dealing with a shoulder injury that had been bothering him for a while. Los Angeles promoted Rypien to the active roster to backup Stafford.
Stafford suffered an injury in Week 8.
Matthew Stafford suffered a sprained UCL in his right thumb in Week 8 against the Dallas Cowboys and missed Week 9 against the Green Bay Packers. Rypien got the start, and the Rams promoted Dresser Winn to the active roster to serve as the backup.
Currently, the Rams are on bye, giving Stafford an extra week to heal. If Stafford can't play in Week 11, expect Rypien to remain the starting quarterback.
When will Stetson come back?
Stetson Bennett's future with Los Angeles remains a mystery. He will likely miss the rest of the 2023 season. We are hoping that Stetson's situation can get resolved and that he can come back stronger.
For More Great NFL Content
Follow me on Twitter/X @JacksonLoschko. If you have any questions, you can message me on Linkedin. To read more of our articles and be up to date on the latest in the NFL, click here.
To stay up to date with other content, follow Fantasy Sports Heroics on Twitter/X @FSHeroics and on YouTube @FantasySportsHeroics.