The Las Vegas Raiders took a massive gamble on Jimmy Garoppolo this summer when they signed the former San Francisco 49ers starting quarterback to a gargantuan $72.8 million contract for the next three years. Jimmy G will now get a fresh start with a new team after an up-and-down six-year stint with the Niners that ultimately saw him ousted from the QB1 post by young rising star Brock Purdy.
On Tuesday, reports emerged that Las Vegas' front office has made a significant tweak to Garoppolo's deal in order to clear up to $17 million in cap space.
Jimmy Garoppolo's Path to Las Vegas Raiders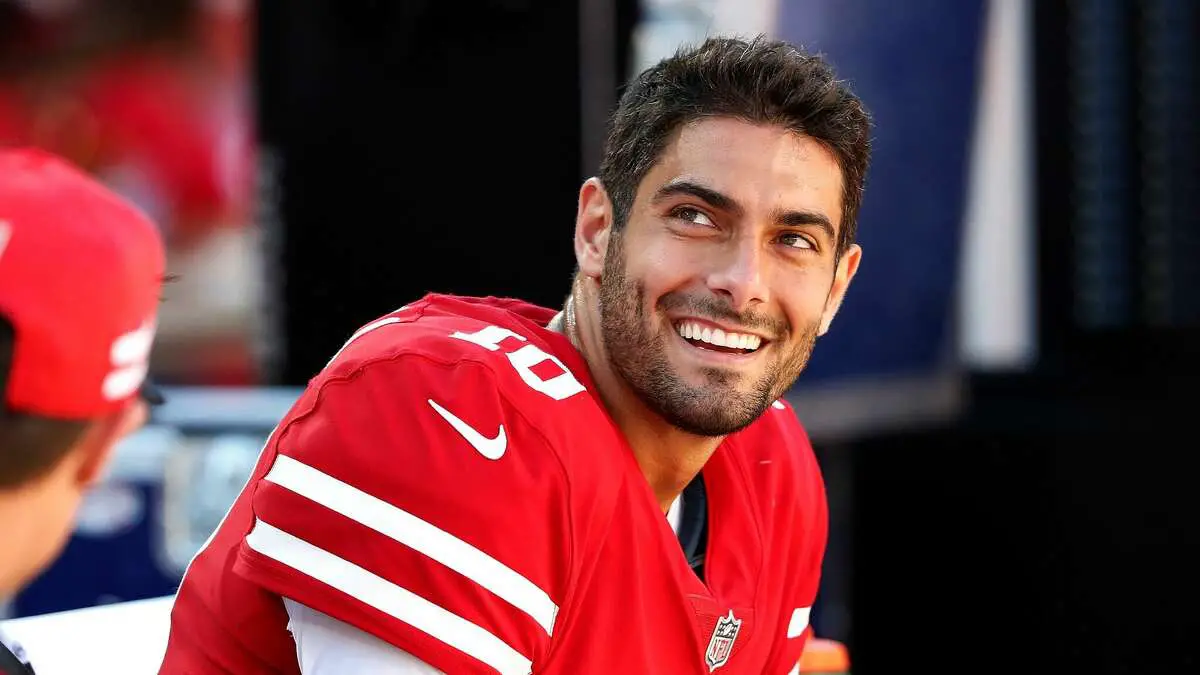 After the Raiders pulled the plug on Derek Carr this summer, the team was in dire need of a new cornerstone quarterback. This fell in line with Garoppolo having to find a new home after this contract with the 49ers came to an end. San Francisco was no longer willing to pay Jimmy G the money he was seeking now that they had Brock Purdy, Sam Darnold, and Trey Lance (at least before he was traded) all in their depth chart.
Garoppolo has a history with Raiders head coach Josh McDaniels, with the pair getting to know each other well during their time together with the New England Patriots. McDaniels was the Pats' offensive coordinator at that time, while Jimmy G served as the primary backup to Tom Brady. Needless to say, McDaniels has a good idea of what the 31-year-old brings to the table, and there's no denying that this was a key factor in Las Vegas' decision to sign Garoppolo.
Las Vegas Raiders Restructure Jimmy Garoppolo's Contract
According to Field Yates of ESPN, the Raiders have now decided to restructure Jimmy Garoppolo's new contract:
"The Raiders have restructured the contract of QB Jimmy Garoppolo, creating $17M in 2023 cap space, per source," Yates wrote in his tweet.
The specifics of the changes in the deal remain unclear at the moment, but what cannot be denied is that Las Vegas has opened up a massive amount of cap space with this move. This is a key development for the team given how they are reportedly nearly $7 million over the cap.
It's possible that Garoppolo will be asked to take less money (at least at the onset) with his restructured deal and if this is the case, then you have to give credit to the veteran quarterback for agreeing to the tweaks. This could be his way of repaying the Raiders for the trust and confidence they've given him ahead of his debut season as the team's new QB1.
For More Of My Content
Follow me on Twitter at @PaoloSongcoNBA. You may also reach out to me personally at pao.songco@gmail.com.