Kansas City Chiefs TE Travis Kelce has certainly made a lot of headlines this season. He was already regarded as arguably the best tight end in the NFL and a two-time Super Bowl champion. However, he made even more waves this year by publicly coming out with his romantic relationship with Taylor Swift. 
Since then, Swift has appeared at several Kansas City Chiefs games this year. However, she has missed the last couple of games, likely due to her resuming her Eras Tour in Argentina. Now, it is being reported that Travis Kelce will join her down there this weekend during the Chiefs' bye week. As a result, it continues an already disturbing trend by NFL fans.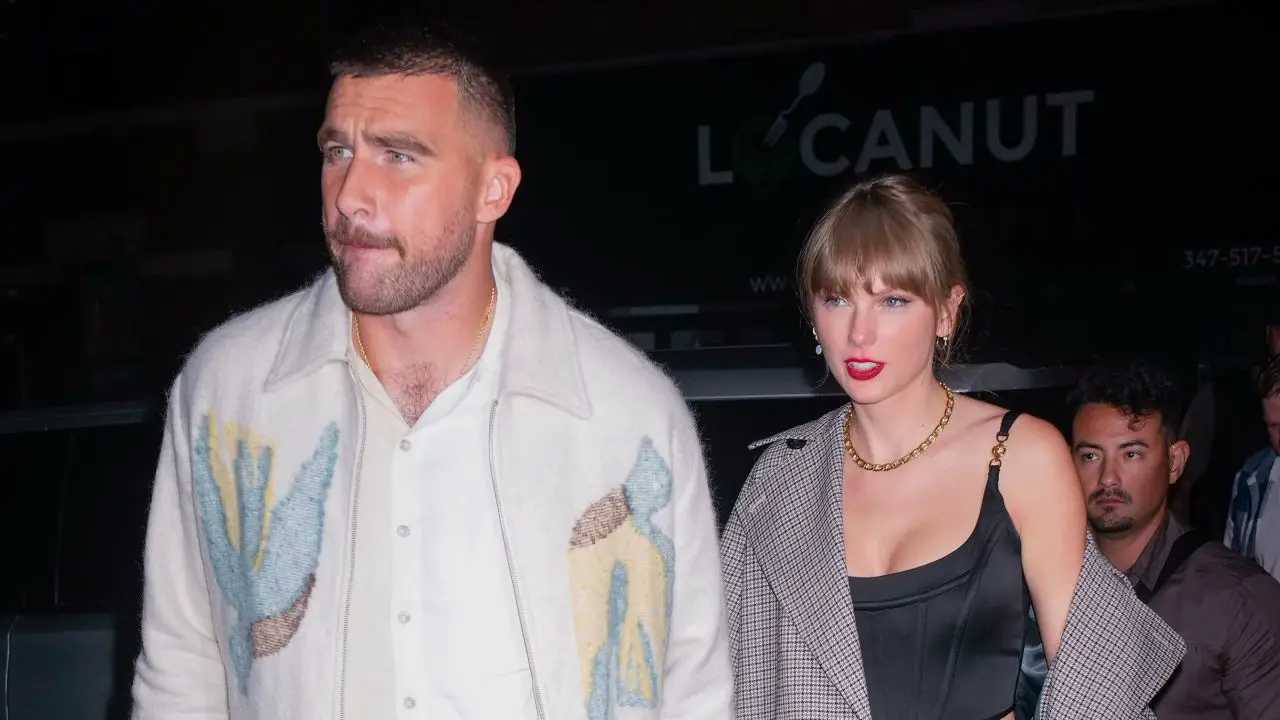 Criticizing Bye Week Plans 
Travis Kelce is just the latest example of having his bye week plans criticized by fans. This is despite the fact he is one of the best tight ends in the NFL, and the Kansas City Chiefs are 7-2 this season. Here is what some fans had to say about it: 
"…So he doesn't need to practice now? Bro I'm trying to win a fantasy title." 

"…You need to be working out with the team. You had 14 yards last game. Now isn't the time to go to concerts…"

"Bro this is ridiculous he gotta practice." 

"The only thing he'll catch that week is some weird flu and ride pine on the week he gets back. Watch…" 

"Tony Romo traveling during the bye week out of the country with Jessica Simpson vibes." 
As you can see, there were plenty of fans who had something negative to say about this. Admittedly, some fans were supportive, too, while others did not think that this was worthy of being news. Yet, we all know that this is going to make headlines, given the status of these two people. 
Other Recent Bye Week Criticism
Kelce is not the only player who has received negative feedback for bye-week plans. He is just the latest example. There have been a few key players who drew attention to their plans. 
One of those players was San Francisco 49ers QB Brock Purdy. Recently, he received criticism for choosing to spend his bye week on a farm in Iowa with his fiance. Admittedly, the timing of this bye week did not favor Purdy. The 49ers entered it, having lost their last three games. 
Another example is a player who generally receives a lot of criticism from NFL fans and media. That player is New York Jets QB Zach Wilson. He chose to spend his bye week with his girlfriend and family in Utah. After that, he led a game-winning drive that led to a crucial win over the New York Giants. 
The Takeaway 
It is understandable to feel like players should be giving their best when they are being paid millions of dollars to do so. They are also likely in a fortunate position that very few others can relate to. However, we have to remember that, at the end of the day, these guys are human beings. 
This includes Travis Kelce. We need to let the man enjoy his bye week before a big matchup in Week 11 between the Kansas City Chiefs and Philadelphia Eagles. The best thing he can do is enjoy his bye week and then, when it is time to work, have an impact on the game against the Eagles. If he does, that should silence bye-week criticism. 
Get More Kansas City Chiefs Content 
For more breaking news and trends in the NFL, click here or follow me on Twitter @JohnGalletley. If you want sports betting or fantasy sports advice, check out our Fantasy Sports Heroics podcast.