The San Francisco 49ers have a bye week for Week 9 of the 2023 NFL season. Players are free to do whatever they want during this time period. Well, one New York Post report revealed that QB Brock Purdy is spending the bye week with his fiance harvesting crops in Iowa.
You would think that would not make many waves, right? Well, you would be wrong. Some 49ers fans are taking issue with it.
San Francisco 49ers Fan Reactions
Many San Francisco 49ers fans had something to say about how Purdy spent his bye week. This is especially the case because his fiance posted a video of him harvesting crops on her Instagram account. Not all fans were supportive of how he is spending his free time.
Among other things, one fan responded that he was "getting ready for his future career" when they saw the video of Purdy harvesting crops. Some fans like the one mentioned above seem disappointed that he is not spending his bye week eating, breathing, and sleeping football.
Brock Purdy Is an Easy Target
The truth is that Purdy is an easy target for backlash, given the timing of this bye week. The San Francisco 49ers started the 2023 NFL season 5-0. However, they have lost the last three games and appear to be freefalling heading into this bye week.
This can make some 49ers fans concerned about the direction that this season is heading. This is especially the case with QB Brock Purdy.
Admittedly, his play has suffered as of late. He did not throw an interception in his first five games this season. Purdy threw five interceptions in his last three games.
Unfair Bye Week Target?
It is not fair to single out Brock Purdy for how he chose to spend his time this bye week. There are plenty of players in every sport who choose to spend their free time taking in some entertainment or family time in the middle of the season.
A recent example is Dallas Cowboys QB Dak Prescott. Just weeks ago, he chose to attend the ALCS between the Houston Astros and Texas Rangers on a day that he had off.
Purdy is not even the only quarterback who has been targeted this season for how he spent his bye week. Zach Wilson also received criticism for his bye-week choice as well. He returned to Utah for a vacation with his girlfriend and family.
How did that work out for him? He led a game-tying drive against the New York Giants the very next week. The New York Jets went on to win that game in overtime.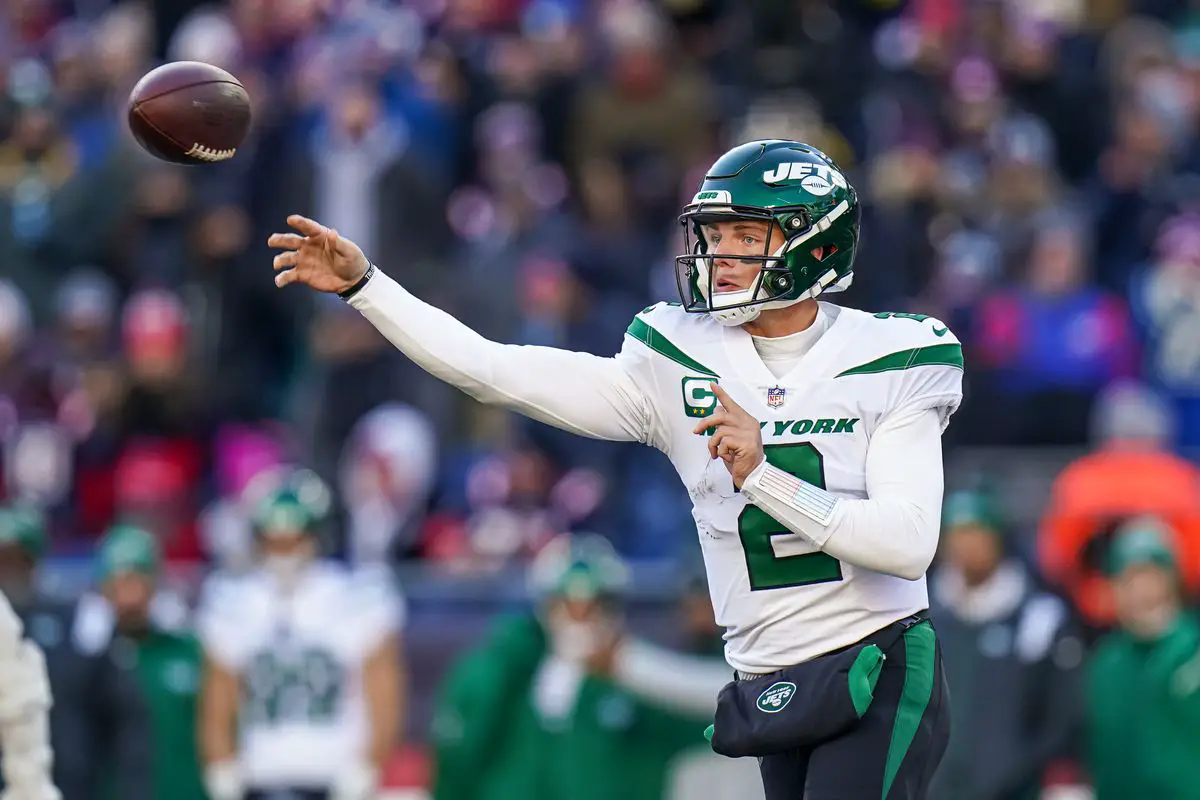 What is the point of this article? Some fans are a little too harsh about how football players spend their free time. As long as players show up ready for work their next game, it really should not make a difference what they do before then.
Get More NFL Content
For the latest news around the NFL, click here or follow me on Twitter @JohnGalletley. If you want sports betting or fantasy sports advice, check out our Fantasy Sports Heroics podcast.