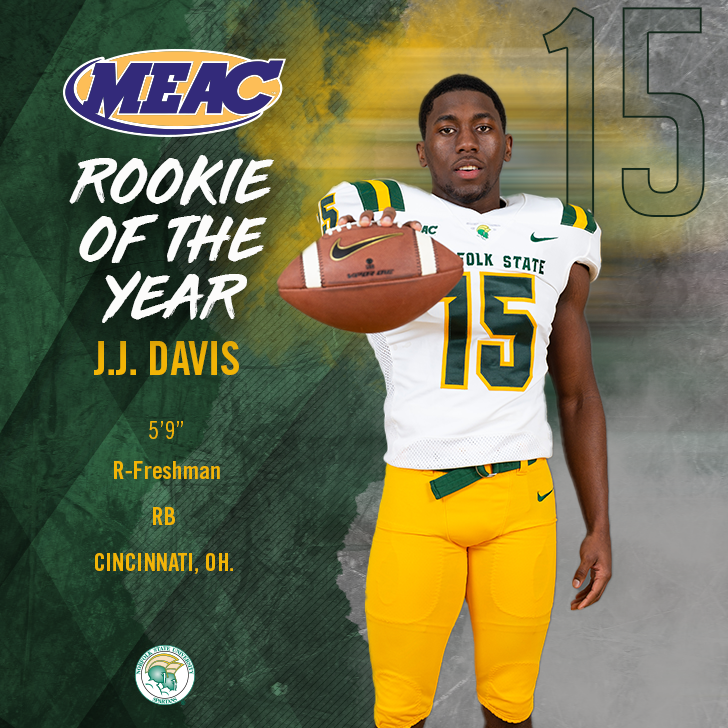 JJ Davis: A testament to the transfer portal
The transfer portal has been a Godsend. Enhancing new opportunities to many college football players. Take JJ Davis for example. The former Cincinnati Bearcat transferred to Norfolk State University and hit the ground running. Literally!
NO CAP, HE ALL THAT!
The 2021 All-MEAC Freshman of the year ran for 900+ yards plus 10 touchdowns in his first season as a Spartan. Now headed into camp for his sophomore season, Davis realizes this is only the beginning for him.
"As far as camp, I'm going to use this time to prepare myself mentally and physically so when I do come out for the first game of the season…I should look like a different back from last year" JJ says during an interview on Nard Knows sports talk show.
This is a testament to how beneficial the transfer portal has become. Through JJ's experiences playing with college stars like Desmond Ridder, he built even more confidence to help his new team as a freshman. The sky is the limit for this spectacular sophomore and all those who follow the same route to the professional ranks.
Norfolk State kicks off their season against Marshall, Sept. 3, 1:30pm
For More Great Football Content
Follow us on Twitter at @GridironHeroics for more great content. We appreciate you taking time to read our articles. To interact more with our community and keep up to date on the latest in Football news, JOIN OUR FREE FACEBOOK GROUP by CLICKING HERE
Checkout our latest podcast!