The Green Bay Packers have entered a new era. Aaron Rodgers has been traded and now it is Jordan Love behind center. However, the quarterback is not the only thing that is changing. Across the roster, young talent is abundant. Star offensive lineman Elgton Jenkins is excited about a couple of rookies, Luke Musgrave and Jayden Reed, saying they have "serious speed". 
Green Bay Packers Rookies Showing Out Early
Here's what Jenkins had to say about the pair of rookies on Good Morning Football.
"Man, I was looking at Luke Musgrave and Jayden Reed a lot. Our weapons, man, they got some serious speed, Jayden and Luke. Just being able to see them out there running and getting vertical up the field, running routes and stuff like that, it really put a smile on my face. I'm ready to see what's in store for those guys. I feel like the future's bright for those guys. … Luke Musgrave and Jayden Reed, I've got a lot of high expectations for those guys in Year 1, for sure."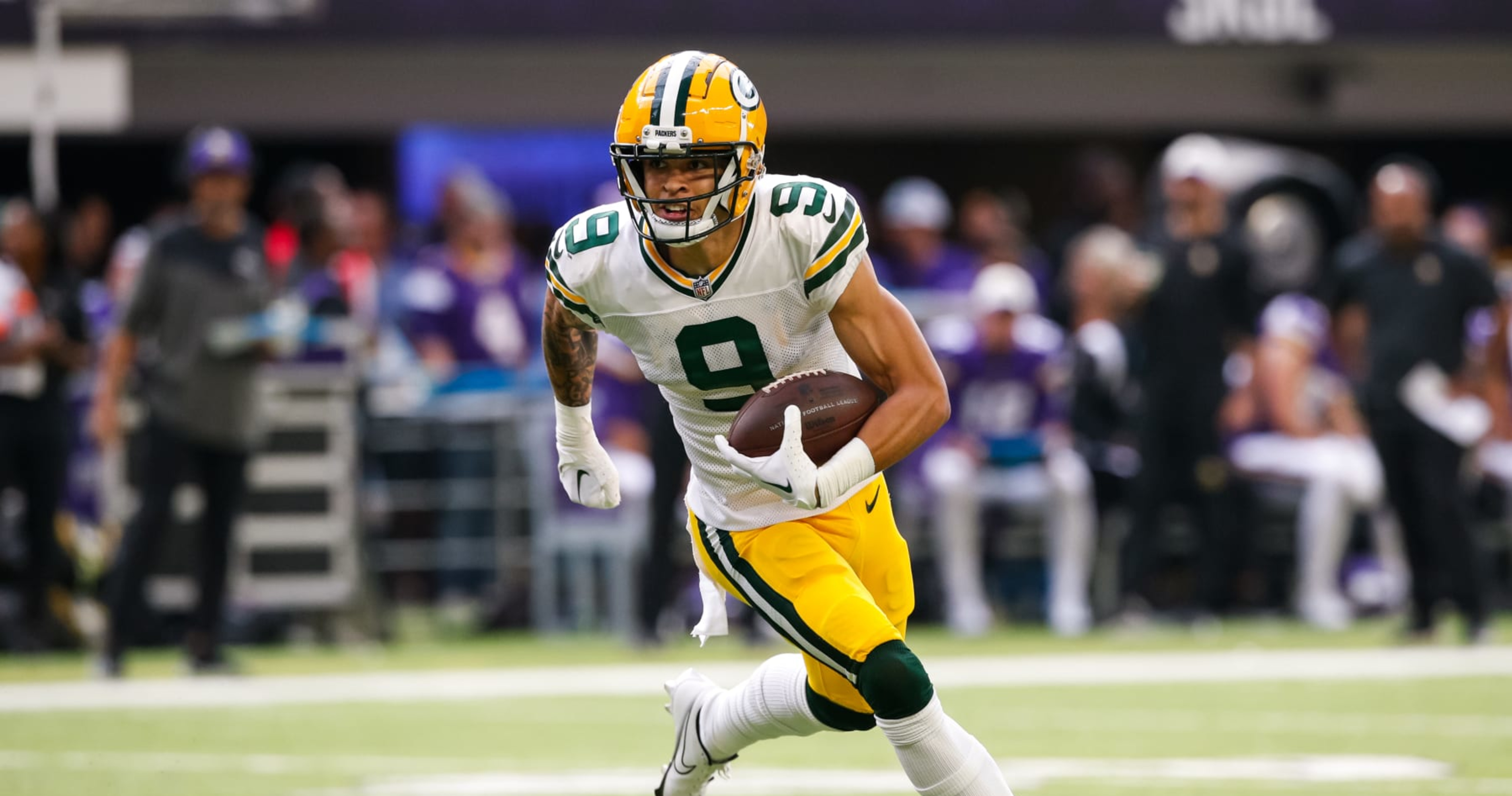 Why This Is A Big Deal For The Packers
This may not seem like a big deal to some fans but the Packers have historically not gone for speedy players. They tend to draft the big, tall player who can catch balls on the outside but not burn anyone with speed. Christian Watson may have been the player that convinced the front office to value speed. While Watson has a huge frame, he also is very fast. It was on display in 2022 as he took short passes and turned them into huge plays. In the 2023 NFL Draft, speed was clearly more of a priority and hopefully it will pay off as this team moves forward.
The 2023 Green Bay Packers are going to be fun to watch. Regardless of whether they are good or not, they have some fun players to watch. Speed on the team means that any play can go for a touchdown which is peak entertainment for NFL fans. They may not be good next year but they will be must-see television.