For those of you who are first-time readers, welcome! Here is a link explaining my process of how I recap BYU games while paying respect to the rich historical tradition of the BYU Cougars I love.
-Luke Staley-Tyler Allgeier Rusher of the Game: Lopini Katoa. Katoa only had 9 carries for 26 yards and 1 catch for 12 yards but he answered the bell when it was needed the most. He punched the ball into the end zone from 3 yards out to give the Cougars the decisive go-ahead score on what was the Unga-Williams Run of the Game.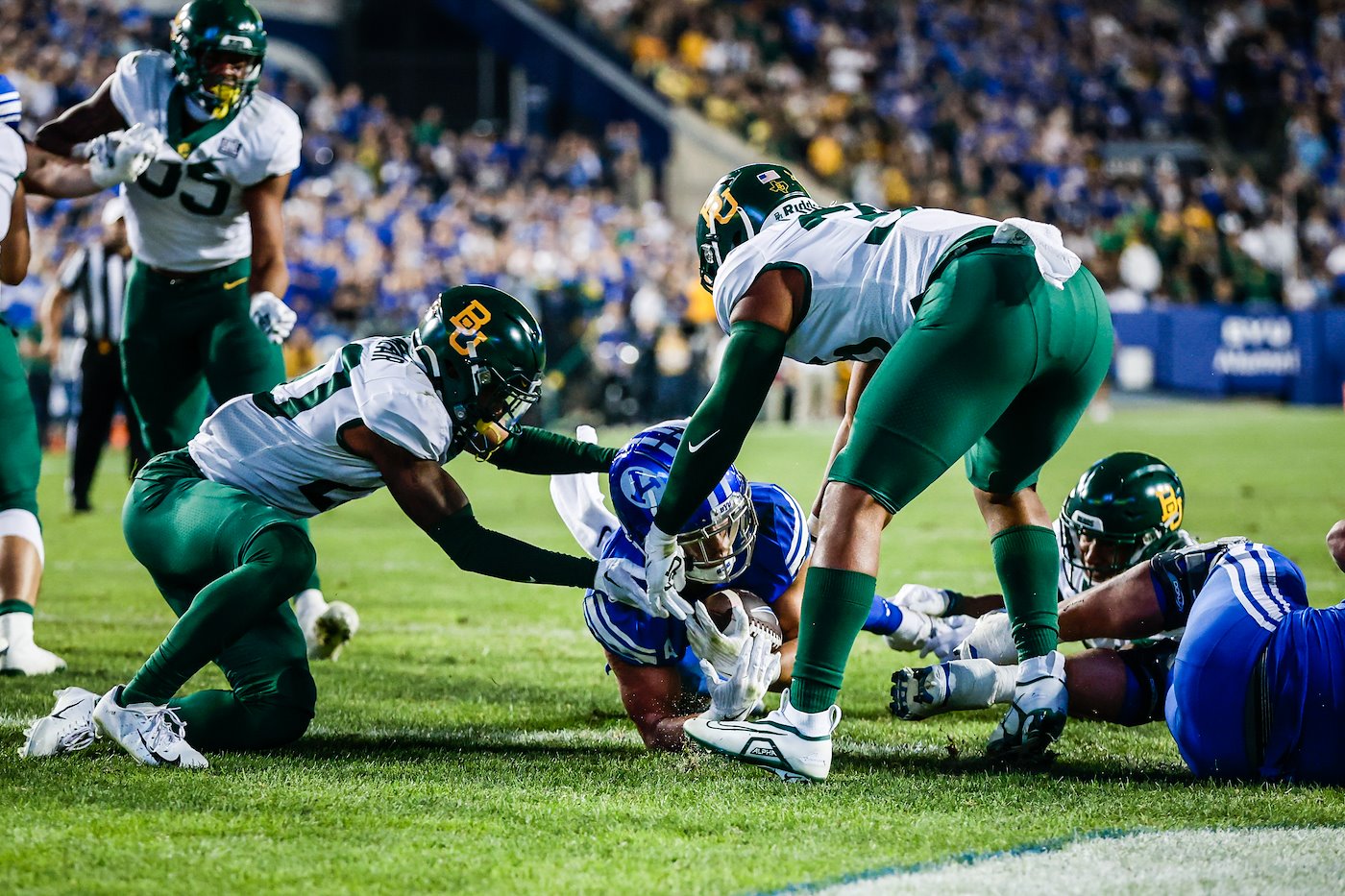 -John Beck Player of the Game: Chase Roberts. With 8 catches for 122 yards and 1 touchdown to be the Austin Collie Receiver of the Game. He also threw the 22-yard reverse touchdown pass to Jaren Hall for the Boscoe-McMahon Throw of the Game. Roberts played this well as only a freshman, making him the Zach Wilson Freshman of the Game for two straight weeks. All of this standout playing is why Chase Roberts was the player of the game in BYU's 2OT victory over 9th-ranked Baylor.
-Steve Young-Curtis Brown Dual Threat of the Game: Chase Roberts and Jaren Hall. These two gave it all they had and in different phases than their positions are usually called upon to do. Their execution of the pass play that recaptured momentum for BYU had to be perfect and it was.
-Payne Special Teams Player of the Game: Ryan Rehkow. Rehkow had 5 punts for 213 yards for an average of 42.6 yards per punt. In a game where points and yards were hard to come by, Rehkow was a gigantic asset to the BYU defense to give them breathing room, and more chances to stop Baylor.
-Ty Detmer Heisman Play of the Game: The reverse pass from Roberts to Hall. It took some incredible guts for Kilani Sitake and Aaron Roderick to call that play in such a tight game and it was the perfect call at the perfect time to get BYU a critical touchdown. Those guts made it the LaVell Edwards Call of the Game. It was a Heisman-caliber play and a legendary coaching call.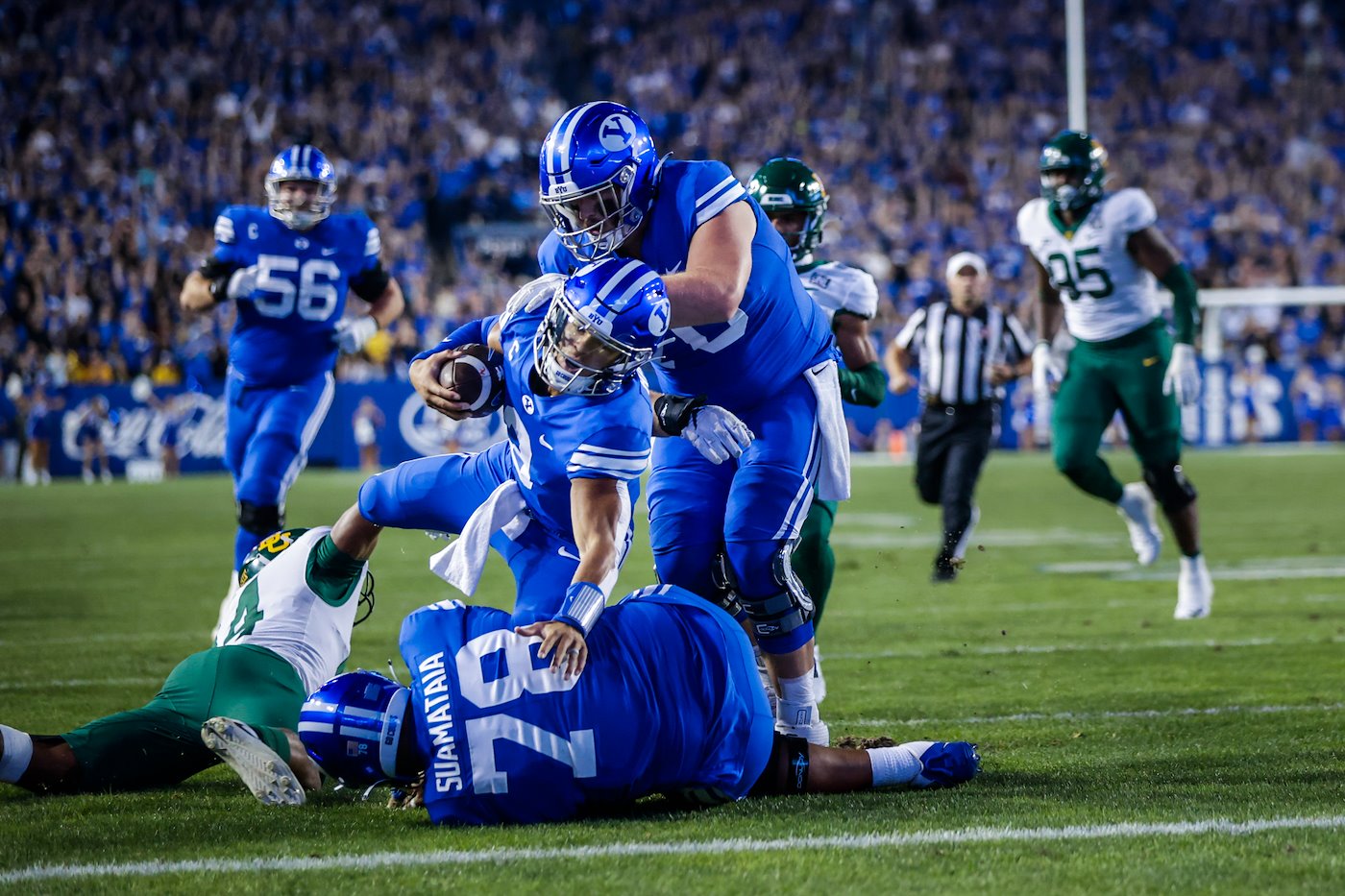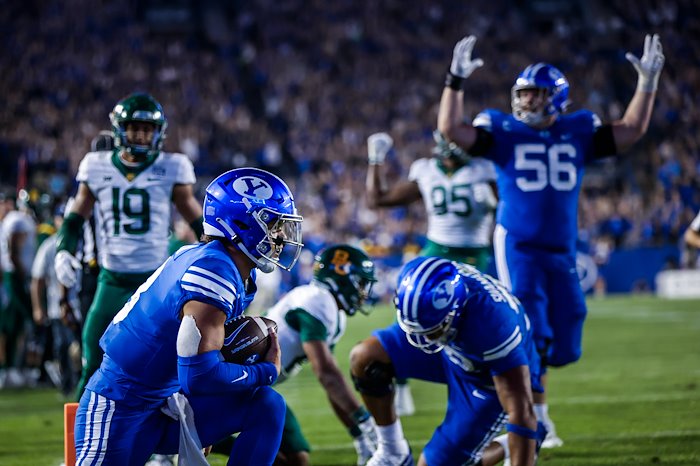 -Andrew George-Jonny Harline Game Winning Plays: The BYU defense's goal line stand for the win. Despite previously giving up a 4th down conversion, the defense seized on the opportunity given them by the loud crowd and the ROC backing up Baylor with penalties to stop them and win the game.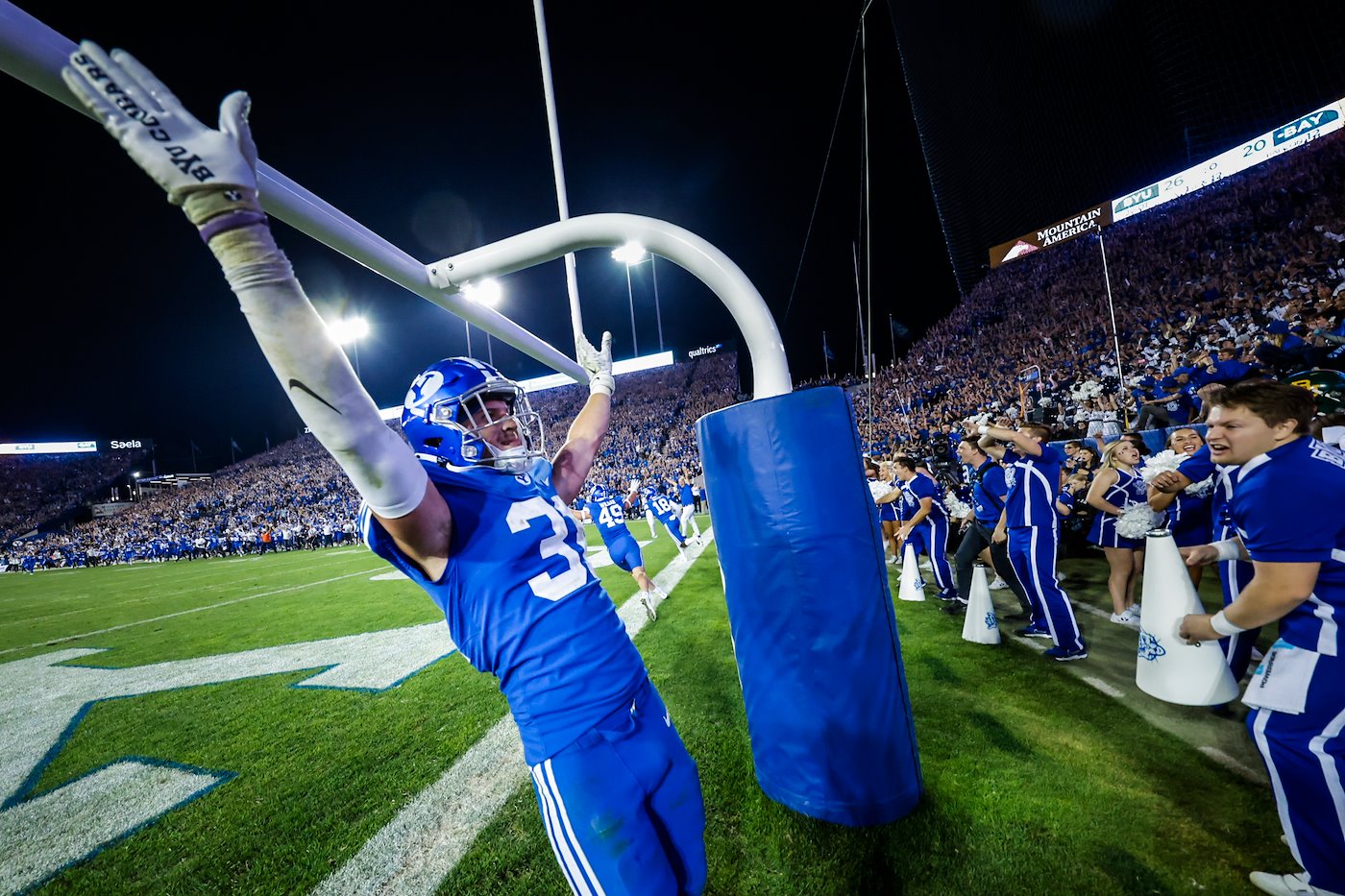 -Van Noy Hits of the Game: The Cougar defense. Led by Max Tooley with 13 tackles and Ben Bywater with 11 tackles, the BYU defense stymied Baylor the entire game. They pressured the quarterback with 5 hurries and 4 sacks and had 6 tackles for a loss. The hard-hitting defense shut down the pass allowing only 137 yards through the air and they held back the Baylor rushing attack holding them to only 2.9 yards per carry. Hats off the royal blue wave that came crashing down on the Baylor offense.
-Resume watch: Things are looking good in this department for the Cougars. Baylor will still rightly be favored to play in the Big 12 Championship and BYU needs them to. They'd need USF to win the American (unlikely). and Oregon the Pac-12, and so on. BYU needs to win and hope the opponents they beat win most of their other games to have a shot at the playoff. Right now though they are taking it one step at a time and letting us fans worry about that. I will go out on a limb and say they will make the playoff if they go undefeated this year. It's that simple for the Cougars.
I gave Kilani Sitake a lot of grief in his first four years as BYU head coach and so I got to give him credit and appreciation now that what he's built is working. He is a good coach who is on his way to being a great coach and maybe one day a legend like LaVell Edwards. One of my favorite things about Coach Sitake is that he loves his players and he loves BYU and he backs it up with how and who he is. I hope for his continued success and for it to last as long as he wants it to.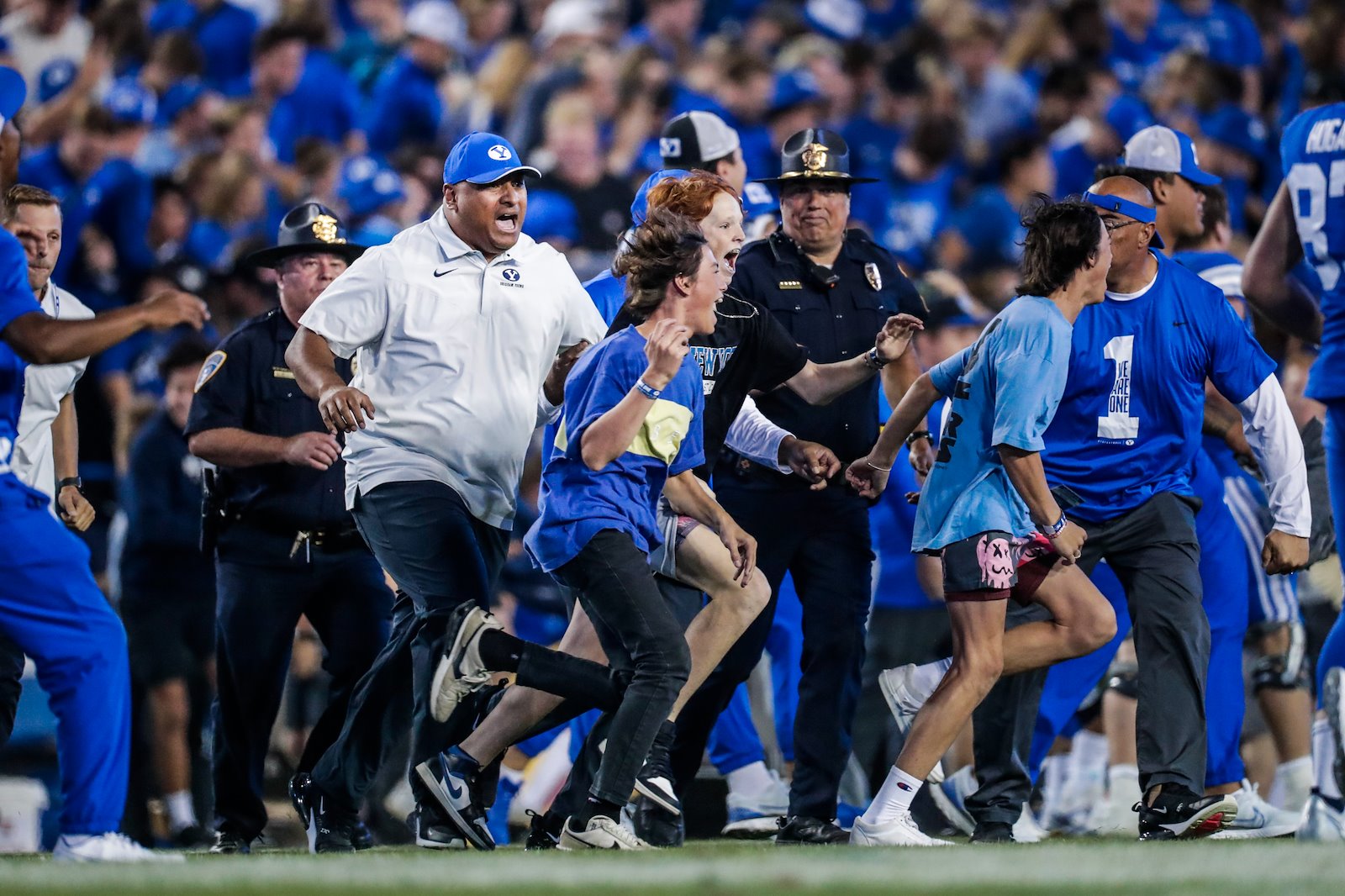 A royal blue night under lights in Provo, Utah.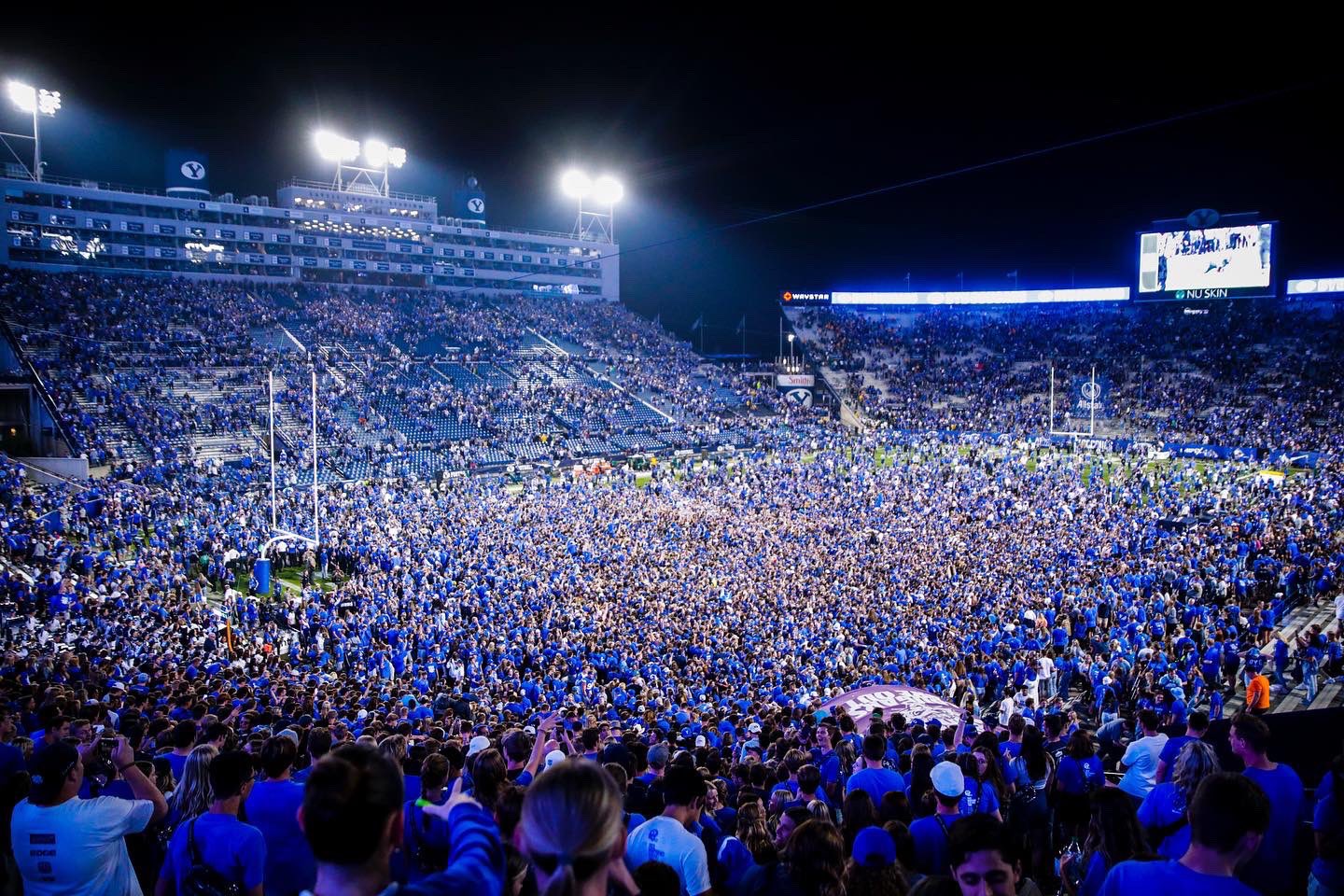 -Rise and Shout Again: BYU won a game in which its offense struggled in the air but especially on the ground and it is huge that they were able to pull out a win against a top 10 team when things went that way. They will need the offense to show up to win against good opponents like the Ducks next week and the Razorbacks and Notre Dame in October, but especially the running game. There are a lot of ways this win can build the Cougars up for the rest of the year.
-Heart of a Lion: Jaren Hall hugging Jake Oldroyd. After the game went final we got to see team captain and star quarterback Jaren Hall embrace in joy over the victory. Hall was consoling Oldroyd who had missed a kick in the first overtime that would have given the Cougars the win. But as the defense made their game-winning stand Hall was with Oldroyd telling him his brothers had his back and they did. And in an important life lesson, the team and BYU Nation would have loved their kicker, win or lose. That's the kind of heart that we should all aspire to.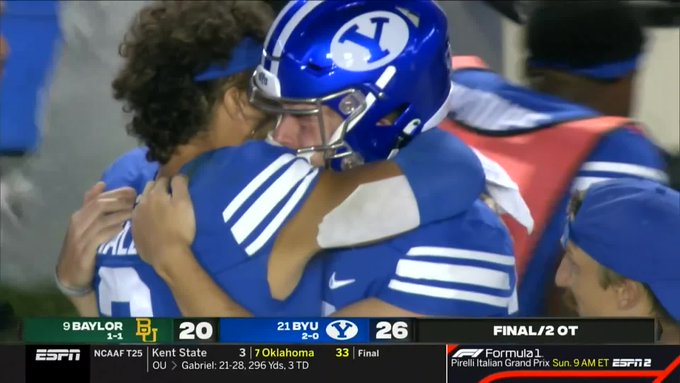 -Haka Moment from the Game: BYU being ranked #12. This is a huge opportunity for BYU to be ranked 12th and to be going into Eugene to play Oregon in the Autzen Zoo. Playing in there is never easy for a visiting team and BYU will need to play even better than they did in their win over Baylor at home. But this team showed a lot of heart in double overtime which tells me they are ready to compete with anyone they line up against.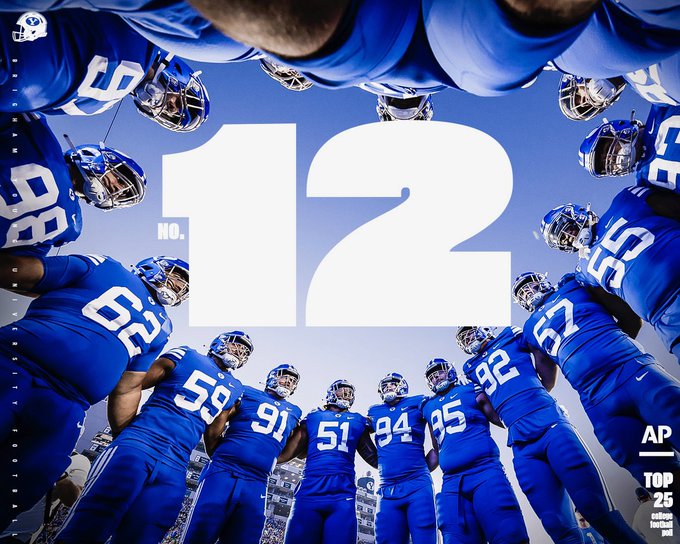 For More Great Football Content
Follow us on Twitter at @GridironHeroics for more great content. We appreciate you taking time to read our articles. To interact more with our community and keep up to date on the latest in Football news, JOIN OUR FREE FACEBOOK GROUP by CLICKING HERE
Checkout our latest podcast!
[powerpress_playlist limit=1]