Dan Orlovsky is known for his analysis of quarterbacks. A former quarterback himself, he often has good insight into how players are performing. There are many rookie quarterbacks in the league this year with many of them slated to start games. Orlovsky had high praise for Houston Texans quarterback CJ Stroud after his performance in his second preseason game.
Dan Orlovsky Praises Improvement Of CJ Stroud
The first preseason game saw Stroud under constant duress. The Patriots sent many blitzes at the young quarterback and he never got comfortable. In his second game, he looked way more comfortable. His stat line wasn't overly impressive going 7-of-12 passing for 60 yards in the first half. However, he looked more poised and his ball placement was better which is something that Orlovsky noticed. "Stroud was tremendous last night with ball placement," he tweeted after the game. For Texans fans, this was a welcome sight.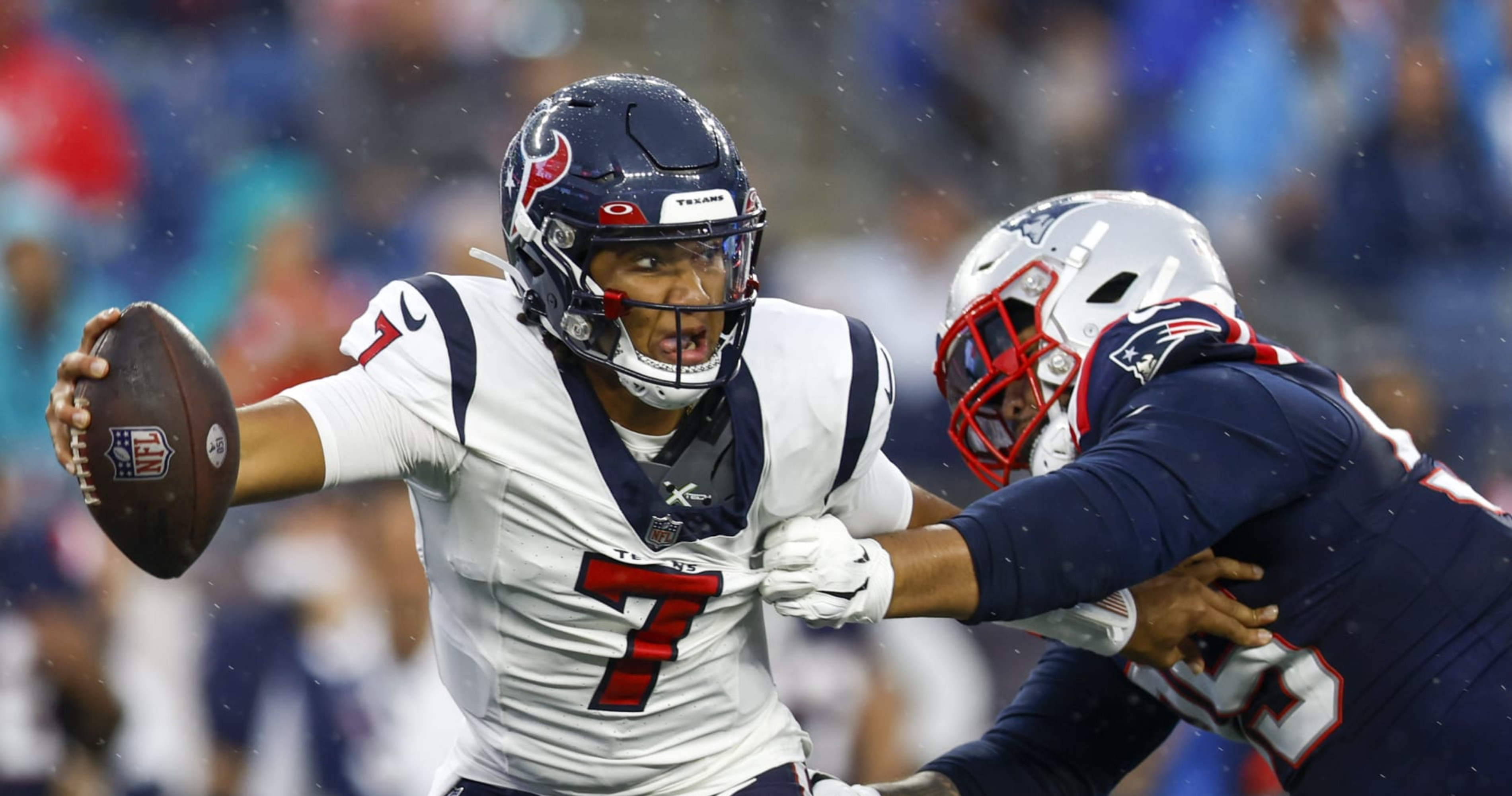 Will Stroud Start Week 1?
Davis Mills is still on the roster and has starting experience. Usually, when a team takes a quarterback as high as Stroud, they want him to start right away. However, it wouldn't be a horrible idea to have Stroud sit if he isn't ready. This type of performance probably means that Stroud is the starter in week 1. With one more preseason game to go, Stroud will get one more opportunity to show the coaching staff what he can do. If he plays like this again, he likely will solidify his spot in the starting lineup.
Dan Orlovsky is impressed with CJ Stroud. It will be interesting to see if the coaching staff was equally as impressed.