Detroit Lions head coach Dan Campbell showed off his aggressiveness on Sunday in a win versus the Chargers. The most aggressive call was a 4th and 2 play with the game tied and the team in field goal range. Campbell decided to go for it and seal the game. This was just one of many aggressive calls in the game and Campbell says it is not stopping. He said if fans can't handle it they should "just wear a diaper."
Detroit Lions Dan Campbell Diaper Comment
It is comments like this that make Campbell so likable. He began his coaching career with his infamous biting of the knee caps quote and this is another on the list of iconic quotes from the head coach in Detroit.
"Things always happen in a game that's going to affect decisions. It just does. I had a feeling going into that game that we needed to be aggressive, and I loved our matchup offensively, and I just knew our guys would respond. Certainly in that moment, it felt like the right thing to do."
"Here's what I would say—because I tell my family this—just wear a diaper before some of these games. I'll give them an alert and say, 'Put them on and be ready to roll.'"
This is what you want to see how of a Super Bowl contending team's coach. Campbell is not going to be passive with his calls. He is going for the win and on Sunday it worked to perfection.
An NFC Favorite?
The Lions are slowly working their way to the title of NFC favorite. While there are questions about the defense after Sunday's game, there is no question that this offense can hang with anyone. The rest of the NFC, besides the Philadelphia Eagles, aren't jumping off the screen. If the Lions can keep improving, they could very easily find themselves in the NFC Championship game. One thing is for sure, Campbell is going to continue to be aggressive.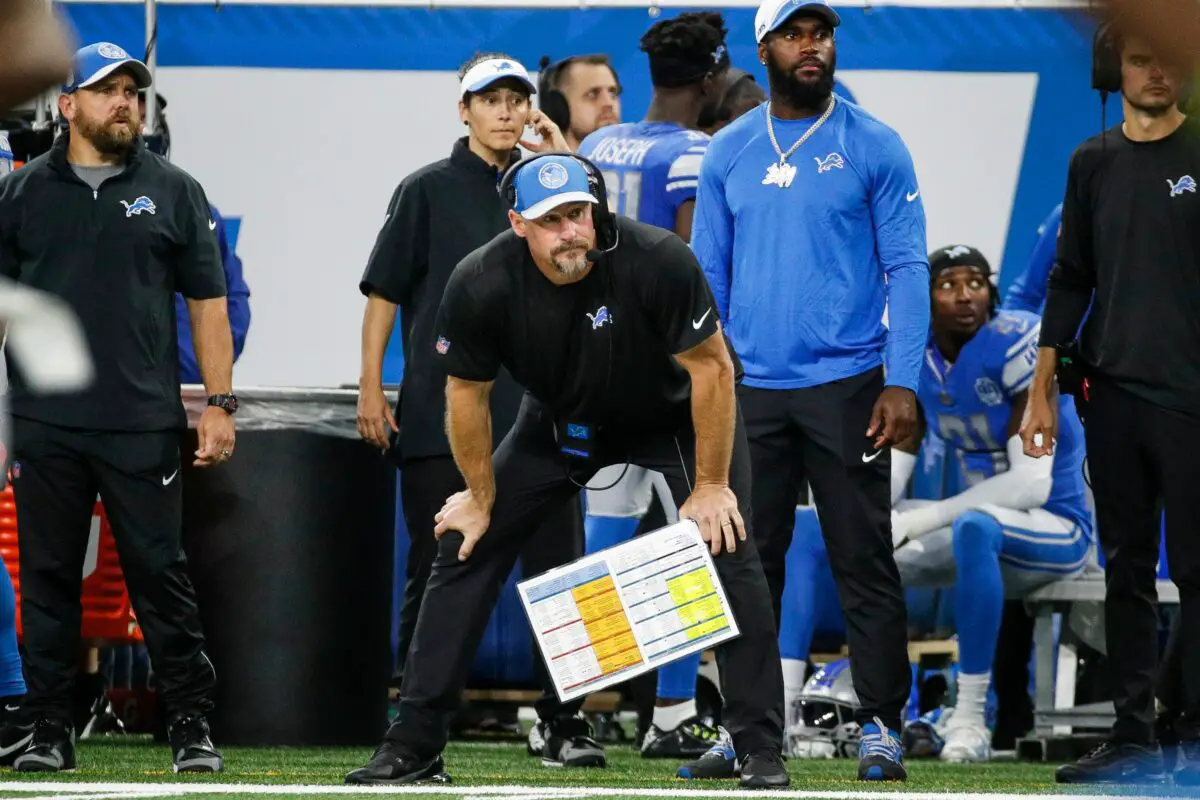 The Detroit Lions are in a great position thanks to Dan Campbell. He has totally transformed the culture in Detroit and has them in a position to make a deep playoff run.