The Detroit Lions have certainly been making noise in the NFL this year. They currently lead the NFC North with a 6-2 record and look like they will win the division easily. Some people believe they may even be in contention for the top seed in the NFC.
A big reason for this is the performance of QB Jared Goff so far this season. Just how good has he been so far? Let's take a look.
Jared Goff Has Been Elite
There is no question that Goff has stepped up this year. However, this chart shows just how much Goff has done so. It reveals that Goff has the highest percentage of throws to open receivers this season.
On its own, that is impressive. But take a closer look at the chart linked above. It breaks down how much wide receiver separation each NFL quarterback has had.
Looking closer, you will see that Goff has had minimal wide receiver separation compared to a lot of quarterbacks in the NFL. There are about 20 quarterbacks who have had higher separation than Goff. Yet, Goff is the only QB to have more than 65% of his passes to open receivers.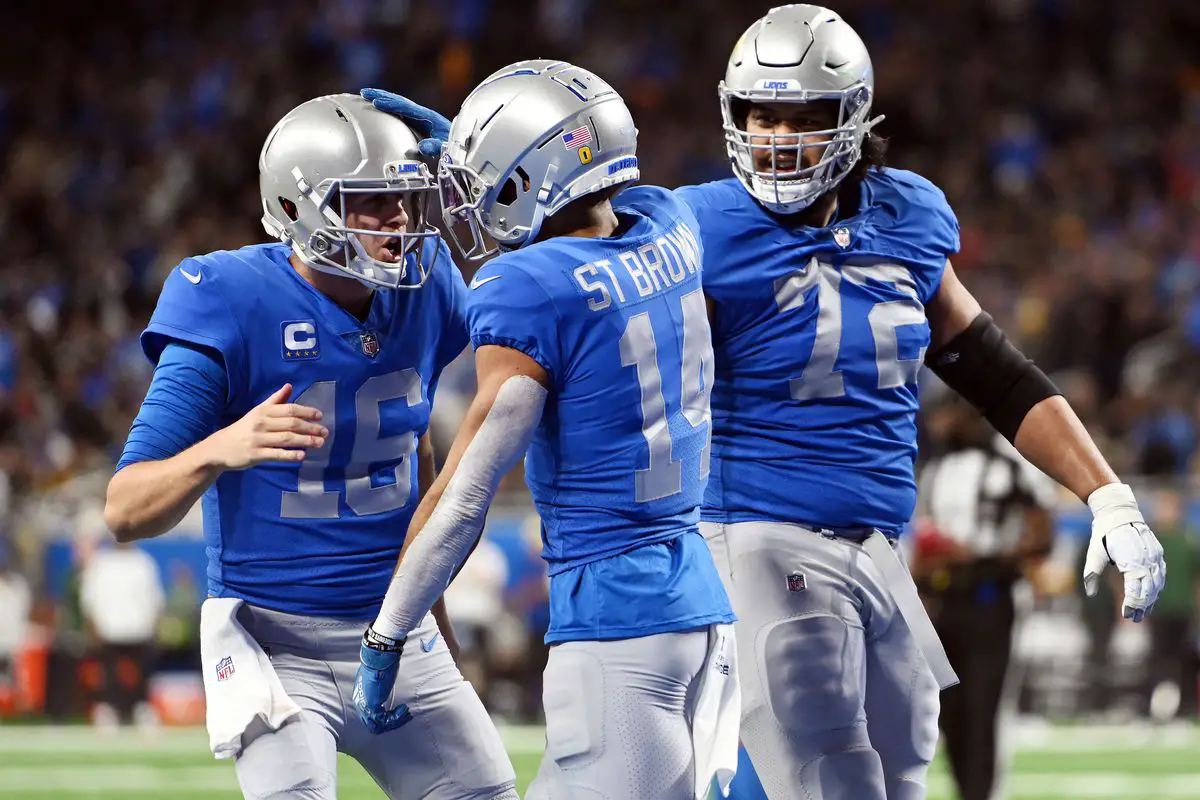 It should show you that Goff is opportunistic and has taken advantage of the opportunities he has had. To drive this point home further, notice the other quarterbacks near him on this chart.
There are only three quarterbacks who have more than 60% of their passes to open receivers with below-average wide receiver separation. Goff is one of them. The other two are Patrick Mahomes and Josh Allen.
These two are widely considered the top two quarterbacks in the NFL. With that in mind, is it fair to say that Goff is playing like an elite quarterback this year? Let's take a look at his overall stats.
Jared Goff's 2023 Season
Through eight games, Goff has 2,174 passing yards, 12 touchdown passes, and five interceptions. The most notable thing here is his completion percentage. Sitting at 68.3%, it is currently Goff's highest completion percentage in a season.
His current QBR is also higher than it ever has been in his career. Right now, it sits at 64.4 for the 2023 season. If he keeps this up, Goff can certainly have a career season.
More importantly, it can be a historic season for the Detroit Lions. The NFC only has one other team with six wins at the moment. That team is the defending conference champions in the Philadelphia Eagles. Considering the fact that the Lions did not even make the playoffs last year, it is remarkable the progress they have made in this short period.
Get More Detroit Lions Content
For the latest news and trends around the NFL, click here or follow me on Twitter @JohnGalletley. Also, check out our Fantasy Sports Heroics podcast for sports betting and fantasy sports advice.