Among a trio of Dallas Cowboys, wideout CeeDee Lamb broke through to win Offensive Player of the Week in the NFC for his performance last Sunday. Meanwhile, the AFC's winner comes in the form of Houston Texans running back Devin Singletary. The Texans continue to stack weekly awards, with Singletary becoming the newest POTW winner.
NFL Players of the Week for Week 10…

AFC:
O: #Texans RB Devin Singletary
D: #Raiders LB Robert Spillane
ST: #Broncos KR/PR Marvin Mims

NFC:
O: #Cowboys WR CeeDee Lamb
D: #49ers DE Nick Bosa
ST: #Seahawks K Jason Myers

— Ari Meirov (@MySportsUpdate) November 15, 2023
Houston Texans: Devin Singletary Operates as Bell Cow in Week 10
Devin Singletary stepped up big with starting running back Dameon Pierce out for a second consecutive game with an ankle injury. Singletary received a heavy workload, rushing 30 times for 150 yards and one score in his team's dramatic 30-27 win over the Cincinnati Bengals. The offseason signee also caught one pass for 11 yards, while all other RBs accumulated just two touches on zero carries and three targets.  
Los Angeles Chargers wideout Keenan Allen also had a Sunday worth recognition, recording 11 receptions for 175 yards and two touchdowns. His quarterback, Justin Herbert, was also fantastic, finishing Week 10 with 323 passing yards and four scores against one pick.
Dallas Cowboys WR CeeDee Lamb: Finally Earns NFC Offensive Player of the Week Amid Torrid Stretch 
Dallas Cowboys star receiver CeeDee Lamb earned Offensive Player of the Week honors in the NFC. The Oklahoma product snagged 11 passes for 151 yards and one score. He came close to winning the award last week with an 11-catch, 191-yard performance against the Philadelphia Eagles.
Teammates Dak Prescott and Brandin Cooks also erupted in their dominant 49-17 win over the New York Giants in Week 10. Prescott threw for 404 yards and four scores, while Cooks posted a team-high 173 receiving yards on eight catches. Meanwhile, quarterbacks Sam Howell and Jared Goff played well last Sunday. Howell went 29-of-44 for 312 yards and three scores, and Goff went 23-of-33 for 333 tards and two scores.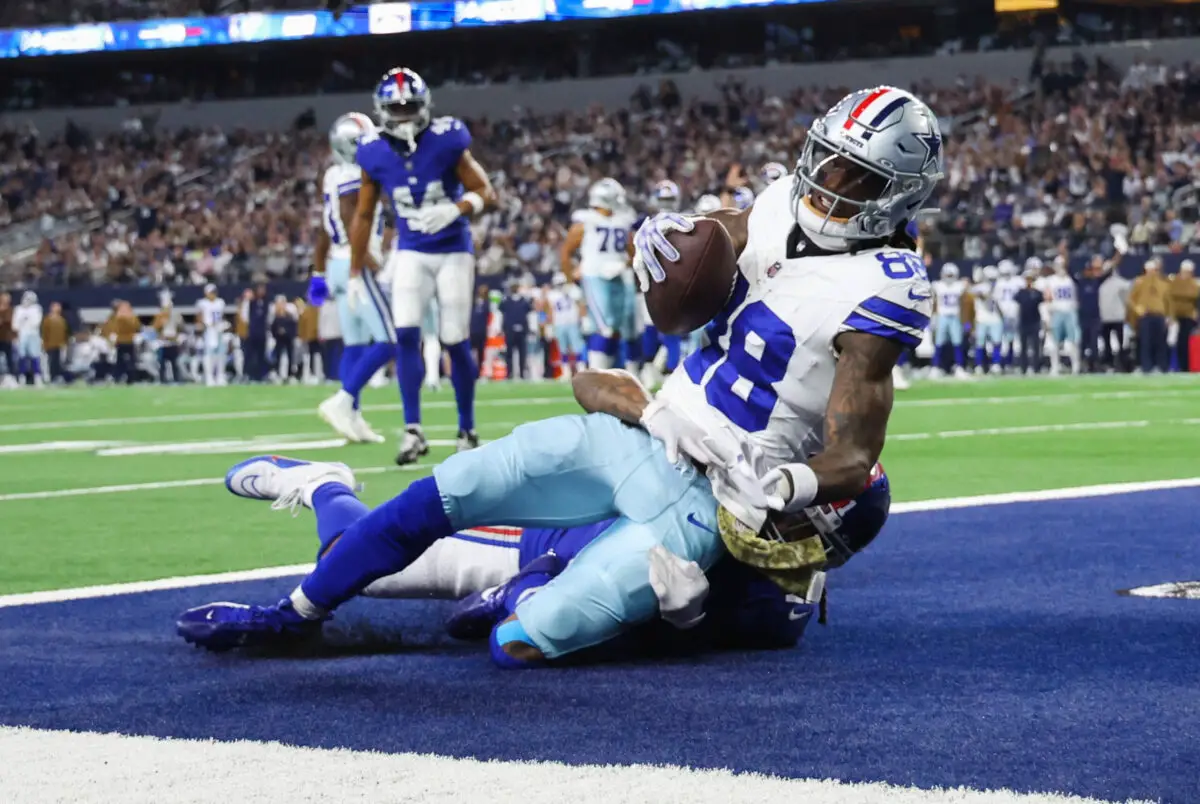 For More Football News:
Follow me on Twitter at @alec_musa. You can also reach out to me via email at musaalec@gmail.com. To read more of our articles and keep up to date on the latest college and NFL news, click here!