Dallas Cowboys wide receiver CeeDee Lamb has been on a tear lately. Lamb had 11 receptions for 151 yards on Sunday which marked the third straight game he went for 10+ catches and 150+ yards. That is an NFL record during the Super Bowl era. After the game, Lamb emphatically claimed that he was the best wide receiver in the game.
Dallas Cowboys CeeDee Lamb Claims He Is The Best
Nick Harris of the Cowboys official website talked to Lamb after the game and he didn't mince words. "I'm the top receiver in this game," Lamb said confidently. "There's no question about it. If there is, I'll see you again next week." He has the stats to back it up and it hasn't just been against inferior opponents. Lamb was able to put up this stat line against the Philadelphia Eagles. It seems the connection between him and Dak Prescott is as strong as ever.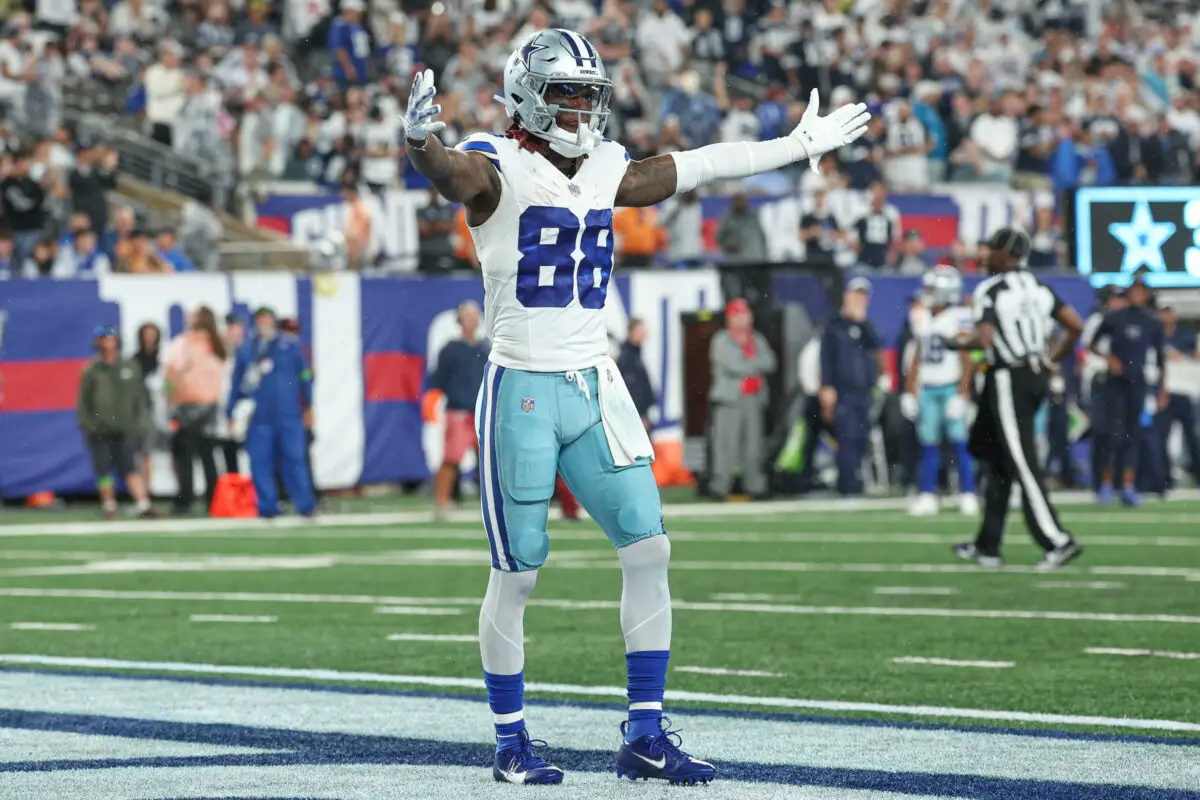 A Tough Crown To Take
There are a lot of great receivers in the game right now. AJ Brown is on a historic tear as well as Tyreek Hill. Both could eclipse 2,000 receiving yards this season. The league also has Justin Jefferson, Davante Adams, and many others who show off their skills on a week-to-week basis. It is one of the reasons this league is so much fun to watch right now. There are a lot of talented pass-catchers and it seems like you could make the case for any of them to be the best.
CeeDee Lamb thinks he is the best. Hopefully, for the Dallas Cowboys, his play can translate into a deep playoff run and the ever-elusive Super Bowl berth.