The Cincinnati Bengals lost an offensive weapon in practice on Thursday. Running back Chase Brown suffered a hamstring injury during practice according to head coach Zac Taylor. Brown was the Bengals fifth-round pick in the 2023 NFL draft. This news was reported by Bengals ESPN insider Ben Baby via Twitter.
Bengals RB Chase Brown is out for Sunday's game against SF with a hamstring injury, per Zac Taylor. He pulled it at practice yesterday.

— Ben Baby (@Ben_Baby) October 27, 2023
Chase Brown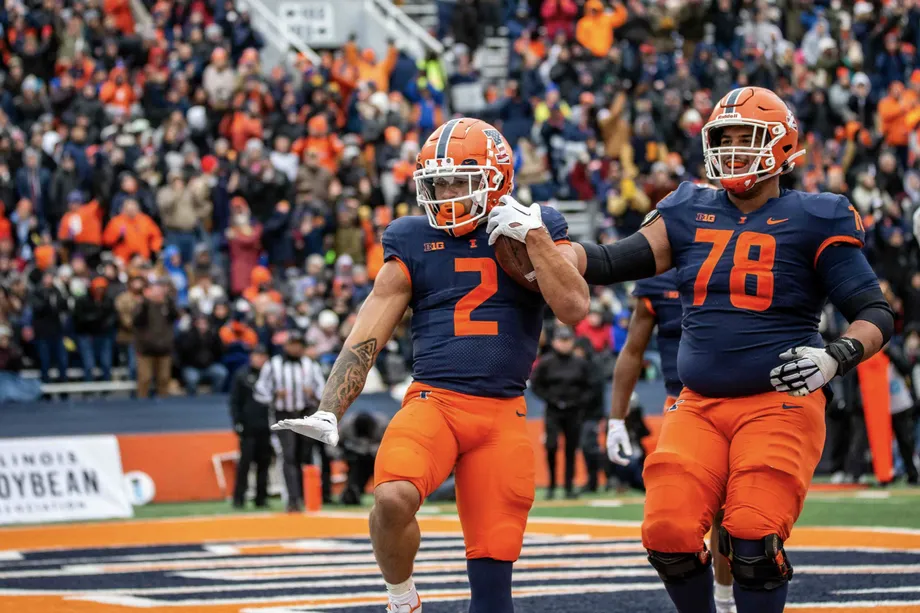 The rookie running back has had just four appearances this season and has only amounted to six yards rushing on two carries. He has also gone for three receptions this season for seven yards. The team will continue to rely heavily on starter Joe Mixon in their game this week against the San Francisco 49ers. This will also mean that Trayveon Williams and Chris Evans will continue to play their roles as the backup running backs behind Mixon.
The Bengals have the second-worst rushing attack in the league this year with just 69.8 rushing yards per game. The only team worse than them in this statistic is the Las Vegas Raiders who average 68.6 yards per game. The starter Mixon has gone for 366 total yards on the ground this season and has only averaged 3.8 yards per carry.
Cincinnati Bengals Struggles
Head coach Zac Taylor weighed in on the Bengals' struggles this season saying, "We just got to do a better job finding rhythm early, there's a lot of things you can point to." These comments came after the team lost to the Tennessee Titans 27-3. The struggles on offense come from both the passing game and the rushing game, however, the passing game seems to be gaining some momentum.
The Bengals are currently sitting at a 3-3 record seven weeks through the season and are in last place in the AFC North division. They have not gotten off to the start that everyone expected them to this year, but seem to be getting back to their usual form. They will have a tough schedule coming up as their next two games include the 49ers and the Buffalo Bills.
For Additional Content
Please go and follow me on Twitter @TaylorHartmaNFL for more NFL news and updates. If you have any further personal questions or comments for Taylor, connect with him on Linkedin. For more articles on the NFL, go to this site here! Also, go check out our podcast @FSHeroics!