The Cincinnati Bengals made a big splash in free agency when they signed Orlando Brown Jr. who played last year for the Chiefs. In the process, however, they upset offensive tackle Jonah Williams who would likely move to the right side of the line. He immediately requested a trade and so far there has been no movement. Now, Williams has changed his tune and has backed off the trade request.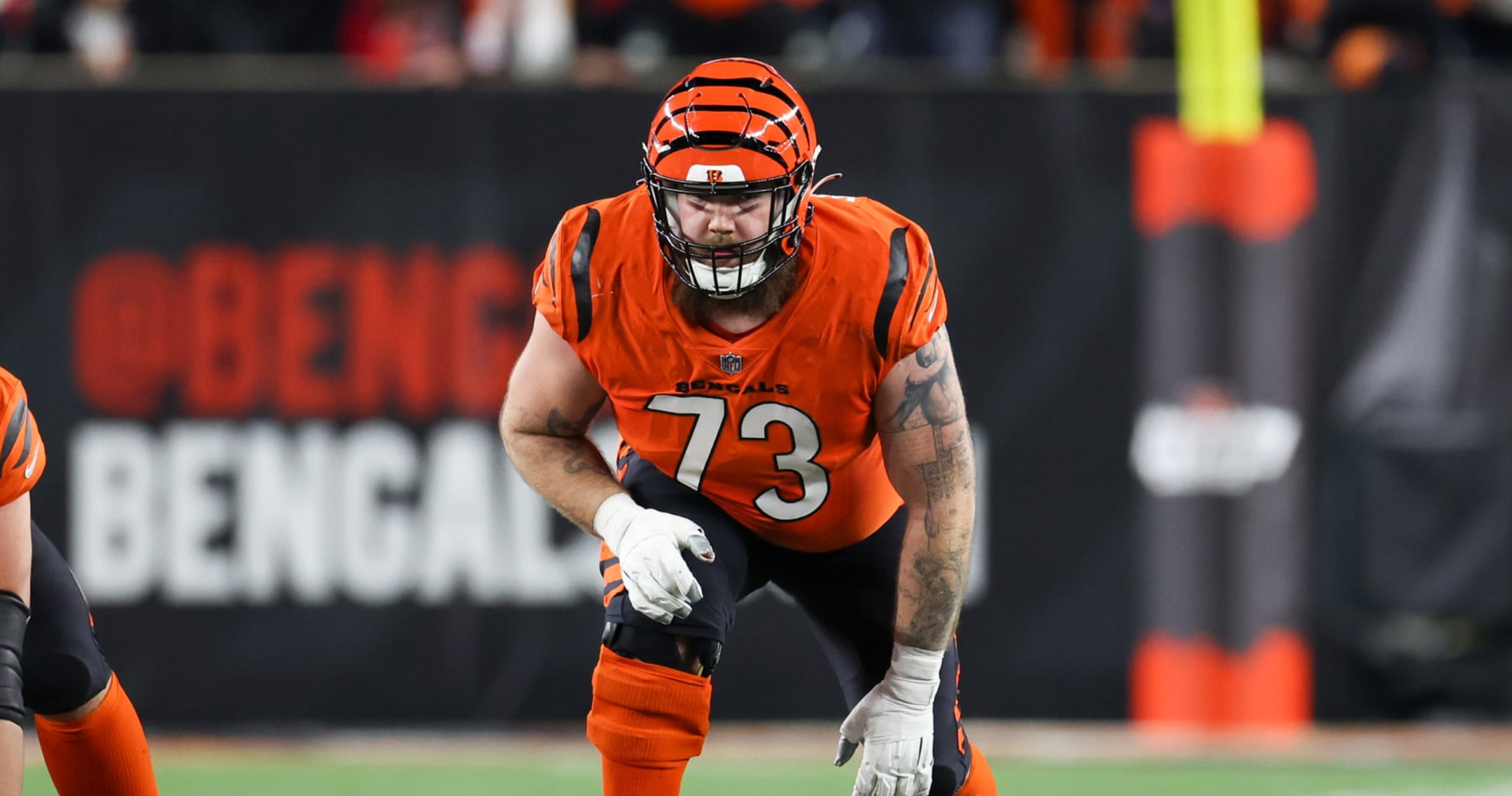 Cincinnati Bengals Jonah Williams Backs Off Trade Request
Williams is excited to contribute to the team. He talked to the team's official website and had this to say.
"I'll be happy to be a contributor on a team where I have so many great teammates," Williams told Geoff Hobson of the team's official website. "l love everyone in the room, love the coaches, love the fans. I'm stoked."
This is quite a change of heart from earlier in the offseason. He goes from wanting out to completely buying in. This is good news if you are a Bengals fan as Williams and Brown as your two tackles will be great in keeping Joe Burow upright.
Tough To Switch Positions
In defense of Williams, a move from left to right tackle is harder than it seems. Williams talked about everything involved in the switch.
"(The biggest adjustment) is re-learning everything for the other side of your body. Opposite stance. Post leg is your kick leg and vice versa and all that. It's nothing that reps and practice won't get me used to. … The last time I played right tackle was freshman year in college. There's a lot of technique to kind of unlearn and switch to the other side. It's my job. I love it. I've got a great coach, great teammates, and I'm grinding my ass off. I'm going to crush it."
Everything is flipped. Techniques have to be relearned. Muscles have to be trained. It isn't a simple fix. Williams seems committed and excited to get to work.
The Cincinnati Bengals have to be happy to hear Jonah Williams is back on board. This team is primed for a playoff run but has a gauntlet to go through in the AFC.