Caleb Williams was the consensus number-one overall pick going into the 2023 season. Through the first couple of games, there is no indication that is changing. Williams has dazzled in the first couple of games and looks well on his way to being the top pick in the draft next spring. However, in a recent interview, Williams' father revealed that the star quarterback is not guaranteed to declare for the draft.
Caleb Williams To Stay At USC Instead Of Going To NFL Draft?
Carl Williams revealed that if his son does not like the organization that is picking first overall, he could decide to return to USC.
"The funky thing about the NFL draft process is, he'd almost be better off not being drafted than being drafted first. The system is completely backwards," he says. "The way the system is constructed, you go to the worst possible situation. The worst possible team, the worst organization in the league—because of their desire for parity—gets the first pick.
So it's the gift and the curse. I mean, I've talked to Archie Manning—his career was shot because he went to a horrible organization. I've talked to Lincoln [Riley], and Kyler [Murray] struggled because of where he was drafted. Baker [Mayfield] struggled mightily because of where he was drafted. The organizations matter. … He's got two shots at the apple. So if there's not a good situation, the truth is, he can come back to school."
He blasted the system that puts the top quarterbacks on bad teams and doesn't want his son to suffer the same fate as other top picks.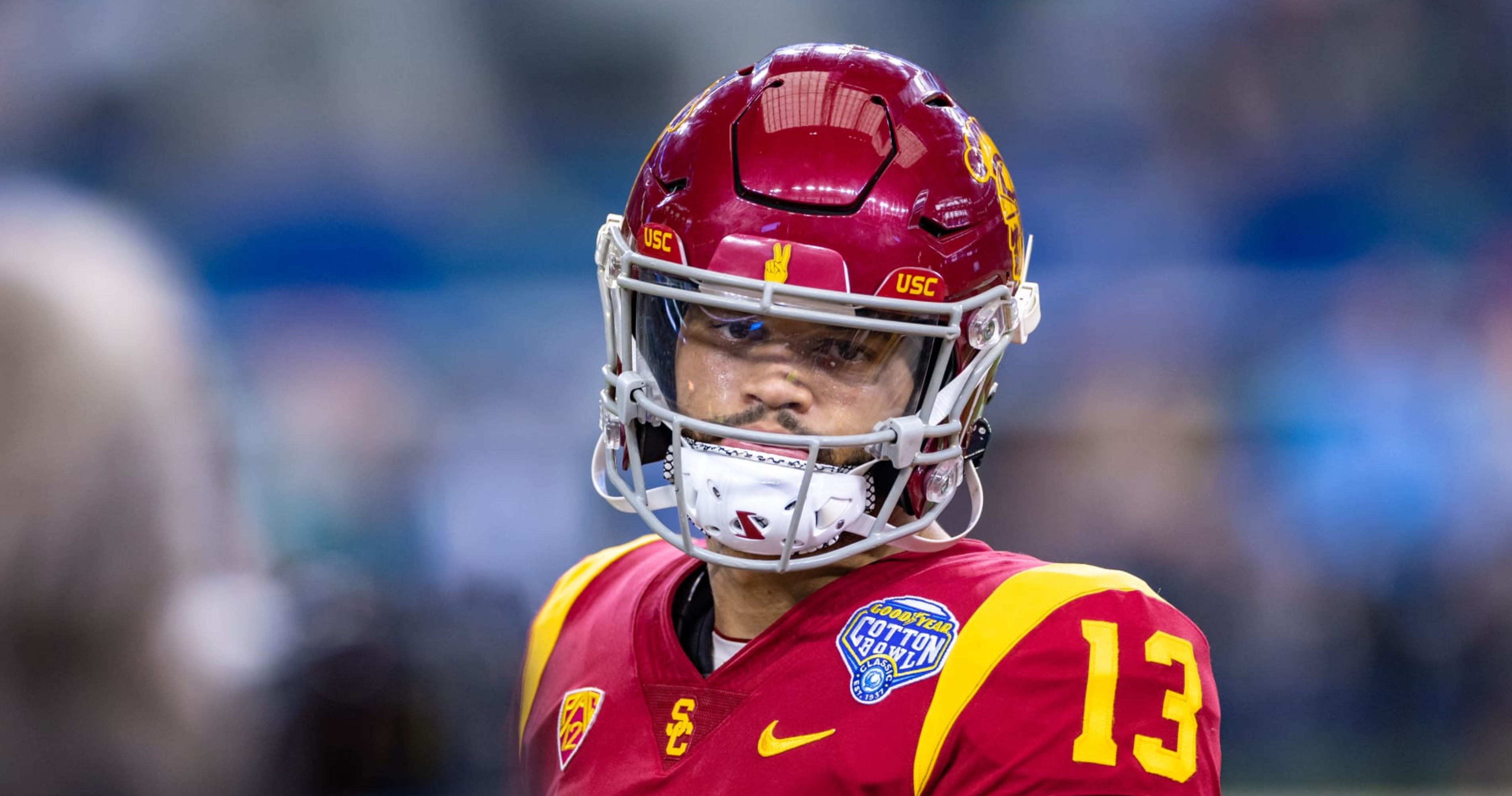 An Alternative Solution
With NIL, the desire to get on an NFL contract has diminished. Players can start to make money in college rather than having to wait. However, an NFL contract, especially one for the first-overall pick, is much better than any NIL deal. Williams could go the Eli Manning route. Manning was in the draft with the then-San Diego Chargers and basically told them that he was not playing for the franchise. Williams could do this to the Cardinals or whoever has the first pick and the team would have to facilitate a trade or risk a wasted pick. Williams wants to make sure that his career starts off well and he has many avenues to make that happen.
Even if Caleb Williams doesn't declare for the NFL draft, there are plenty of great options out there. Drake Maye is another top prospect with a slew of others behind him. This will be a storyline to watch throughout the season.