The Baltimore Ravens have signed running back Kenyan Drake to their practice squad. The former stand-out for the Miami Dolphins has rejoined the Ravens just before the trade deadline. This news comes in from NFL insider and analyst Ari Meirov via Twitter.
The #Browns have signed RB Kenyan Drake to their practice squad. pic.twitter.com/lFmNid3pVx

— Ari Meirov (@MySportsUpdate) October 31, 2023
Kenyan Drake Career
Drake has only played in one game this season against the Indianapolis Colts. He has been on the Miami Dolphins, Arizona Cardinals, Las Vegas Raiders, and the Baltimore Ravens. He has been in the league since 2016 and has shown that he has the potential to be a great rusher if he is given the proper opportunities.
Drake has amounted to 3,866 rushing yards and 33 touchdowns in his eight-year career. In his best season with the Cardinals back in 2020, he amounted to 955 rushing yards and 10 touchdowns. Since joining the Ravens, he has been trying to get back into his groove.
Impact On Baltimore Ravens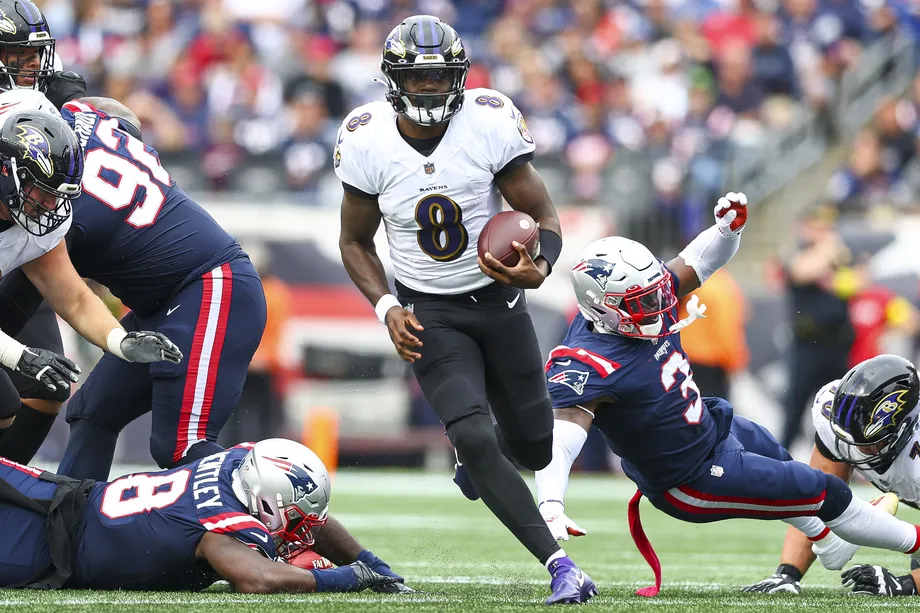 Baltimore is currently sitting at a 6-2 record through the first eight weeks of the 2023 season. They are holding on to first place in the highly competitive AFC North. They will have a tough next two games, though, as they will play the Seattle Seahawks and the Cleveland Browns.
Quarterback Lamar Jackson has been playing lights out recently and has brought a new life to this Ravens offense. If Drake ends up being promoted to the 53-man roster, the combination of him and Jackson's dangerous rushing attack could be terrifying to opposing defenses.
For Additional Content
Please go and follow me on Twitter @TaylorHartmaNFL for more NFL news and updates. If you have any further personal questions or comments for Taylor, connect with him on Linkedin. For more articles on the NFL, go to this site here! Also, go check out our podcast @FSHeroics!