Buffalo Bills quarterback Josh Allen is looking to deliver a Super Bowl to the city. The offense already had lots of weapons with Stefon Diggs and Gabe Davis but the team still decided to spend premium draft capital on another one. Dalton Kincaid was one of the top tight end prospects in this year's draft and the Bills took him in the first round. In training camp, Allen is loving his new rookie weapon.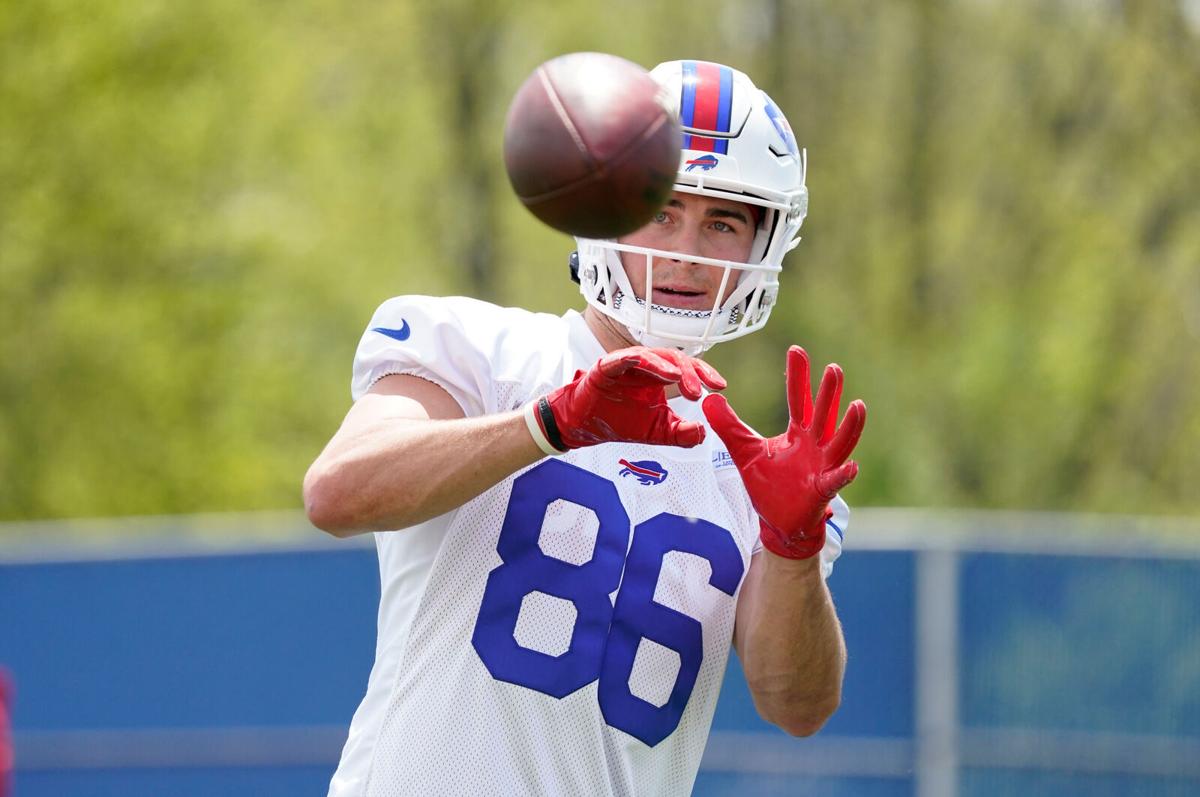 Josh Allen Is Loving Dalton Kincaid
Allen was asked about Kincaid after a training camp practice and he loves his new teammate. "I love [Kincaid]. He's smart, he's instinctive," Allen said Thursday. "I feel no moment is too big for him. He understands his role in the offense." Travis Kelce has been a thorn in the side of the Bills for the last couple of years. The team is hoping that Kincaid can provide that type of mismatch for them. There is no denying Kincaid's skills. The only question coming out of college for him was the back injury he suffered last season. Otherwise, scouts raved about his ability to stretch the field and create mismatches all over the field.
Can The Bills Finally Breakthrough?
It won't be easy. The AFC is a gauntlet this year. The Chiefs and Bengals are as good as ever. The Chargers, Ravens, Dolphins, Jets, and Jaguars all have Super Bowl aspirations. This doesn't even include teams like the Steelers and Broncos who are in a tier below but have plenty of talent on their rosters. The Bills will have to worry about the rest of the AFC East before they can focus on the conference as a whole. The good news for the Bills is they have one of the best quarterbacks in the league, Josh Allen.
Dalton Kincaid is likely going to have a huge role in the offense. While Dawson Knox is still there, Kincaid provides a huge upside that the team will need if they are going to make a Super Bowl run in 2023.